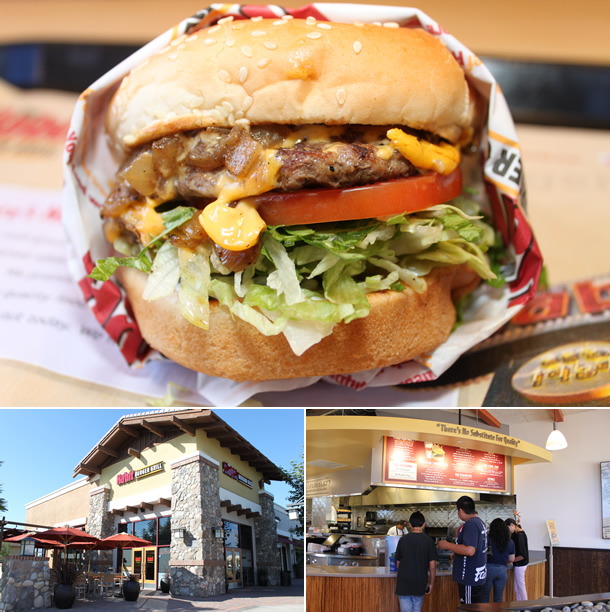 We heard great things about a burger joint called The Habit Burger Grill. We read plenty of Habit Burger Grill reviews comparing price and quality to In-N-Out as well as being compared to Smashburger and Five Guys. With enough reviewers who preferred the Charburger at The Habit Burger Grill over In-N-Out it caught our attention. The Habit Burger Grill originally opened in Santa Barbara in 1969 and by 2007 grew to 15 locations. After a private-equity investor acquisition in 2007 (investors KarpReilly, LLC), it doubled in size with a goal of opening approximately 25 restaurants per year (focusing initially on California). And it does not franchise.


In April 2011, The Habit Burger Grill joined the popular food truck frenzy (some of our favorites being The Burnt Truck, The Lime Truck and Bitchin Burgers) by announcing they too will be building a food truck ("Habit Truck"). So for those in Southern California looking for a fun and trendy food truck catering option, soon you'll be able to reserve the state-of-the-art Habit Truck (with a full kitchen, digital menu board and sound system) to host your event or party.


The Habit Burger Grill we visited is in Lake Forest California off the 5 freeway on El Toro Road (between Rockfield Blvd. and Raymond Way). It is located in what looks like a newer development shopping center. The inside of The Habit Burger Grill was visibly clean with a modern and minimalist design. The menu is also very straightforward.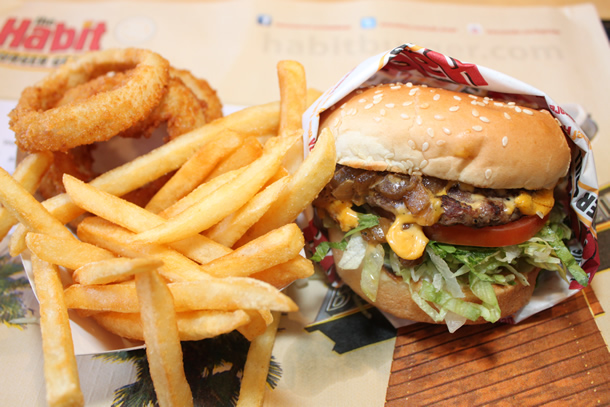 We ordered a Charburger ($2.95) with cheese (add $0.50). We also tried the fries ($1.80) and onion rings ($1.95). There are four burger options – Charburger ($2.95), Double Charburger ($3.95), Teriyaki Burger ($3.25) and a BBQ Bacon Charburger ($3.85). You can add cheese ($0.50), bacon ($0.75) or avocado ($1.00) to any burger.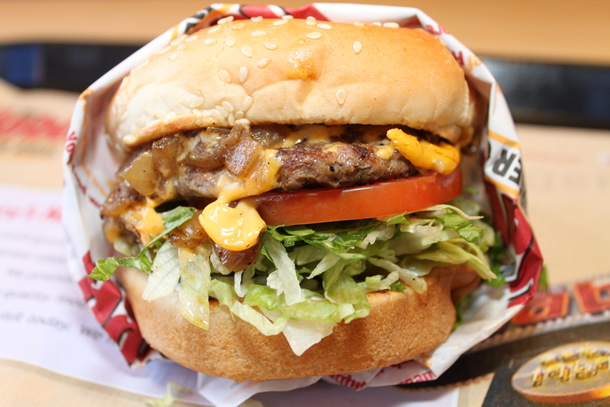 The Charburger came with a chargrilled burger, mayonnaise, pickle, fresh tomato, lettuce and caramelized onions on a freshly toasted sesame seed bun (we added cheese).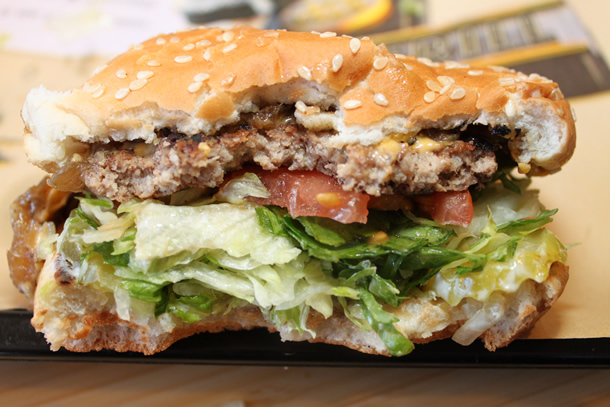 The burger was thin (about the same thickness as an In-N-Out burger) and very tasty (yummy chargrilled flavor).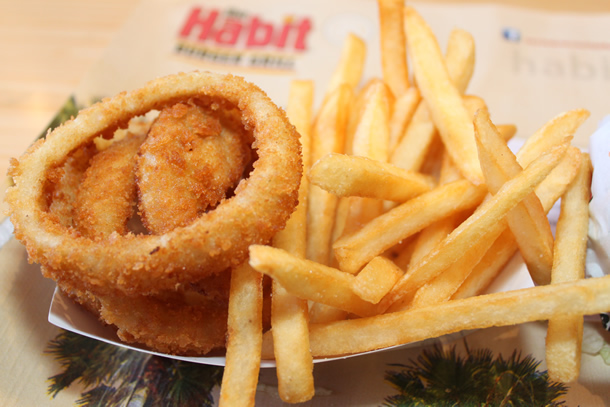 The French fries and onion rings were both good. The onion rings had a perfectly round shape, were lightly battered, crispy on the outside and served with creamy ranch dressing for dipping. The fries were lightly salted and also had a light crisp on the outside.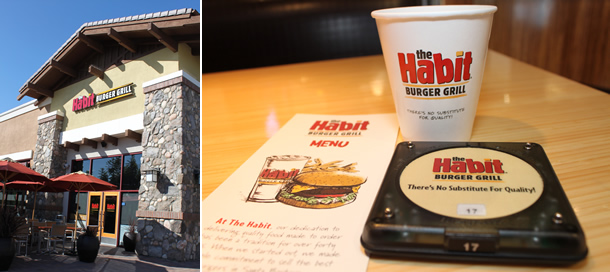 While the burgers at The Habit Burger Grill are thin (similar to In-N-Out), the Charburger (made from 100% ground beef and chargrilled on an open flame) was super tasty and for the price it's hard not to love it. For those who like the price and quality of In-N-Out burgers but are searching for a great alternative, The Habit Burger provides a similar price/quality experience and is definitely a must try!