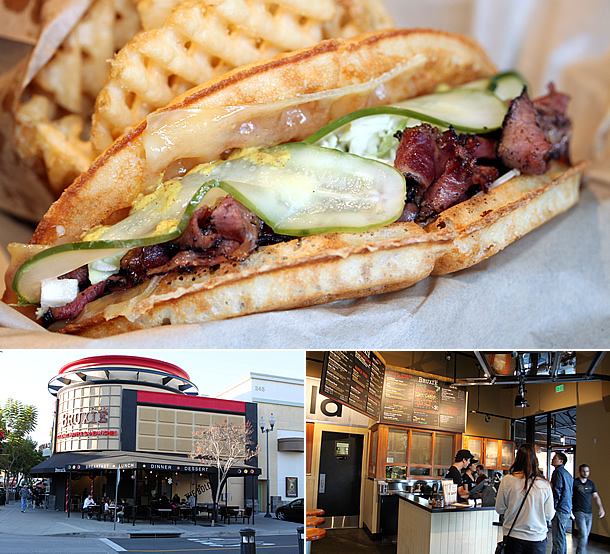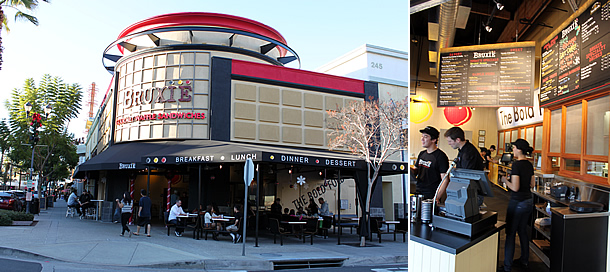 Following Bruxie in Orange's success, Bruxie #2 in Brea opened in November 2011. The opening of Bruxie in Brea came just a year after their first location in Orange opened its doors. After having such a wonderful experience at Bruxie in Orange, we were excited to finally get a chance to visit the Brea location. And what better time to visit than on Christmas Eve!


Bruxie in Brea was just as popular and just as amazing as the Orange location. It was located in downtown Brea on Birch St. next to a Regal Movie Theater. The inside had Bruxie's signature retro look-and-feel and it was super clean and everything felt new.


Unlike the Orange location, there was indoor seating while maintaining the fun, casual, retro and great open feel as the Orange location (with outdoor seating as well).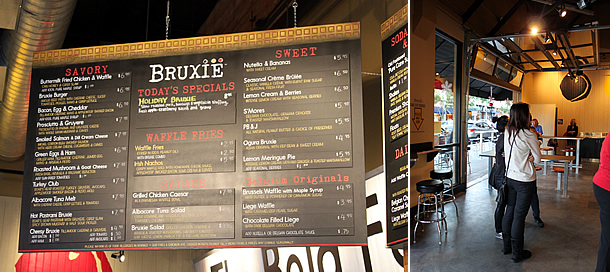 Bruxie offers over a dozen sweet and savory gourmet waffle sandwiches, waffle fries, old-fashioned "pure cane sugar" sodas, freshly brewed Peet's Coffee & Tea, soft-serve frozen custard, sundaes, shakes and floats. Everything on Bruxie's menu was under $8.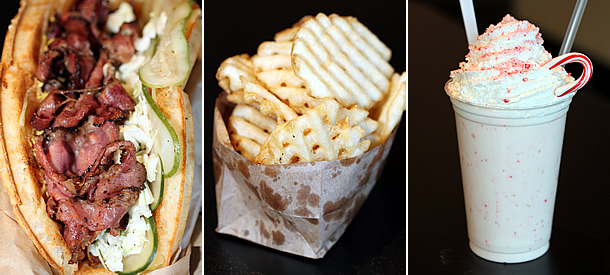 We ordered the Hot Pastrami Bruxie sandwich ($7.95), Waffle Fries ($2.95 as a side or $2.50 as a combo) and a seasonal Candy Cane shake ($4.95).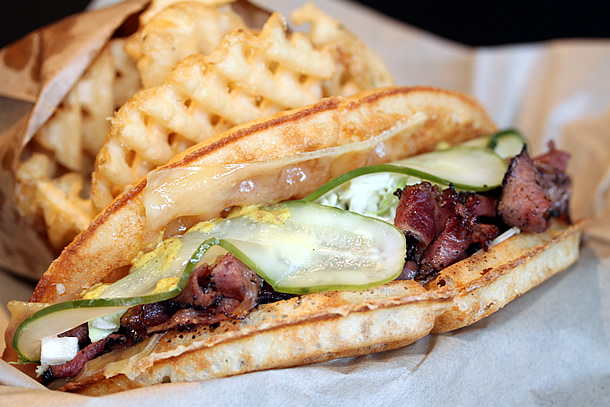 The Hot Pastrami Bruxie sandwich was incredible. It came with Boar's Head Pastrami with Gruyere, cider slaw, spicy brown mustard and half sour pickles.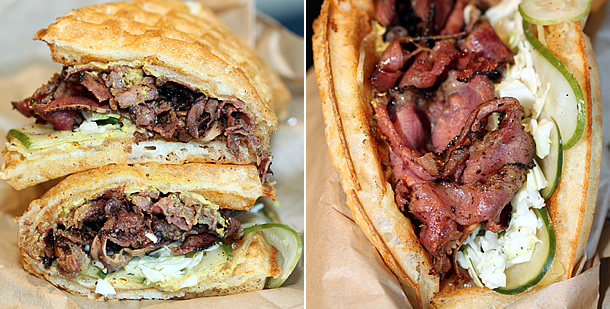 The hot pastrami sandwich served on a delicious folded gourmet Belgium waffle. The waffle was light, not sweet and had an amazing light crisp to it. The pastrami was mouth-watering, juicy, flavorful, and made to absolute perfection.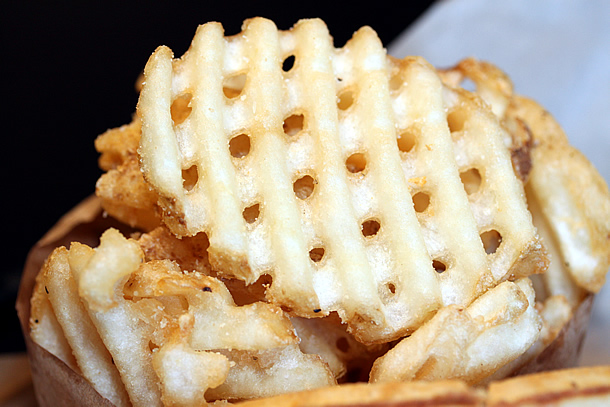 The waffle fries were also excellent. The fries were cooked in 100% peanut oil, lightly salted and the outside had a perfect light crunch to it. The Waffle Fries were made with potatoes (not waffles) and had a waffle cut to emphasize the waffle theme.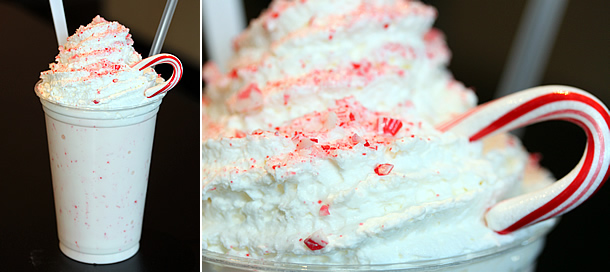 The seasonal candy cane shake was to die for! It was made with delicious Wisconsin custard which to us tasted superior to regular ice cream. It was thick, rich and super creamy. The Wisconsin custard is a fresh ice cream enhanced with egg yolks and far less airy giving it its thick and creamy texture.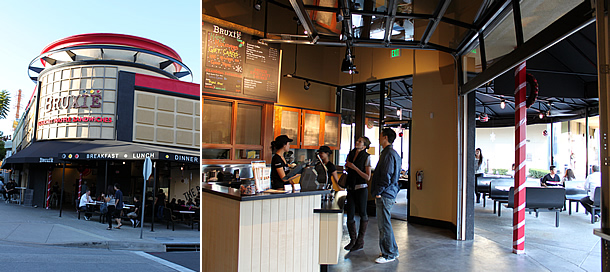 We were thrilled with our experience at Bruxie in Brea – It was just as popular as the Orange location and the food and atmosphere just as amazing. Like the Orange location, the service was exceptional and super-friendly which added to our positive experience. If you're in North Orange County, Bruxie in Brea is a must try. You will not be disappointed!