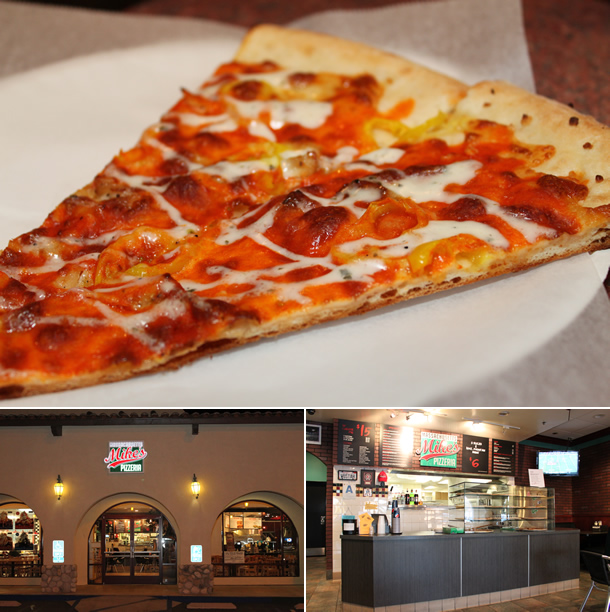 Massachusetts Mike's Pizzeria is unassumingly located in a food court establishment on W. San Marcos (between Via Vera Cruz and Las Posas Rd) in a plaza center near the Edwards San Marcos Stadium 18 movie theater. Massachusetts's Mike's is adjacent to Capriotti's Sandwich Shop and shares a food court area with several food establishments. The staff and owner were very friendly. And the pizza was delicious!


We actually came across Massachusetts Mike's Pizzeria by chance. During our visit to review Capriotti's Sandwich Shop we walked over to Massachusetts Mike's out of curiosity and struck up a conversation with a worker. After learning more about how they make their pizza and it being the sister store of East Coast Pizza (which we've reviewed) in Cardiff by the Sea (with a nearly identical menu) we had to try it. And we're so glad we did! The pizza was excellent and had one of the best New York style thin crusts in San Diego we've had.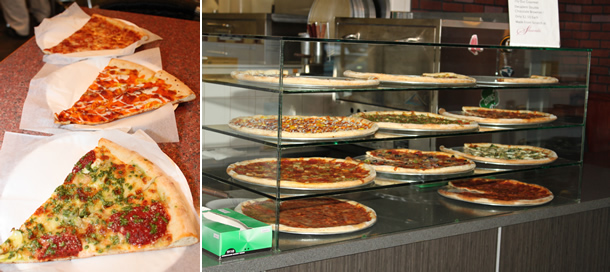 Massachusetts Mike's offers pizza by the slice ($2.50 for cheese and $3 with toppings) and specialty pies (one size ranging from $16.50-$29.00). The New York style pizza crust is absolutely amazing! Having visited New York just a few weeks ago to compare the authenticity of Southern California's "New York style" crusts, we can say Massachusetts Mike's passed the test! It had a super light thin crust with an amazing light crisp which was reminiscent of the delicious crust at Ray's Pizza on 7th Avenue in NYC (a local favorite). We had three slices of pizza – a slice of cheese pizza, a slice of spicy chicken pizza and a slice of artichoke special pizza.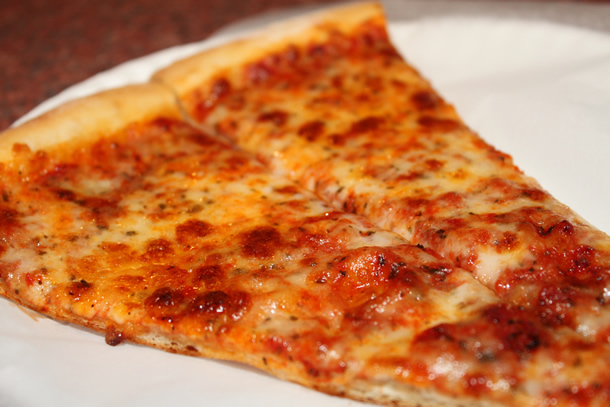 The slice of cheese pizza was delicious. The cheese had a dash of seasoning in it and the crust was cooked to perfection giving it the perfect light crisp to it.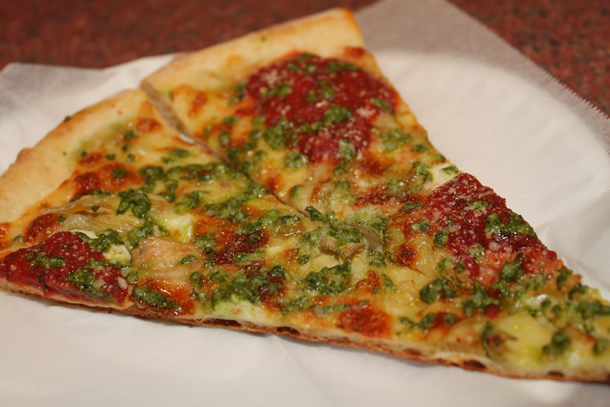 The slice of artichoke pizza was also very good. It's a white pie with artichoke hearts, ricotta, topped with a house made sauce and pesto. The pesto sauce made this pizza very flavorful.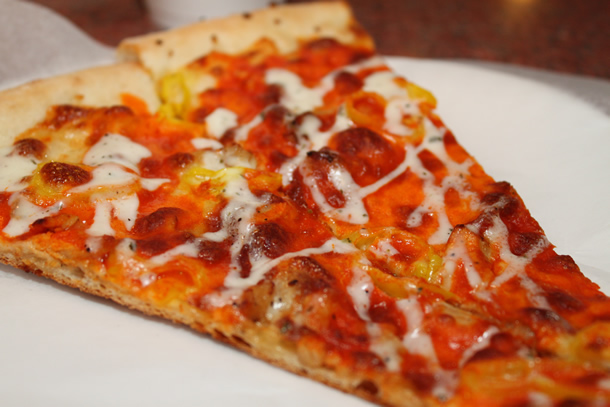 The slice of spicy chicken pizza was excellent and of the three our favorite. It's a white pie with grilled chicken, pepper rings, topped with the perfect amount of buffalo sauce and ranch dressing.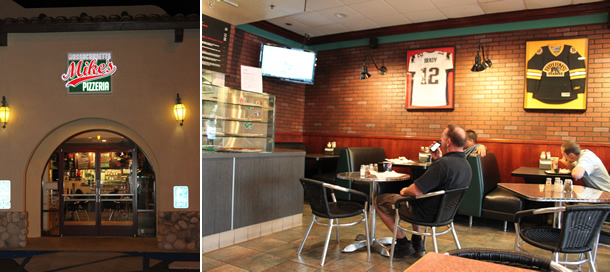 Overall Massachusetts Mike's Pizzeria in San Marcos exceeded our expectation. We've driven by the food court several times but never paid a whole lot of attention to it (it seems the restaurants in the food court often change). Hopefully, Massachusetts Mike's Pizzeria is here to stay! For delicious New York style thin crust pizza in North County San Diego, Massachusetts Mike's Pizzeria won't disappoint!