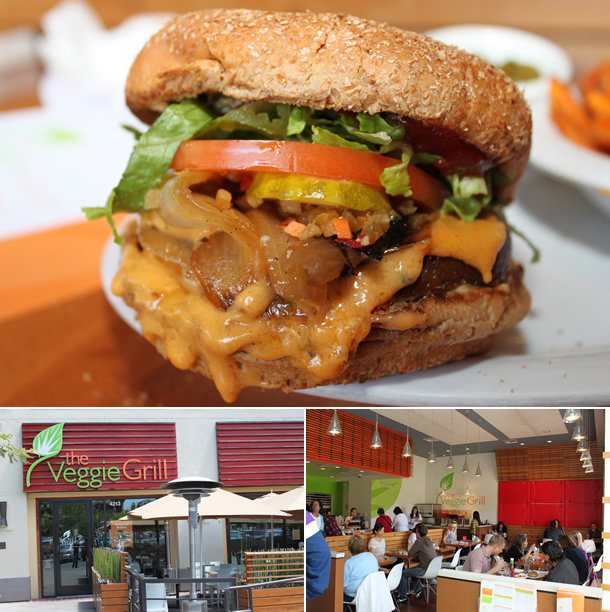 When we heard about the vegan burgers at a place called The Veggie Grill we were quite skeptical as our general experience with vegan burgers (and vegetarian burgers) was typically disappointment in taste and texture (falling short of a real burger). So why would we try The Veggie Grill and potentially sacrifice taste on yet another pseudo-burger (especially when it often costs the same or more)? We're open-minded and love the idea of a healthy burger. And with numerous positive reviews (from vegans, vegetarians and carnivores) and plenty of press (from Los Angeles Magazine, Orange County Register, OC Metro and others) to back up the hype we thought we'd give this place a try. And we're so glad we did. The VG-Cheeseburger at The Veggie Grill was flavorful and to our surprise delicious! While the wheat meat soy burger won't fool the carnivorous burger lover, we'd venture to say this meatless burger is about as close as it gets to the real thing! If you're a vegan or vegetarian you'll love it – If you're a carnivore you'll be amazed!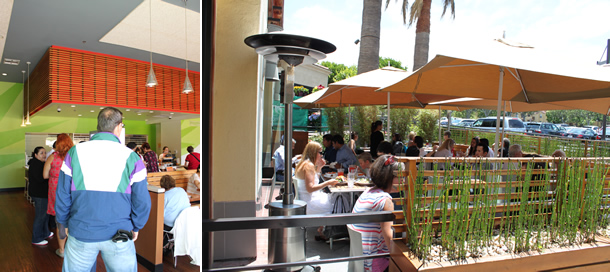 The Veggie Grill currently has seven locations – two in Orange County and five in Los Angeles County. The Veggie Grill we visited was located in Orange County in the University Center on Campus Drive close to UCI. The establishment had a clean and modern design and décor, accents, chairs and flooring that had an IKEA like feel to it. The atmosphere was open, fun and casual with spacious seating inside and outside. It was pretty busy when we attended (with a constant line of patrons lining up at the counter to place their order). While The Veggie Grill's menu is free of dairy and animal-based products it still attracted all types of eaters (vegan to carnivore) by offering delicious, high quality food that happened to be wholesome and 100% plant-based.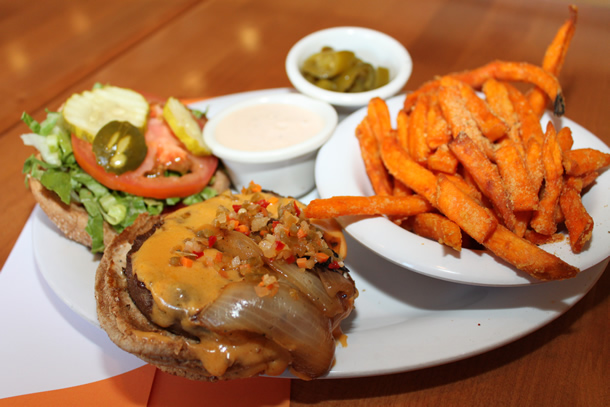 We ordered a VG-Cheeseburger ($9.95) which came with a side of red cabbage slaw or chili. However, we substituted the side with Sweatheart Fries which costs extra ($2.25). Our total bill for burger and fries came to $13.15.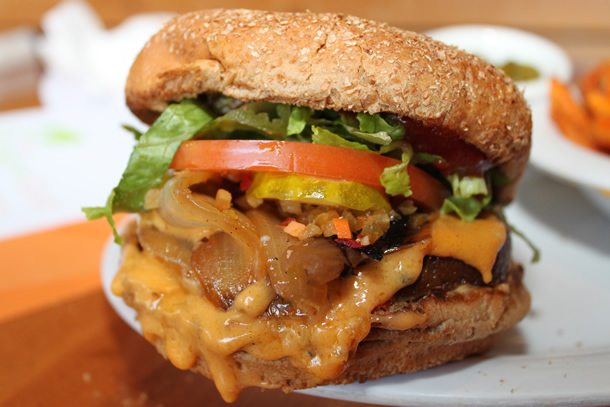 The VG-Cheeseburger was served on a wheat bun and came with a marinated and grilled veggie-steak burger, VG-Cheese (cashew cheese), pickles, lettuce, tomato, red onion and chipotle ranch. We asked to have our burger "El Dorado" style with jalapenos, caramelized onions and ketchup (with the jalapenos on the side).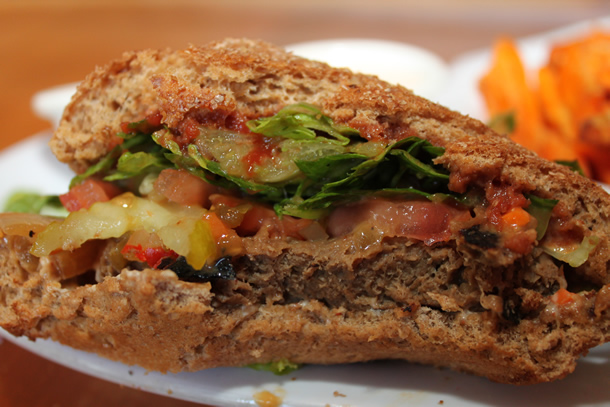 The VG-Cheeseburger was one of the best vegan burgers we've had. The veggie-steak patty was made from a variety of nutritional ingredients including soy and wheat products. It was flavorful, tasty and the texture was surprisingly hardier than the mushier tofu burgers we've had in the past. The vegan cashew cheese had a distinct peanut-like flavor – although different we liked it (but it tasted more like a sauce to us than real dairy cheese).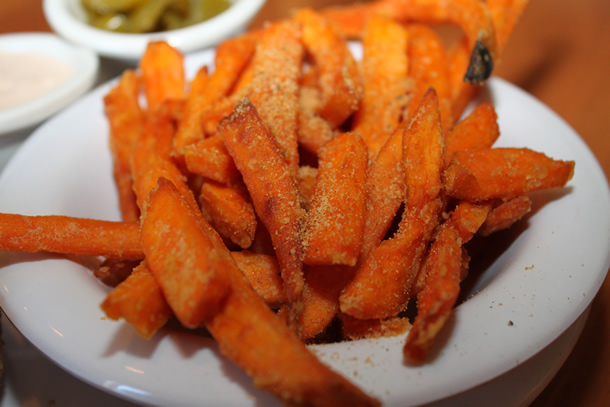 The Sweetheart Fries were also very good. The Sweetheart Fries are made from sweet potatoes, lightly seasoned and served with a delicious side of chipotle ranch for dipping. The fries had great flavor with the outside having a nice light crisp to them.


Overall we enjoyed our experience at The Veggie Grill. The VG-Cheeseburger was better than expected. The fun environment and excellent service added to our positive experience. Although the meatless burger with dairy-free cheese won't replace a real cheeseburger or fool a true carnivore, it's definitely a delicious and wholesome option for the health conscious burger lover. Whether you're a vegan, vegetarian or carnivore, The Veggie Grill will not disappoint!