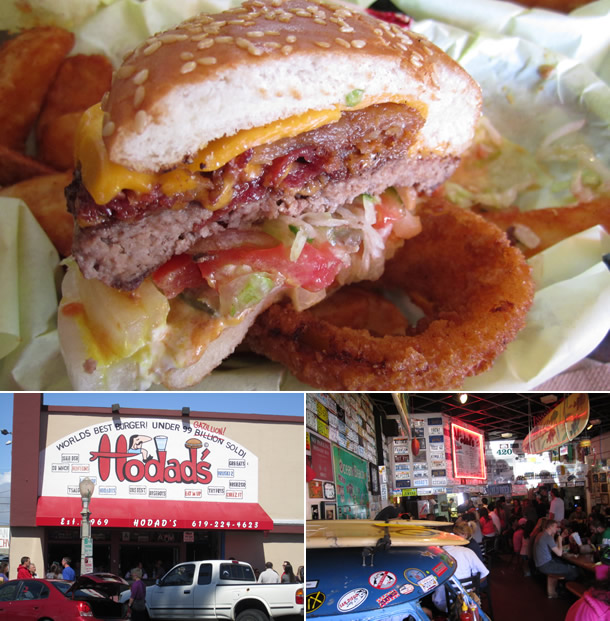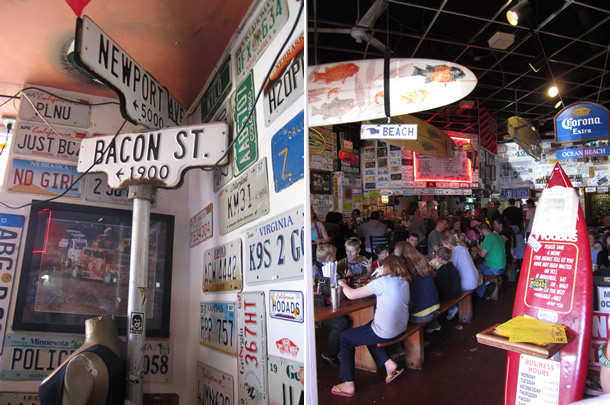 With tons of positive reviews and media attention we had high expectations for Hodad's Burgers in Ocean Beach – And our experience did not disappoint! Superb service, fun atmosphere, excellent food with large portions and all for a very fair price!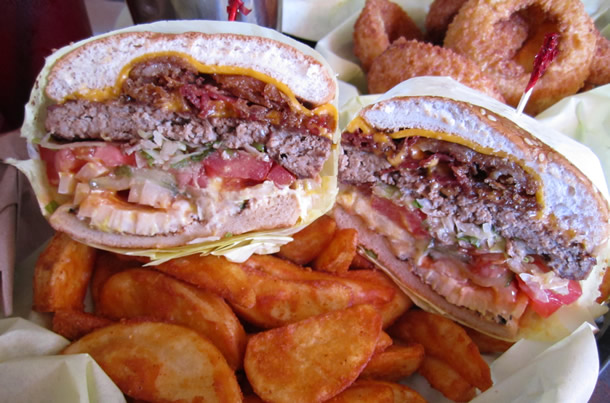 At $7.75 for a Single Bacon Cheeseburger (the most popular burger ordered according to our waitress) with a basket of fries it was more than enough for one person (or even two people) to eat. In fact, we shared the Single Bacon Cheeseburger and fries (they even cut the burger in half and divided the fries for us) and we left feeling very full and even had plenty of fries to take home. The Single Bacon Cheeseburger was one of the best (if not the best) we've ever had — Super tasty and cooked to perfection! All the burgers come with mayo, mustard, onion, ketchup, pickle, tomato and lettuce unless you request otherwise.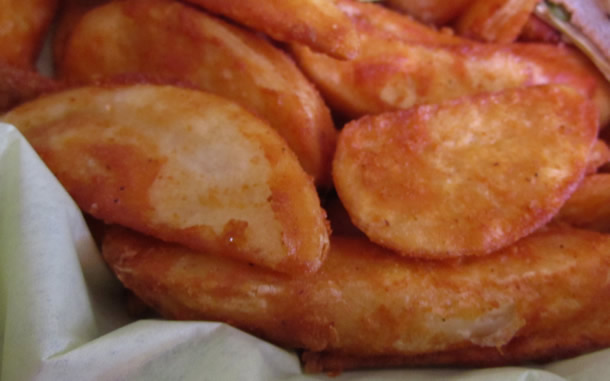 Hodad's fries look more like potato wedges than french fries. But that didn't stop us from eating them! The fries (or potato wedges) were hot, fresh, tasted lightly seasoned and were aboslutely delicious!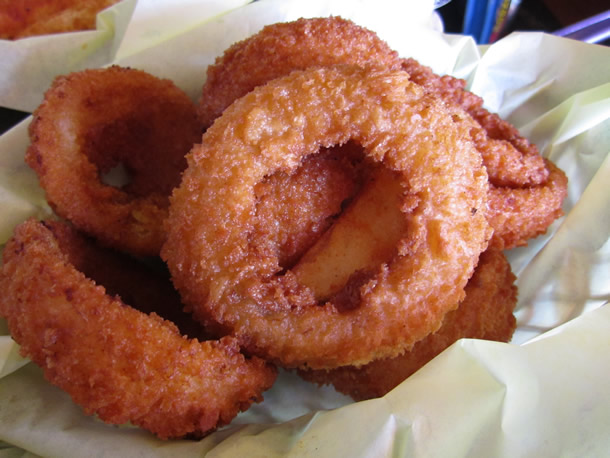 The onion rings were also super yummy. They were large with a perfect crunch and served with a side of ranch dressing to dip them in.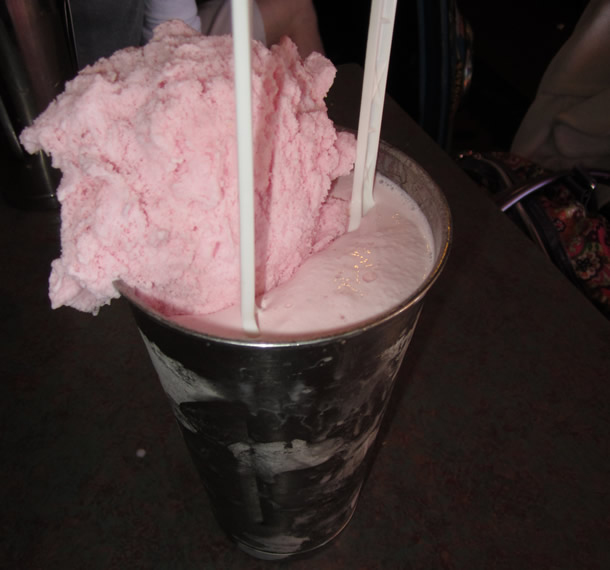 While we waited for our food we started off with Hodad's strawberry shake ($4.75). The shake was thick, it tasted amazing and was more than enough for both of us to share. The shakes (chocolate, strawberry or vanilla) are big, popular and delicious and even come with a scoop of ice cream on top! Malts are available too (if you're into those).


Overall, Hodad's in Ocean Beach was an exceptional experience (very unique and memorable) and it could very well be the best all-around burger joint in San Diego California (it's a little early to make that call as we have many more burger places on our list to go to). You'll definitely get what you pay for in food and experience (and more). If we had a complaint with Hodad's it would be the long line that formed out the door for seating which took 30-45 minutes to be seated inside (you can skip the line if you order to go). For potentially shorter lines, you can try the new Hodad's Downtown location. However, the complete experience along with the amazing tasting burger, fries, onion rings and shake were well worth the wait (even at 30-45 minutes) — We'll definitely be going back!