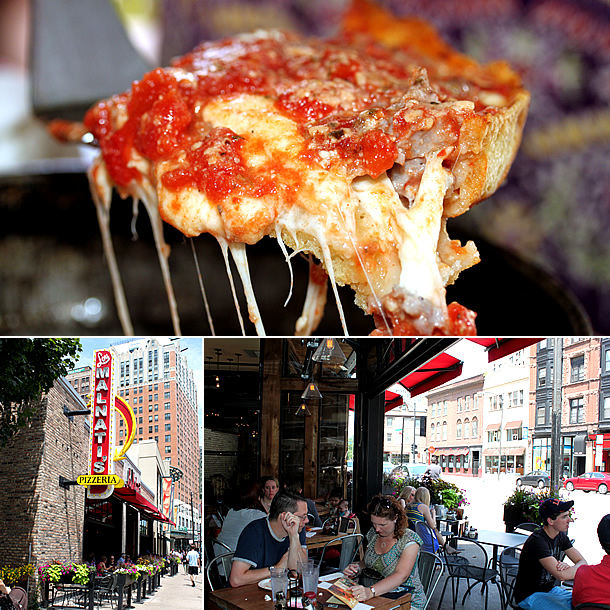 What trip to Chicago is complete without sampling the crème-de-la-crème of the classic deep dish pizza? Mine wasn't that's for sure, so I headed over to local hot spot and community favorite Lou Malnati's to sample the best of the best.

Lou Malnati got his start shaping those perfectly crisped crusts in the 1940′s, and is considered one of the oldest family names in Chicago pizza history.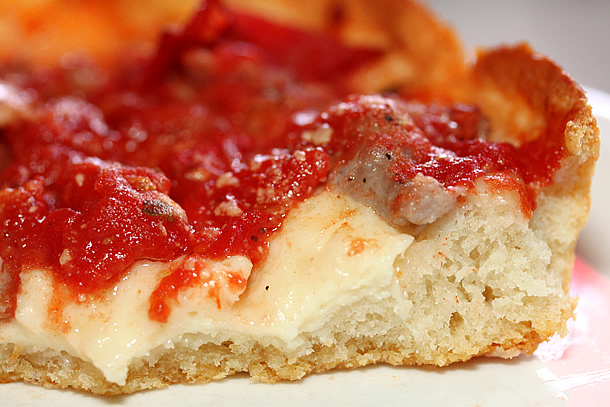 In 1971 he opened his first pizzeria using his specially crafted, and highly secret, recipe for a flaky buttery crust that has been passed down through the generations of family members turned business owners.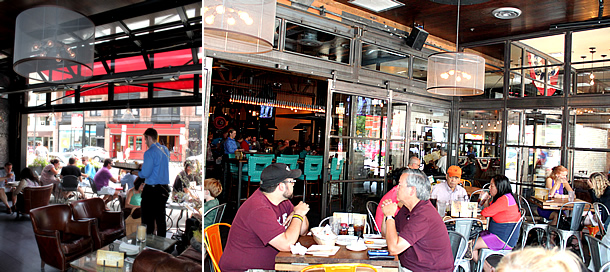 Not your average pizzeria, Lou Malnati's sports a posh industrial vibe while still remaining casual and fun. There's plenty of seating from swanky pub tables to an outdoor area, and roll up windows that are opened to allow those soft summer breezes in.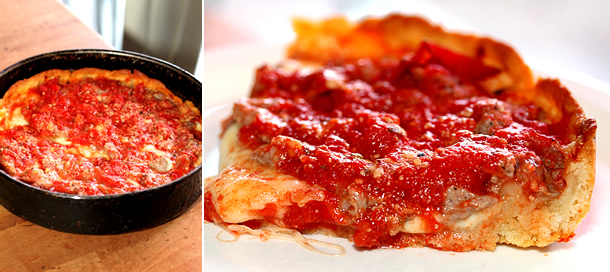 At Lou's, customers will find the usual cheese and pepperoni suspects, but with a twist. They've devoted themselves to creating their pies from scratch with the freshest ingredients including vine-ripened tomatoes, a mouth-watering proprietary blend of sausage, and creamy mozzarella.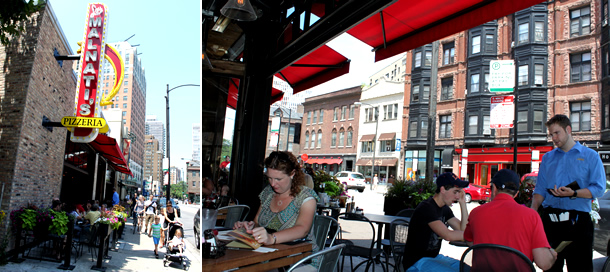 Considered to have the best Chicago style pizza pies in the city, Lou's is not to be missed. But if the opportunity does slip through your fingers, you'll be happy to know they can ship right to your doorstep.