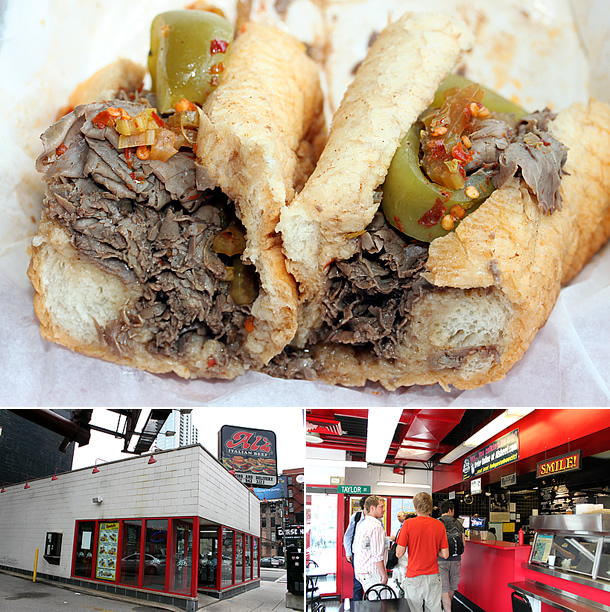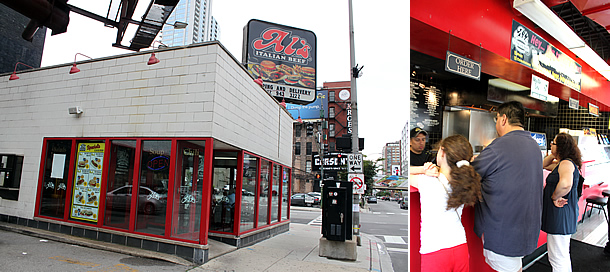 For over 70 years one restaurant has been the reigning champion when it comes to creating one of Chicago's must-have meals. Al's Beef is, as their name implies, all about the Italian Beef Sandwich, earning itself a spot on the Top 10 Sandwiches in America list, and being named a Chicago Food Legend and Chicago's #1 Italian Beef Sandwich.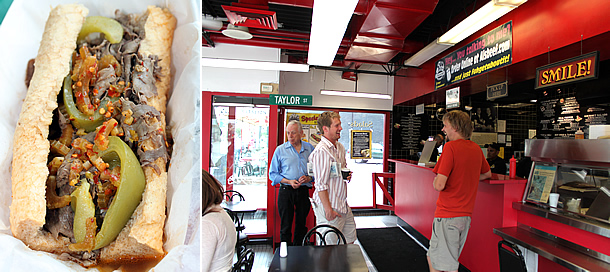 In 1938, Al Ferreri enlisted the help of his sister and brother-in-law to create an all new recipe for a perfectly seasoned, thinly sliced sandwich that would truly satisfy. Today they are dedicated to preserving the iconic Italian Beef Sandwich, and are the go-to restaurant when it comes to showing off the perfect example.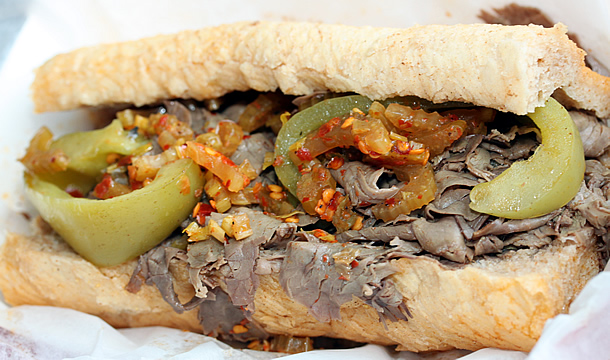 Al's Beef is an inviting spot to chow down whether you're coming from a little league game or need a quick bite before hitting the bars. Service is fast and friendly, just make sure to ask for extra napkins because the Italian Beef Sandwich is a messy affair to remember.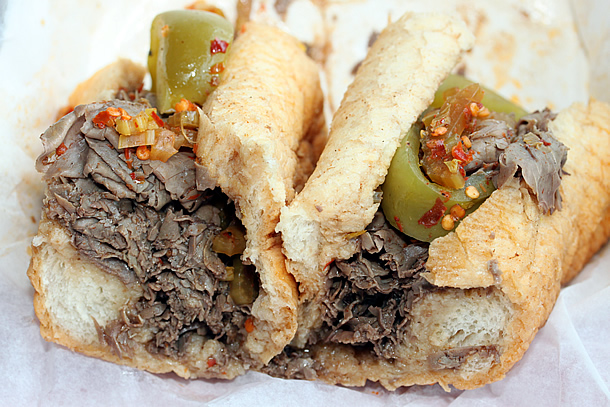 Al's award winning Italian Beef Sandwich is famous for its special sauce which utilizes 19 secret spices. Tender beef is soaked in this scrumptious gravy juice, shoveled into a delectable bun, and then topped with spicy homemade giardinera (pickled vegetables) and peppers.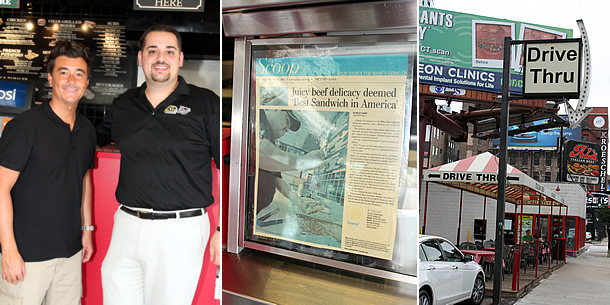 You may go in hungry, but at Al's Beef be prepared to leave more than satisfied!