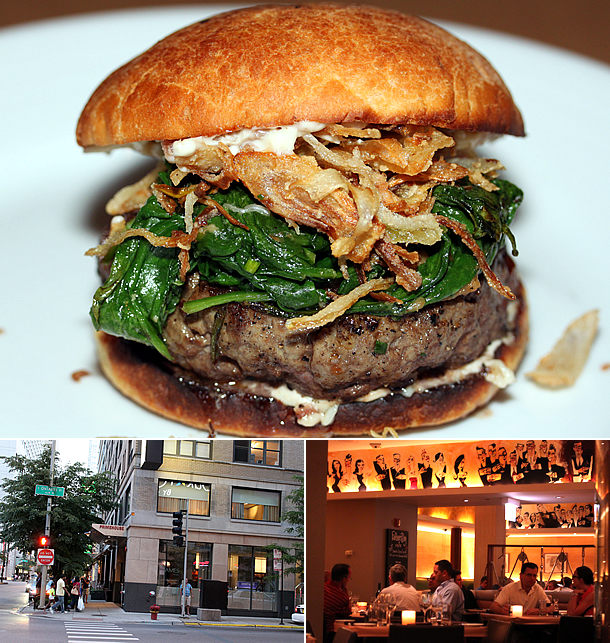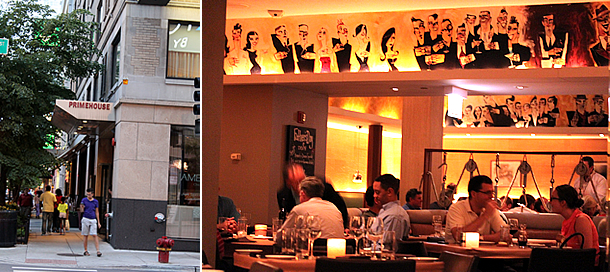 Touted as a modern take on the American steakhouse, David Burke's Primehouse is all about serving up classic cuts with mouth-watering twists.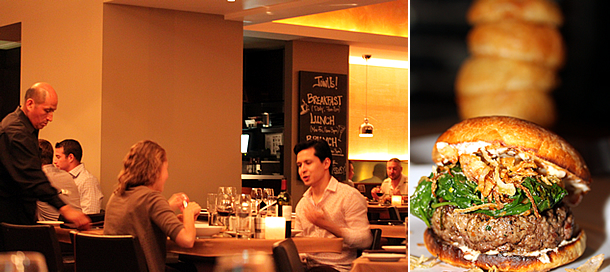 David Burke, innovative chef and the first to own his own bull, has turned his attention to the finer side of meat by utilizing a special Himalayan salt-tiled aging room to create tender beef that's perfectly flavored every time. If you're lucky you might even get to have a tour of their special room, though you'll really hit gold once you bite into one of these flavorful steaks.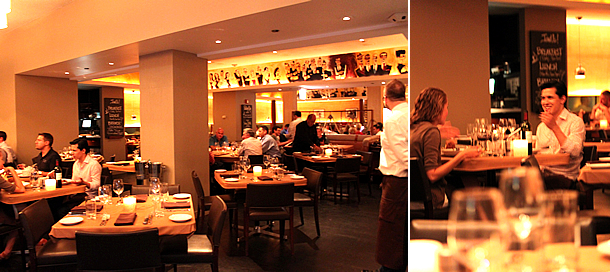 The Primehouse is the perfect place to celebrate a romantic occasion or ring in the new year thanks to its posh atmosphere and attentive staff. Mood lighting and candles create a soft glow that is both romantic and inviting if dining with a larger group.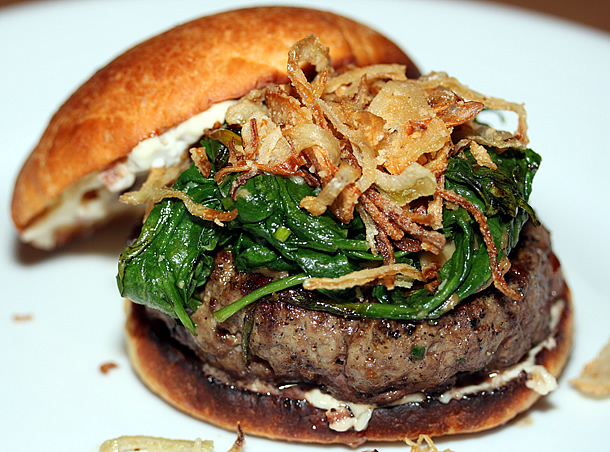 They offer an extensive menu of classic meats, beef and fish, but if you're grabbing a bite there is no way you can overlook their 40 day dry aged prime steak burger.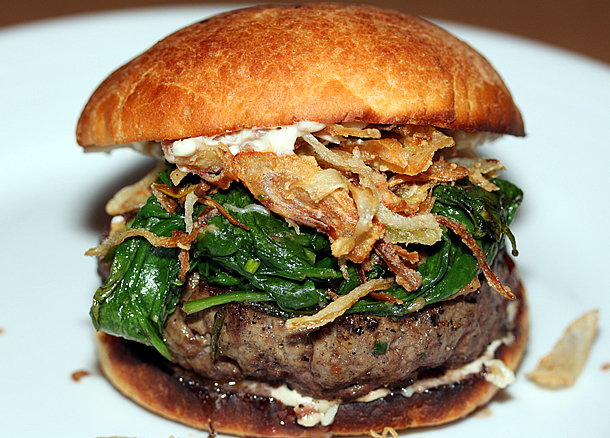 Topped with garlic spinach, shallots, and bacon mayonnaise the 40 Day Dry Aged Prime Steak Burger can't help but hit the spot.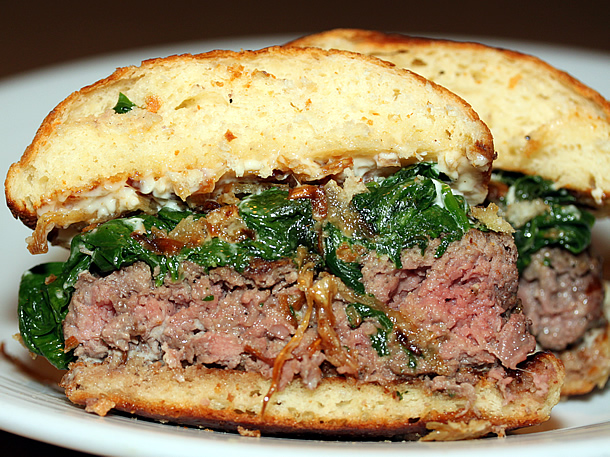 The burger we had was cooked to perfection and full of flavor.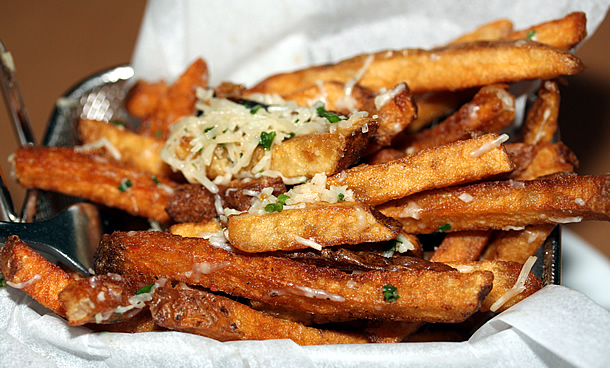 And when paired with crispy Truffle Asiago Fries you'll be left dreaming of the flavors for days to come.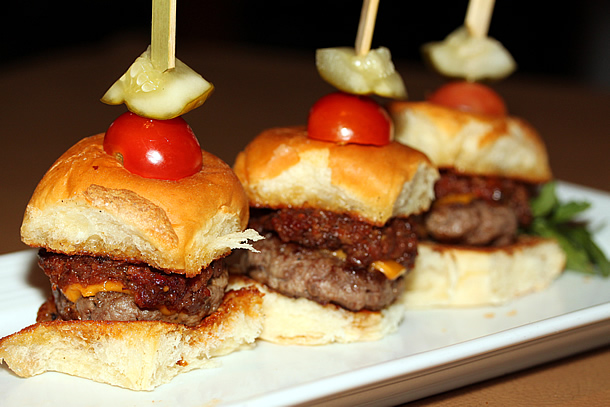 The Fatty Melt Sliders were also fantastic. A trio of dry aged beef patties with smoked onion, hot coppa, cheddar cheese between Hawaiian buns cooked in beef butter will have your mouthwatering.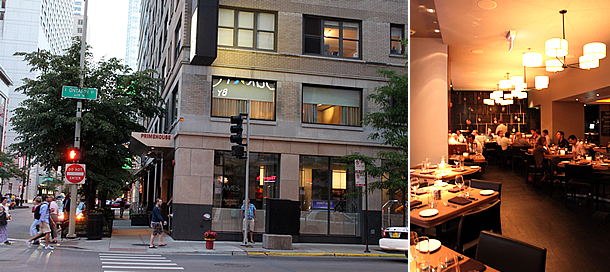 Be sure to delve into decadence done right at David Burke's Primehouse.