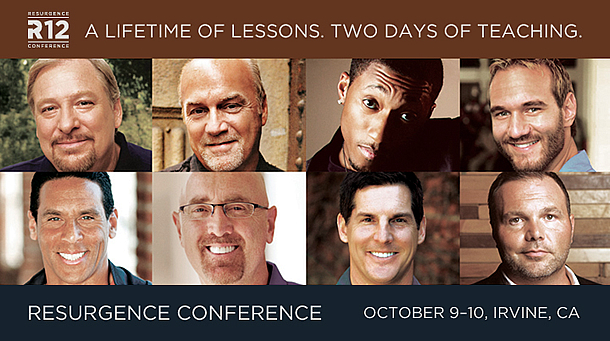 Food Smackdown Arranges Top OC Food Trucks for The 2012 Resugence Conference at Mariners Church in Irvine – Oct 9-10
Food Smackdown has arranged a gourmet food truck lineup for The 2012 Resurgence Conference at Mariner's Church in Irvine on Oct 9-10! Over two thousand people are expected to attend to listen to some of the most successful church leaders in the world — Rick Warren, Nick Vujicic, Craig Groeschel, Greg Laurie, Miles McPherson, Mark Driscoll, Lecrae, James Macdonald. At the 2-day conference, these leaders will share hard-earned lessons with attendees over two powerful days of teaching and worship.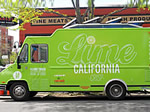 THE LIME TRUCK
Tues 10/9 & Wed 10/10
http://thelimetruck.com/
Always a hit, The Lime Truck (Season 2 Winner of Food Networks "Great Food Truck Race") will be serving their delicious short rib fries, epic quesadillas, ceviche, limeades and more.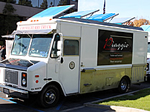 PIAGGIO ON WHEELS
Tues 10/9 & Wed 10/10
http://www.piaggioonwheels.com/
Piaggio Gourmet on Wheels is the first and only Orange County Argentine food truck. They blend Argentine flavors with the American food culture serving signature dishes such as empanadas, burritos, and more.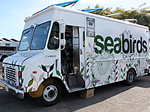 SEABIRDS TRUCK
Tues 10/9 & Wed 10/10
http://seabirdstruck.com/
Also from Season 2 of Food Networks "Great Food Truck Race", try Seabirds avacado tacos (featured on The Ellen DeGeneres Show), jackfruit tacos, gluten-free rice dish, veggie side, sweet potato fries, kale salad and more.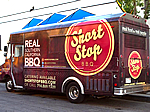 SHORT STOP BBQ
Tues 10/9 & Wed 10/10
http://shortstopbbq.com/
Short Stop BBQ combines old-school Southern BBQ with newer and more regional ingredients and techniques. They will be serving their notorious and tasty BBQ sandwiches, baked beans, creamed corn, slaw and fries.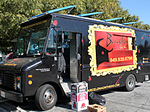 BARCELONA ON THE GO
Tues 10/9 & Wed 10/10
http://barcelonaonthego.com/
Barcelona OntheGo is a new mobile concept in Spanish cuisine. They will be serving mouthwatering Spanish cuisine with Latin influences, a grilled chicken sandwich, shrimp tacos and more.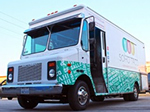 SOHO TACO
Tues 10/9
http://sohotaco.com/
SOHO Taco is one of the most popular gourmet taco trucks in OC. They will be serving a variety of deletable and critically-acclaimed gourmet tacos served on freshly made tortillas grilled to order.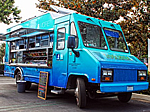 TAMARINDO TRUCK
Wed 10/10
http://tamarindotruck.com/
Tamarindo truck is know for their fresh and authentic Mexican food. They will be serving gourmet tacos, tortas and mariscos with locally sourced and organic produce. All menu items are 100% truckmade including their salsas.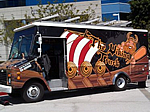 THE VIKING TRUCK
Tues 10/9 & Wed 10/10
http://www.thevikingtruck.com/
The Viking Truck is a trendy, upcoming and super popular gourmet sausage truck that can be seen roaming the streets of Orange County. They will be serving delectable gourmet corn dogs, hot dogs, tater tots and more.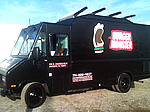 BURGER MONSTER
Tues 10/9 & Wed 10/10
http://burgermonster.net/
Burger Monster is known to be one of Orange County's most popular choices for on-the-go burgers and sliders. Burger Monster is a gourmet food truck that serves a frenzy of delicious sliders and burgers.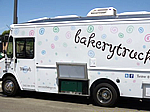 MORSELS BAKERY
Tues 10/9 & Wed 10/10
http://morselsbakingco.com/
Morsels Bakery Truck is Orange County's bakery on wheels. They serve fresh fruit cream puffs, cupcakes and hot chocolate chip cookies, all baked on board their full-service mobile bakery, then iced and filled to order.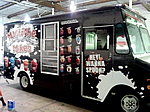 MUSTACHE MIKE'S
Tues 10/9 & Wed 10/10
http://mustachemikes.com/
Mustache Mike's will be serving their refreshing, famous, family-made Italian ice made from the finest ingredients. It's the smoothest and creamiest Italian ice available anywhere and always a crowd pleaser.
Be sure to bring your team to the 2012 Resurgence Conference. It's a can't miss event! Get your tickets before August 28 to lock in early registration prices, with special discounts for groups and students.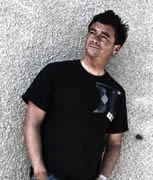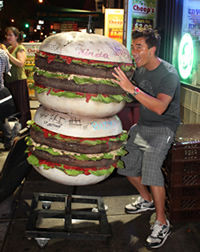 ABOUT FOOD SMACKDOWN: When the battle over where to eat lunch heats up, consult the website that has Southern California buzzing. FoodSmackdown.com is the only place to get honest, good-eats advice about the best places to dine on burgers, pizza, sandwiches, wings and food trucks. Founded by foodie, food photographer, and consultant Steve Carlson, known as a "famous food critic" by San Diego locals, Food Smackdown revolves around his personal experiences in some of the most highly recommended joints to small, hole-in-the-wall restaurants. Food Smackdown puts a wealth of delectable knowledge right at the fingertips of SoCal's populace, so there's never another dining fiasco. The site features reviews that include mouth-watering photos, directions and pricing, atmosphere and service ratings, and of course how it all adds up on the taste buds.
For additional information about Food Smackdown, or to schedule an interview with editor, writer, and foodie expert Steve Carlson, contact steve@foodsmackdown.com.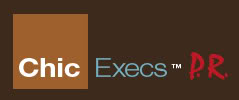 ChicExecs PR is an "out of the box" PR company which represents over 100 clients. ChicExecs has created an innovative approach to PR dedicated to helping businesses receive media coverage. Our revolutionary automated system is changing the face of PR. To learn more about ChicExecs visit www.chicexecs.com.