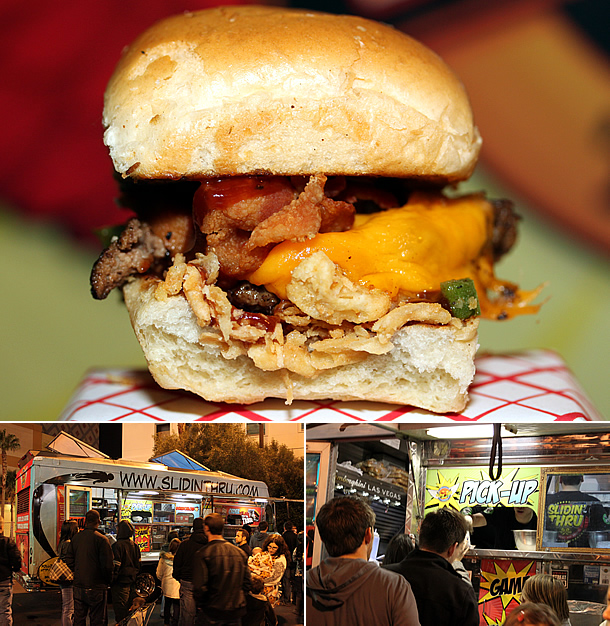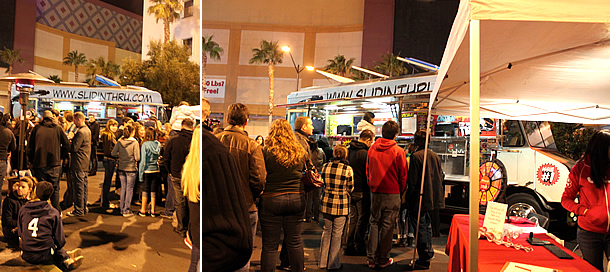 Ricardo (Ric) Guerrero is the founder and owner of Slidin Thru and the pioneer of the Las Vegas food truck movement. In March 2010, his truck (Slidin' Thru) hit the streets with signature sliders marking the beginning of the Las Vegas food truck revolution. Since then, Slidin' Thru has grown to become not only one of the most popular food trucks in Las Vegas, but also one of the most successful.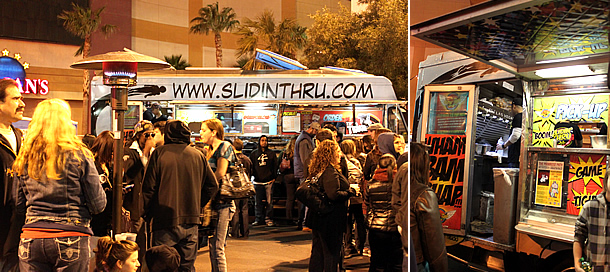 Inspired by his love of cooking, Ric Guerrero wanted to take his passion to the streets of Las Vegas by starting his own food truck business. Through hard work and dedication, Ric Guerrero built Slidin' Thru from the ground up. Using social media and determinedly marketing his signature sliders and cartoon-themed truck, Ric was able to brand his business and build a large and loyal following.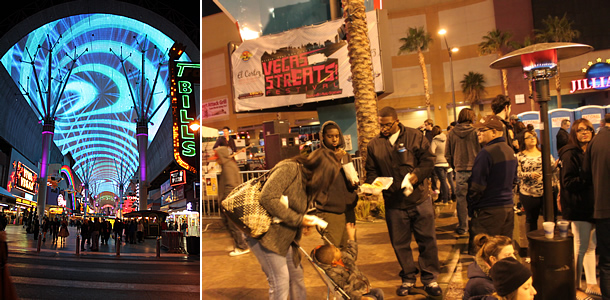 Soon after Slidin' Thru launched in 2010, Ric Guerrero approached his former school classmate Alexandra Epstein (El Cortez executive manager) about hosting an outdoor food truck festival in the Jackie Gaughan Plaza. And just a couple weeks later, the first Vegas StrEats event was born.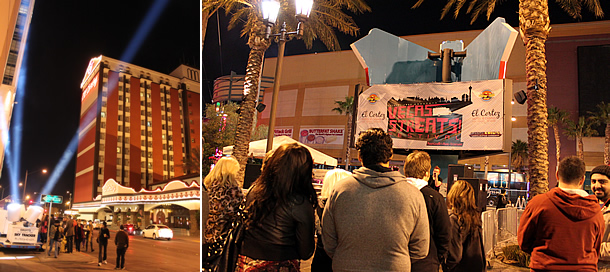 Vegas StrEATS is a hip street food culture and festival hosted every second Saturday in downtown Las Vegas, showcasing the valley's hottest local food trucks, artists, musicians, and fashion. Each month various food trucks serve up unique gourmet bites along Jackie Gaughan Plaza outside the El Cortez Hotel & Casino.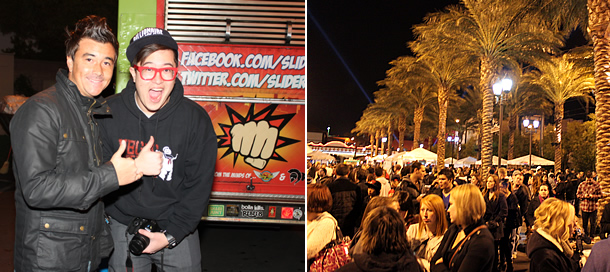 We caught up with Slidin' Thru at Vegas StrEats and had a chance to meet and speak with Ric Guerrero. He was hip, super-friendly and sociable.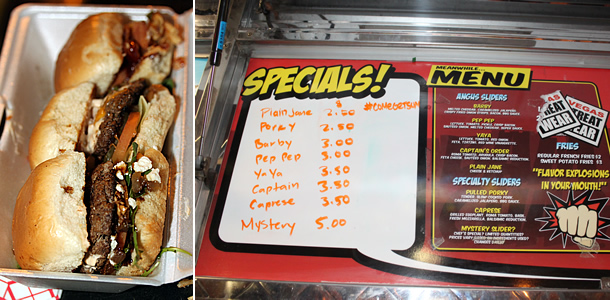 Slidin' Thru serves gourmet sliders made from the freshest ingredients. We tried three sliders – A Barby ($3.00), Pep Pep ($3.00) and a Captain's Order ($3.50).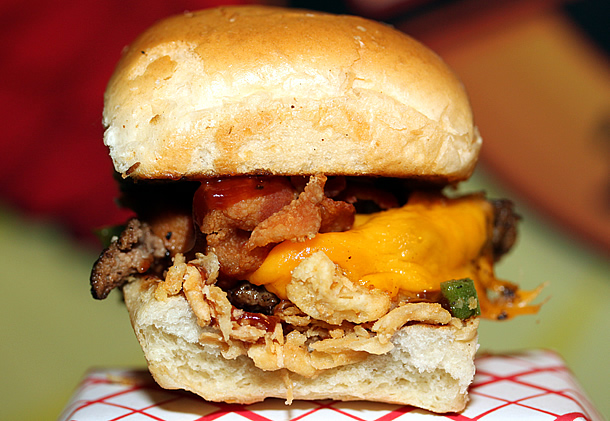 The Barby slider was delicious. It came with melted cheddar, caramelized jalapeno, crispy fried onion strips, bacon and BBQ sauce.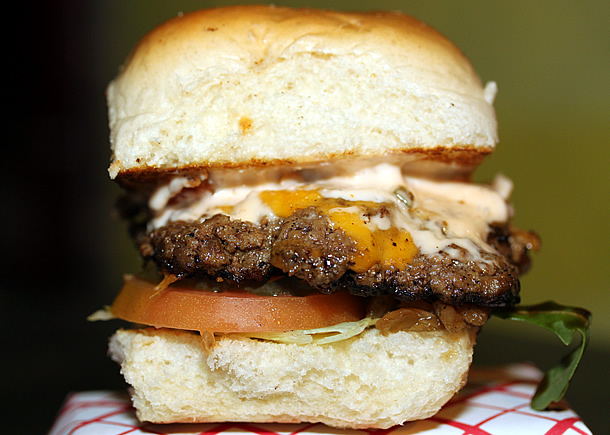 The Pep Pep slider was also very good. It came with lettuce, tomato, pickle, crisp bacon, sautéed onion, melted cheddar and super sauce.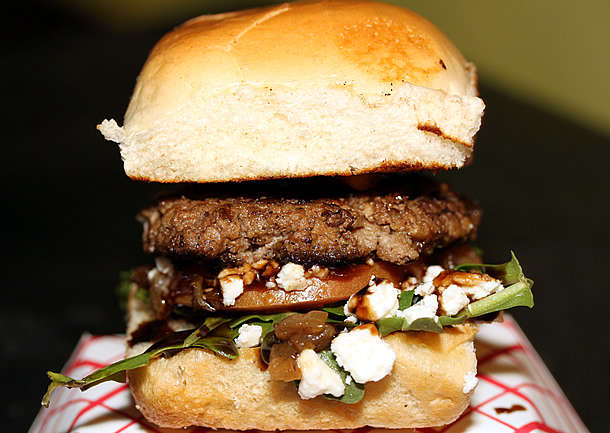 The Captain's order slider was excellent. It came with roma tomato, arugula, crisp bacon, feta cheese, sautéed onion and balsamic reduction.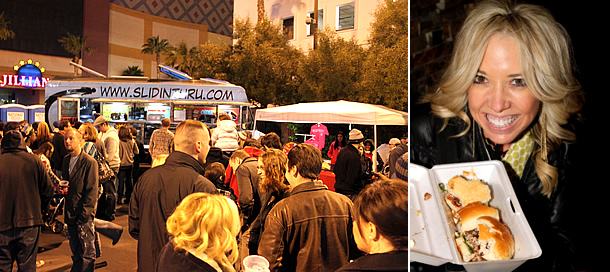 For delectable sliders from one of the most popular food trucks in Las Vegas, be sure to visit Slidin' Thru. For a fun night of entertainment and amazing eats, catch up with Slidin' Thru at Vegas StrEats!