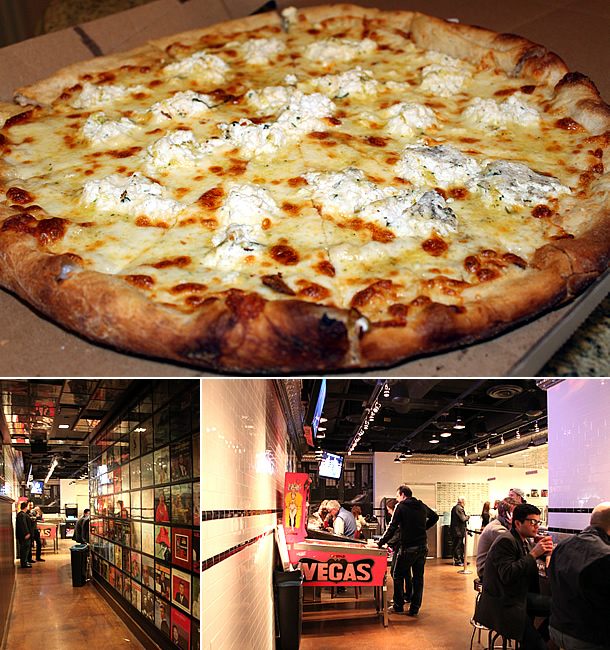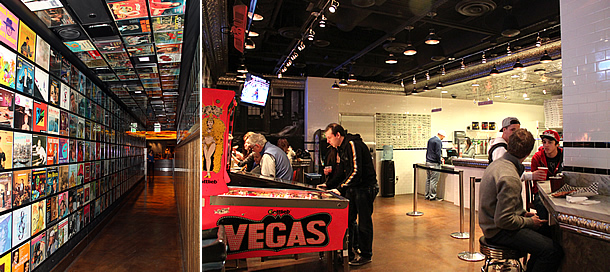 On the third floor of The Cosmopolitan of Las Vegas down a long hallway plastered with old vinyl record covers is the hidden gem of Las Vegas ("Secret Pizza") where you can get to die for slices of New York style pizza in Vegas!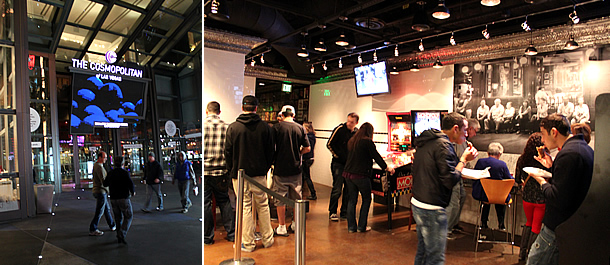 The Cosmopolitan of Las Vegas doesn't have an official name for the establishment either which adds to the secrecy of this amazing hidden pizza joint. Like Justin Bieber and Selena Gomez's visit to Secret Pizza, we had to ask Jaleo Restaurant at The Cosmopolitan where it was. If you're in Vegas, Secret Pizza is a MUST VISIT!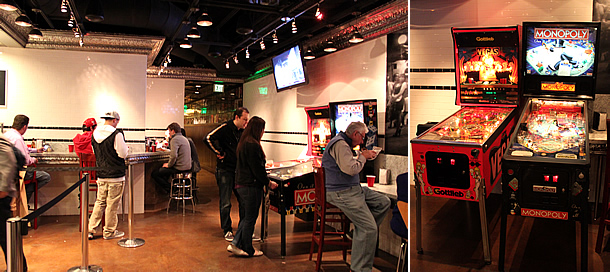 While Secret Pizza is small inside it's hugely popular. When we visited it was crowded inside and there was a constant line of patrons waiting to order. Inside seating consisted mostly of bar seating along the walls. There were also two pinball machines and an arcade game inside for entertainment.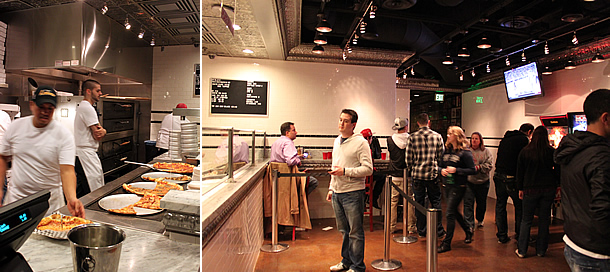 Secret Pizza serves authentic New York style pizza where you can get a slice of pizza or a whole pie to eat inside or to go. Despite the long line it moved very quickly. Also, the entire staff was cool and super friendly which added to our great experience.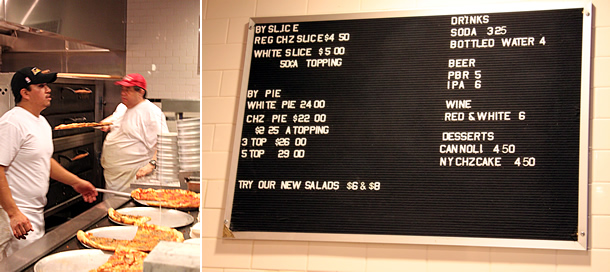 Secret Pizza had a simple menu that consisted of pizza by the slice, whole pies and just a couple salads, drinks and desserts. We ordered a whole white pie ($24) and it was amazing.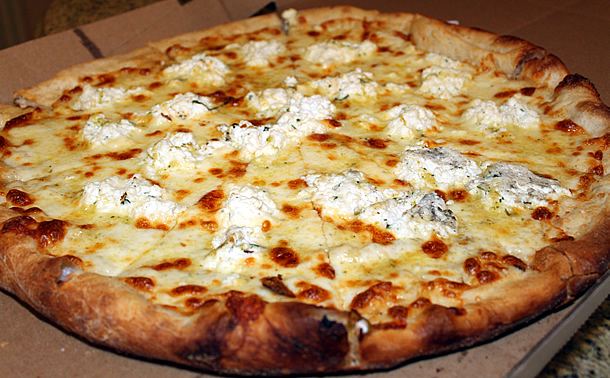 The whole white pie was to die for and one of the best we've had. The white pie came with ricotta, mozzarella and herbs.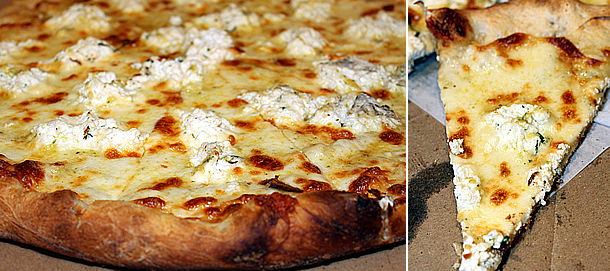 The New York style thin crust was incredible. It was cooked to perfection and had a nice light crisp to it. The herbs gave the pizza excellent flavor and the mozzarella and chunks of ricotta cheese were mouth-watering and delicious.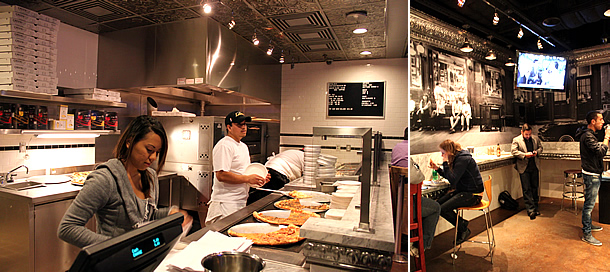 Special thanks to Alex Acuna (The Cosmopolitan of Las Vegas), Chris Vaughn (Secret Pizzeria Chef) and Cody Rodriguez (Secret Pizzeria Sous Chef) for permission to review, take photos and drop the secret on your bomb hidden pizza joint! Your white pie (ricotta, mozzarella and herbs) was AMAZING!!