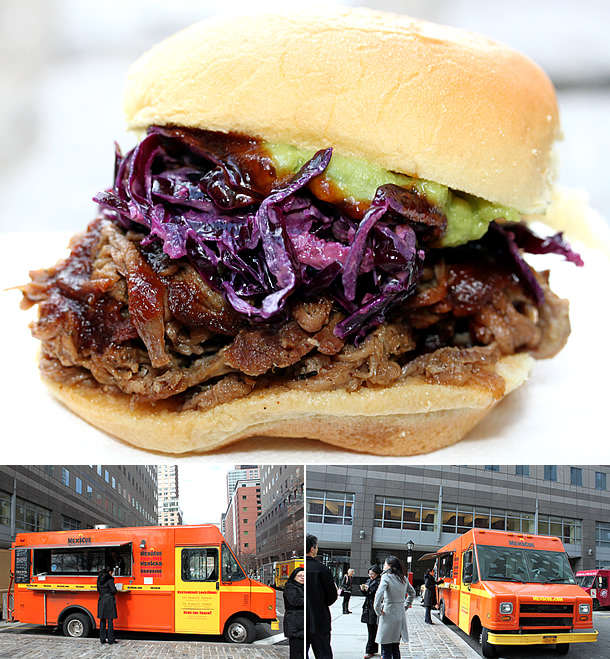 Mexicue describes itself as the sweet love child of red-hot Mexican cuisine and down-home, barbeque goodness. Can spicy, sultry flavors of Mexico hang with the smoky and sensuous barbecue they ask? Based on our experience we'd have to say a definite yes. The unique concept of Mexican cuisine infused with traditional BBQ flavors was not only interesting, it worked amazingly!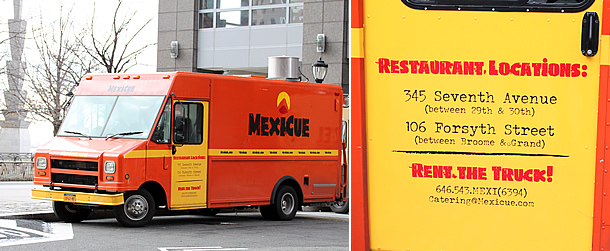 The incredible hybrid Mexican and BBQ concept was created by Mexicue's founders and owners, Thomas Kelly and David Schillace. It all began when they started mixing green chili sauce with smoked short ribs, and poblanos and tomatillo sauce with barbequed chicken. They soon realized that the culinary creation worked and must be shared. From there, their menu evolved into deceivingly familiar tacos, sliders, quesadillas and tamales. However, everything on the menu has been reinvented with their own Mexican-Barbeque tasty twist on it. Mexicue is big on using local food sources and changing their menu according to what's fresh and available resulting in an ever-changing menu.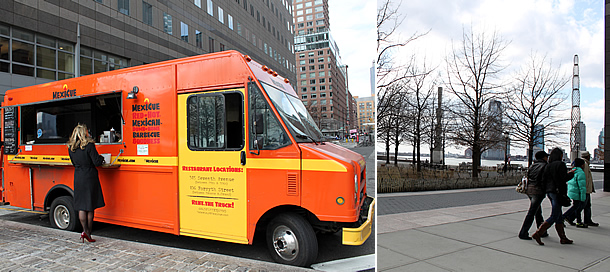 Mexicue has a food truck and two storefront locations in NYC — one in Midtown West (345 Seventh Avenue, between 29th and 30th Streets) and the other in Lower East Side (106 Forsyth Street, between Broome & Grand). They offer weekly market specials, catering and delivery in the Williamsburg area. We caught up with the Mexicue food truck at the World Financial Center (WFC) food truck court (North End Avenue at Vesey Street), where several food trucks gather to serve lunch Monday-Friday 11am-3pm.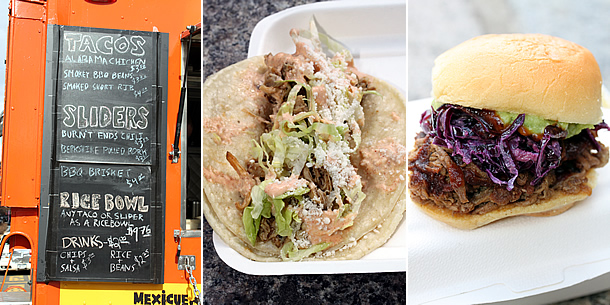 We had the Mouth-watering Alabama BBQ chicken taco and a scrumptious Berkshire Pulled Pork slider.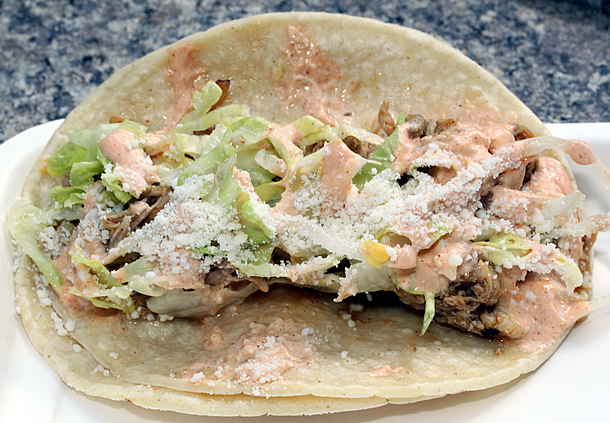 The Alabama BBQ chicken taco was amazing! It came with Alabama creamy BBQ sauce, romaine, roasted poblanos, and cotija.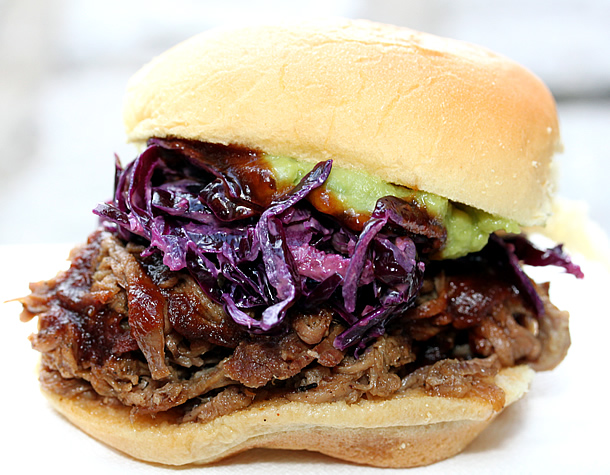 The Berkshire Pulled Pork slider was equally incredible. It came with pickled red onions, avocado smash and delectable juicy pulled pork.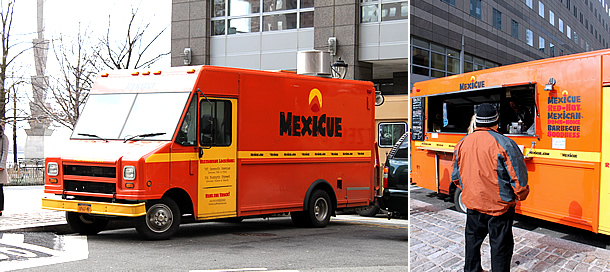 For delicious mix of Mexican cuisine with smoky BBQ flavors that won't break the bank, be sure to visit Mexicue and try their Alabama BBQ chicken taco and Berkshire Pulled Pork slider. You'll be amazed!