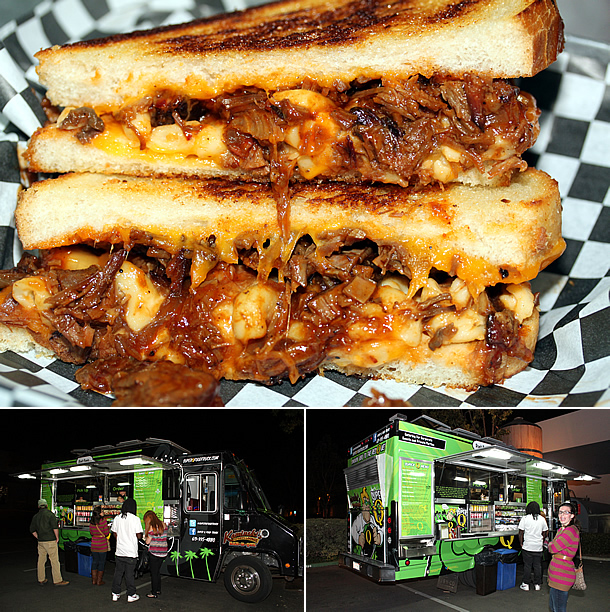 Super Q is a Poway based food truck serving All-American BBQ food fare on the streets of San Diego. Super Q food truck is popular and has two trucks to show for it — Super Q and Super Q2. We caught up with Super Q at the Hump Day Happy Hour food truck gathering on a Wednesday at The Lost Abbey Brewery (155 Mata Way) in San Marcos.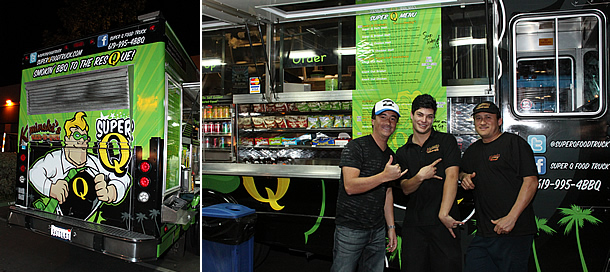 Super Q's owner J.R. Kaminski wasn't there but we had the pleasure of meeting with the truck manager Sam and the chef – Both were fun to talk with, outgoing and super friendly which added to our positive experience.


Super Q's slow hickory smoked BBQ has flavors and influence of North Carolina, Texas, and Kanas City styles. The food is prepared at Kaminski's BBQ & Sports Lounge in Poway and then delivered to the streets. The truck also offers catering for corporate events, weddings and parties.


Super Q begins with the finest meats coated with their signature rub, then slowly smoked with hickory wood up to thirteen hours to ensure its tenderness. The meat is then topped with the Kaminski families sweet and tangy house made BBQ sauce giving it its unique and amazing BBQ flavor.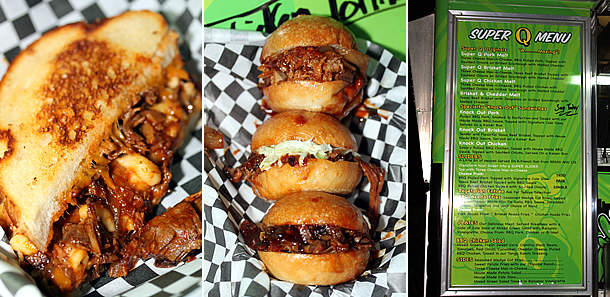 We ordered a Super Q Brisket Melt and the Trio of sliders (BBQ Pulled Pork, Pulled Chicken and Texas Beef Brisket). Each of the sliders came on a delicious French roll from a local San Diego bakery (Bread & Cie).

The Super Q Brisket Melt was hands-down the best brisket sandwich we've had! It came with three cheese Mac-n-Cheese, Texas beef brisket topped with sautéed onions on perfectly grilled sourdough bread with melted cheese.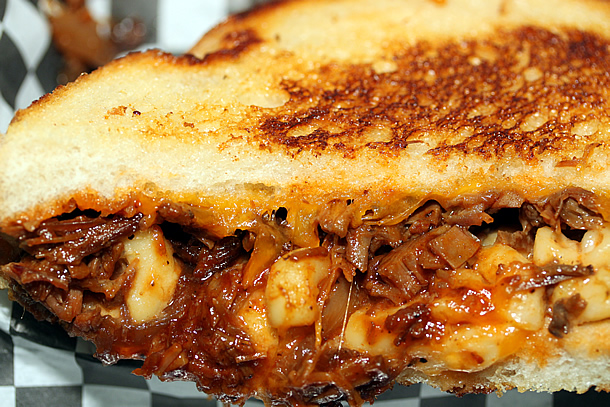 The beef brisket meat was juicy, tender and had a delectable hickory wood smoked flavor. The sautéed onions added to the tastiness of the sandwich and the three cheese Mac-n-Cheese inside put this sandwich over the top!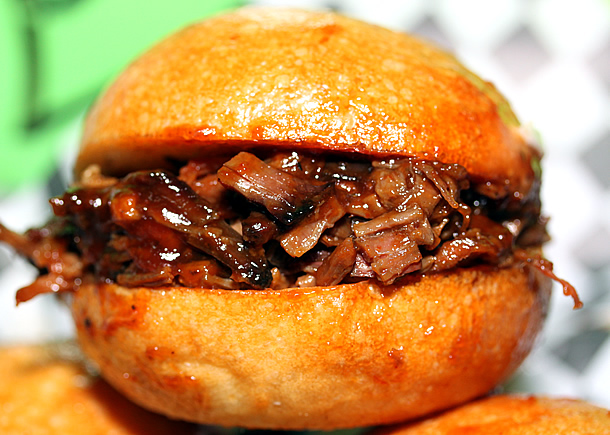 The Texas Beef Brisket slider was super tasty. It came with mouthwatering hickory smoked brisket topped with their signature tangy BBQ sauce. If you had to choose one slider to "Super Q" (add Mac-n-Cheese for $0.50) this is the one to do it!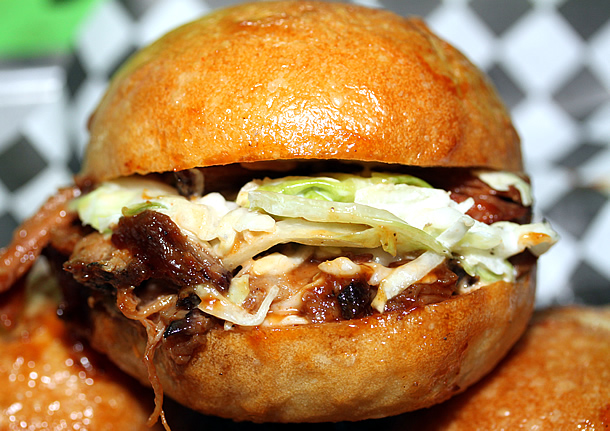 The BBQ Pulled Pork slider was delicious and came with juicy and tender pulled pork topped with fresh cole slaw.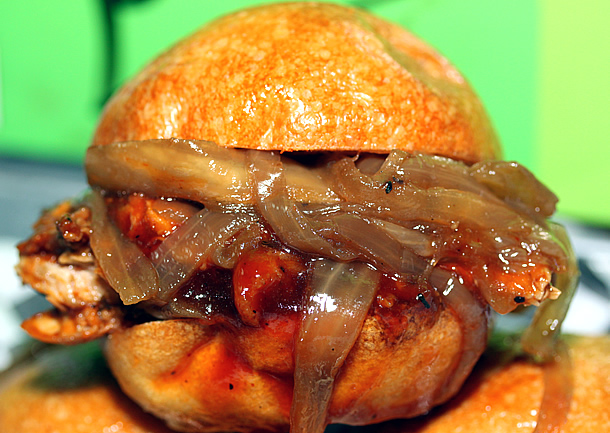 The BBQ Pulled Chicken was also very good and came with moist and flavorful pulled chicken topped with sweet sautéed onions.


We thoroughly enjoyed our visit at Super Q food truck. For amazing and authentic BBQ fare with Southern Hospitality, be sure to visit one of Super Q's food trucks on the streets of San Diego. You'll be glad you did!