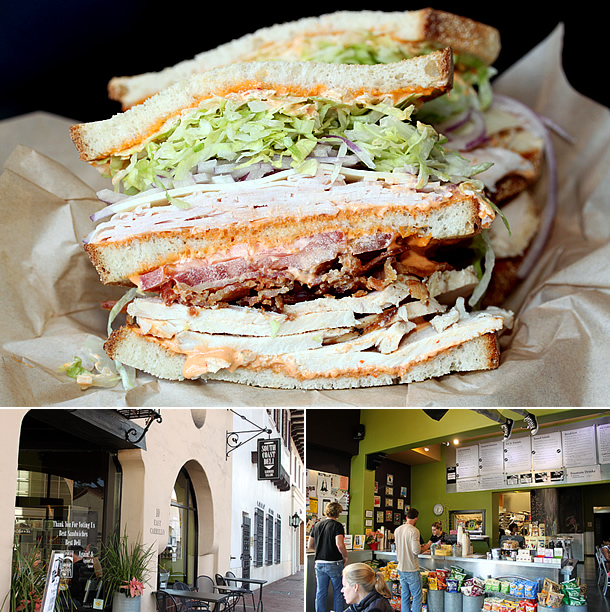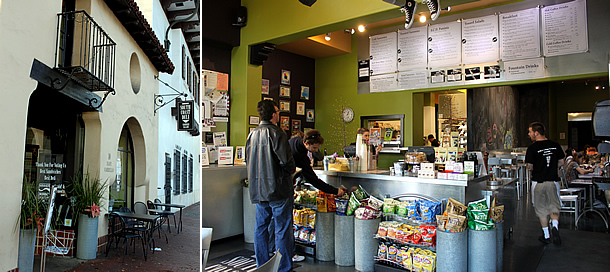 South Coast Deli has been making Santa Barbara's Best Sammies and Salads since 1991. South Coast Deli has four locations — Pardall Road in Isla Vista, South Patterson Avenue in Goleta and two locations in Santa Barbara — one on Chapala and another on Carrillo Street. We visited South Coast Deli on Carrillo Street and our experience exceeded our expectations!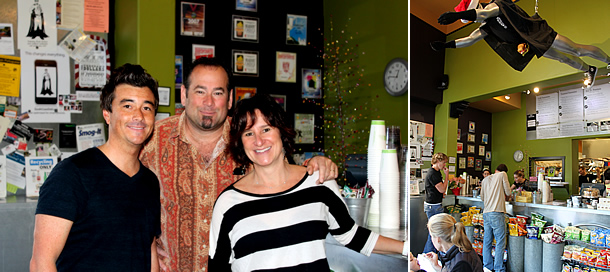 The atmosphere at the Carrillo Street location was relaxed and fun and the inside had a clean contemporary design. You'll know you're at the right location when you walk in and see a Superhero hanging from the ceiling.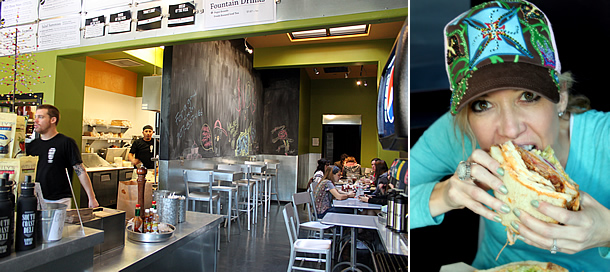 We had the pleasure of meeting with the owners Jim and Darlene St. John. super friendly, cheerful and sociable. In fact, the entire staff was friendly and welcoming. It's no surprise that South Coast Deli has received numerous best deli awards. Not only are their sandwiches some of the best Santa Barbara has to offer, the friendly staff and inviting environment adds to the wonderful experience.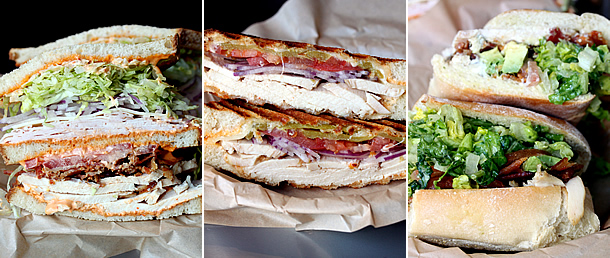 We ordered a Chicken Chipotle Club ($9.95), Cobb Salad Sammie ($8.95) and a Cheesey Turkey sandwich ($7.95). You pick your fresh bread choice with each sandwich – sourdough, wheat, Rye, Italian roll, wheat roll, croissant (add $0.50) or bread of the week. All three sandwiches were amazing.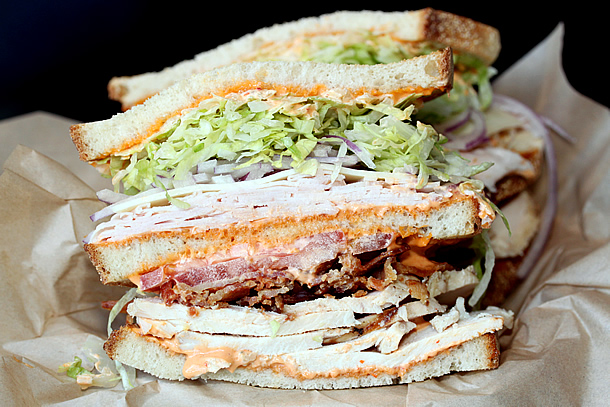 The Chicken Chipotle Club was HUGE and delicious! It came with fresh chicken breast, smoked turkey and bacon w /jack cheese, chipotle mayo, lettuce, tomatoes, and red onions.

The Cobb Salad sammie was excellent and came with sliced chicken breast w/ mayo, tomatoes, bacon, avocado and melted cambozola cheese. It was topped w/ chopped romaine tossed in our own green onion gorgonzola dressing, on a toasted Italian roll.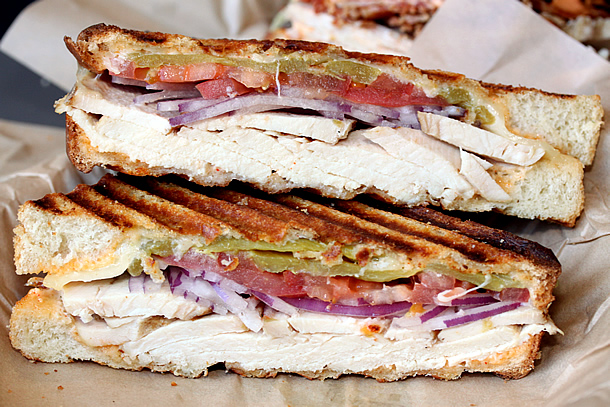 The Cheesey Turkey sandwich was also outstanding and came with delectable smoked turkey with melted jack and cheddar, mayo, cilantro, green chili, green onion, lettuce and tomato.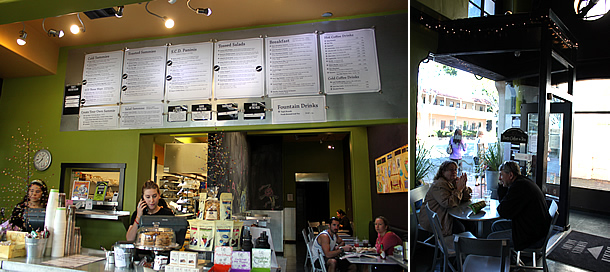 For some of the best sandwiches in Santa Barbara California, South Coast Deli on Carrillo St. is a must try! Not only do they serve some of the most amazing sammmies, the friendly staff and fun casual setting adds to the great experience!