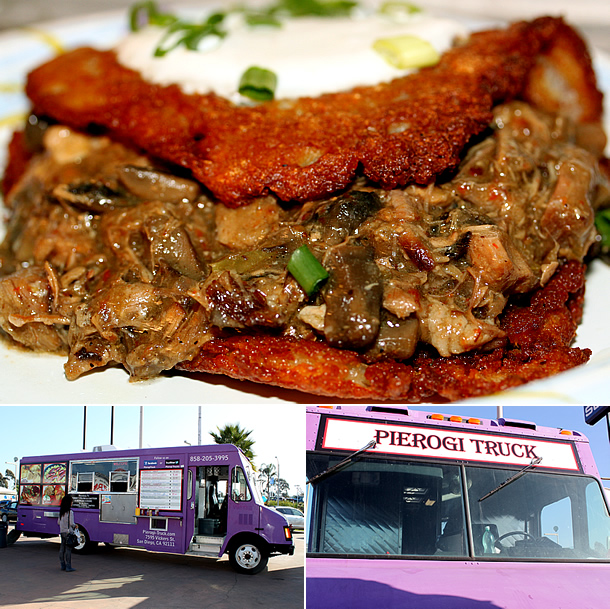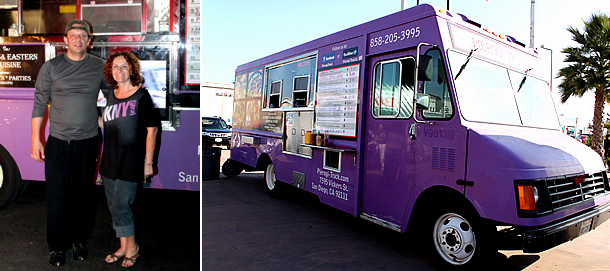 Pierogi Truck mobile restaurant is San Diego's first Polish and Eastern European gourmet food truck in San Diego. Their specialty…Homemade and hand-crafted Pierogies made with various kinds of fillings (meat, potato, cheese, spinach, blueberries, chicken, mushroom, cabbage), Hungarian pancakes, blitzers, original grilled Polish sausage from the famous Polish deli in Chicago "Andy's" and a whole lot more!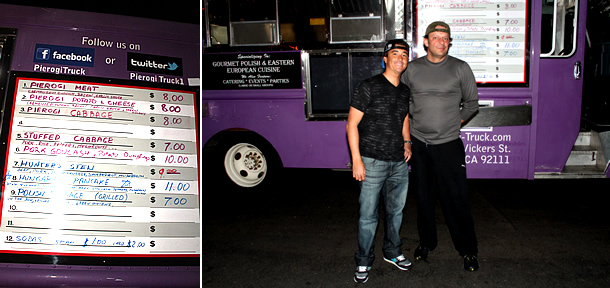 Owners Tom Bordyczewski and his delightful mom Bozena moved from Chicago to San Diego to launch Pierogi Truck. The truck is easy to spot – It has a cool purple color and a large flat screen on the side of the truck to entertain. We had a chance to meet and speak with Tom and Bozena — They were super-friendly, warm and hospitable. Not only do they have wonderful personalities their food is splendid too!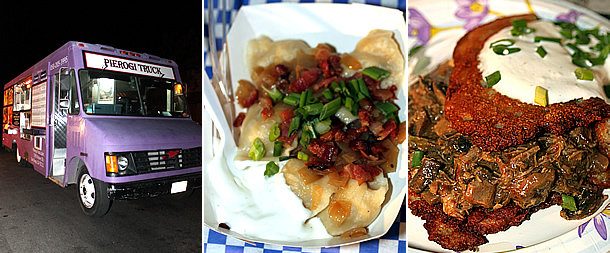 We tried Pierogi Truck's signature hand-made Pierogies and a Hungarian pancake wrapped over Polish Hunter stew.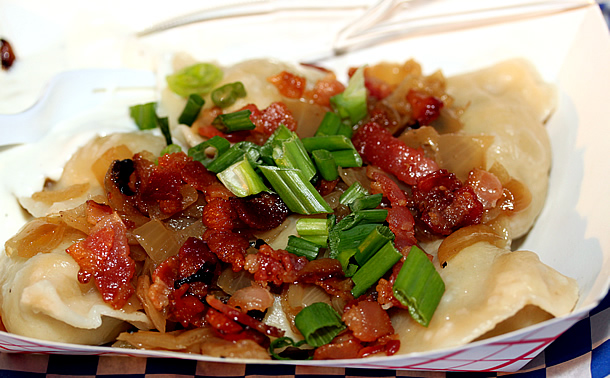 The homemade Pierogies (Polish dumplings) were excellent. The dumplings were fresh, tasty, filled with flavor and had a nice soft texture.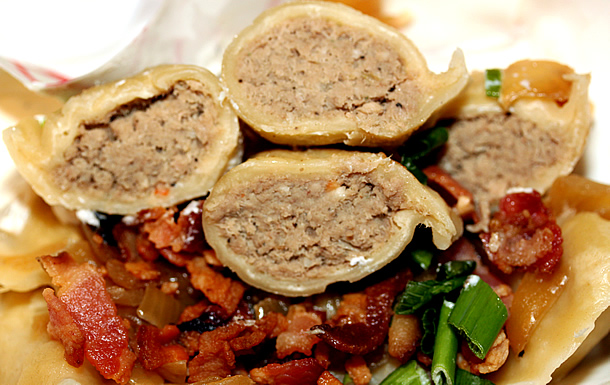 The Pierogies came filled with meat and topped with fresh crispy bacon bits, chopped green onions and cool sour cream.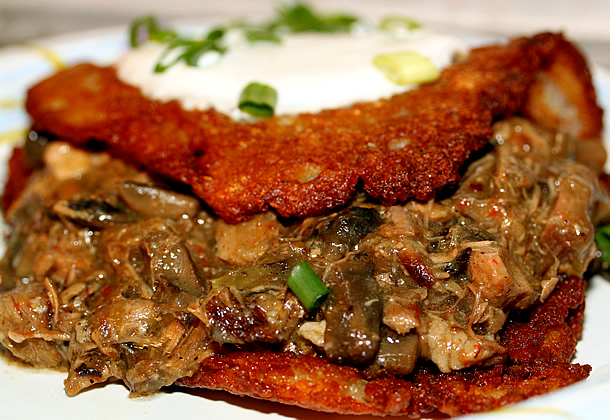 The Polish Hunter Stew wrapped with a Hungarian pancake was also very good. It was rich, filling and all the flavors and fillings blended really well together.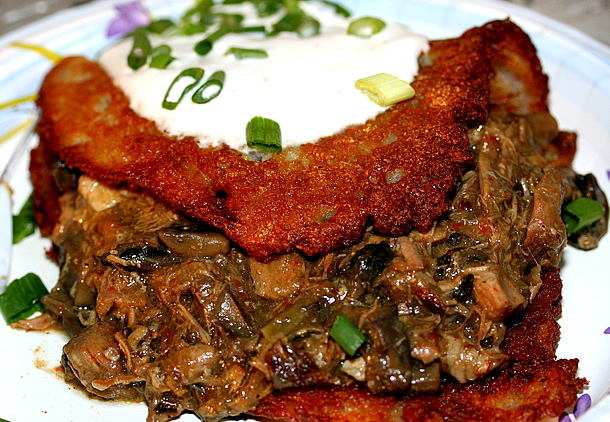 It came with ham, bacon, beef, veal, sausages, tomato, honey, mushroom, wine, sauerkraut, bay leaf and marjoram wrapped in a delectable Hungarian pancake.


For delicious hand-made Pierogies, Hungarian pancakes, blitzers, grilled Polish sausages and more, visit San Diego's first Polish and Eastern European cuisine on wheels, Pierogi Truck — You won't be disappointed!