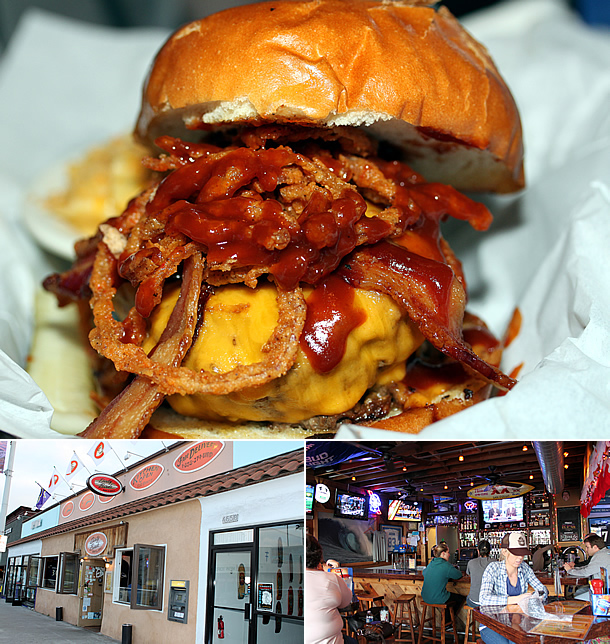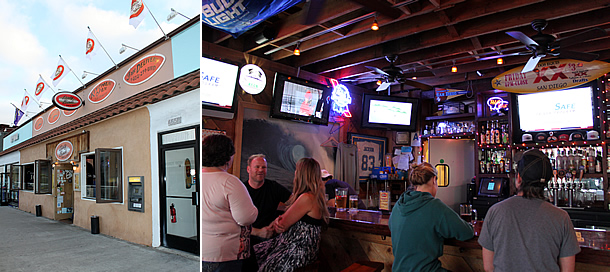 Dirty Birds in Pacific Beach California has some of the best wings in San Diego but did you know they have some amazing burgers too? After visiting Dirty Birds to try their wings over six months ago it was time for us to return to try their burgers which we've heard so much about. And our experience did not disappoint!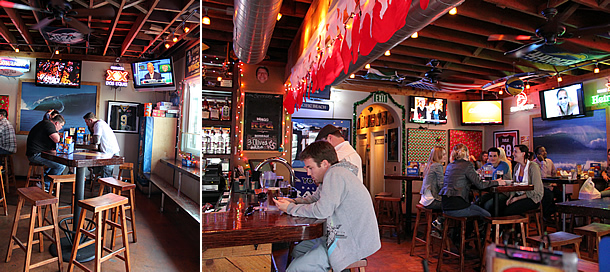 Dirty Birds is located in Pacific Beach on Mission Blvd. (between Emerald St. and Diamond St.) just a block away from the beach. The atmosphere was fun and casual and had a sports bar theme with a downtown beach feel to it. The solid wooden tables, wooden bar and wood beams throughout also added a tavern-like touch. Fresh ocean air flowed through the large and open windows in the front which added to the beach feel.


Framed San Diego sports team jerseys can be seen hung on the walls inside as well as surfing paraphernalia emphasizing the sports bar and beach ambiance. There was a nice size bar and additional pub table seating inside with a dozen flat screen TV's spread nicely throughout for watching sports.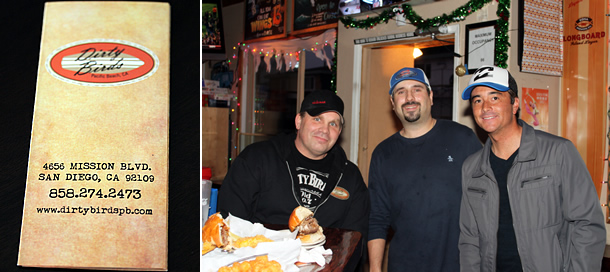 During our visit we met Leigh Gibson (Managing Partner) and Adam Jacoby (Operations Manager). Both were super-friendly and very passionate about what they do. It was great to talk with Leigh and Adam and learn about the quality ingredients used at Dirty Birds and all the love and passion that is poured into each item on the menu.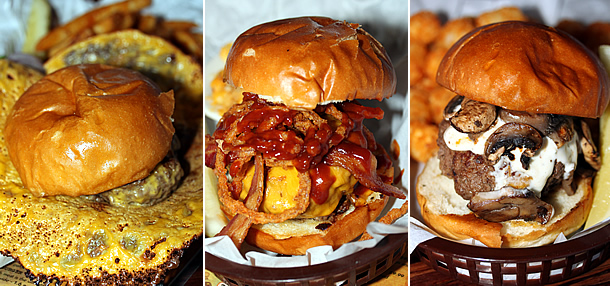 We ordered the Stone IPA BBQ Pulled Pork sliders, Fried Cheese-Cheeseburger, BBQ Burger and Blueprint Burger. You can't go wrong with any of them – All were delicious. Also, each burger came with a side – we selected the crispy tater tots and seasoned battered fries.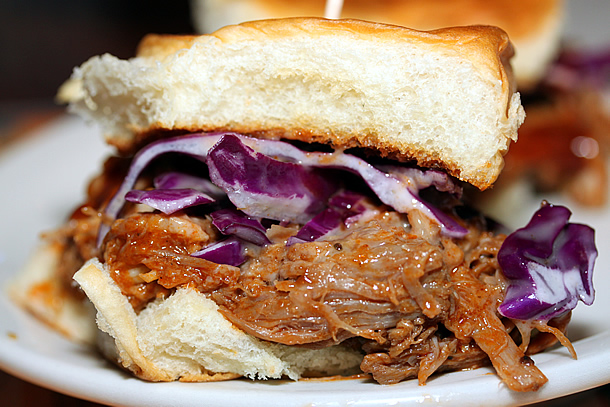 The Stone IPA BBQ Pulled Pork Sliders were delicious. The sliders came with Stone IPA (India Pale Ale) BBQ pulled pork topped with coleslaw piled high on a warm King's Hawaiian roll.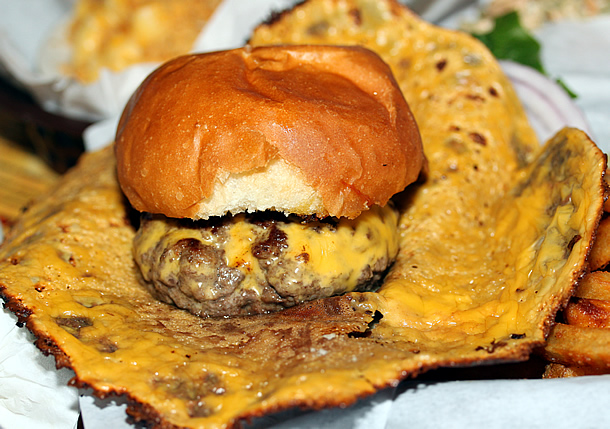 The Fried Cheese-Cheeseburger was excellent! It came with a delectable hand-formed patty and four slices of fried cheese. The fried cheese had an incredible and very unique chewy yet crisp texture and served on a delectable light and fluffy bun from a local bakery.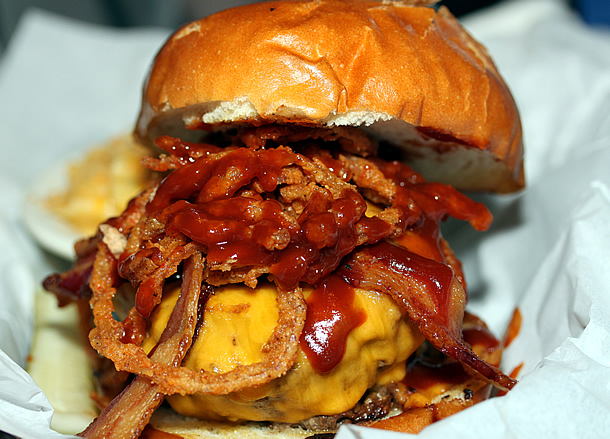 The BBQ Burger was outstanding! It came with a delicious hand-formed patty stuffed with Colby cheese. The burger was topped with cheddar, bacon and fried onion strings, smothered with tangy BBQ sauce.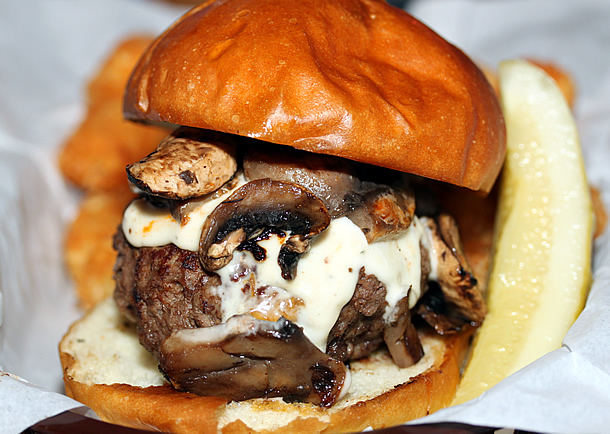 The Blueprint Burger was also scrumptious. The burger came stuffed with tasty bleu cheese crumbles, topped with sautéed mushrooms and blue cheese dressing.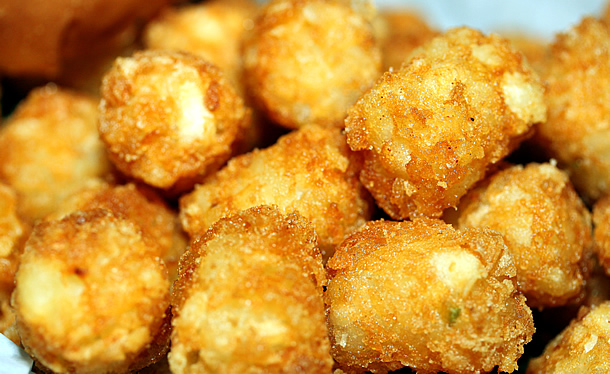 The crispy tater tots were superb! They were fresh, tasty and cooked to perfection. They were mouthwatering with a crisp outside texture.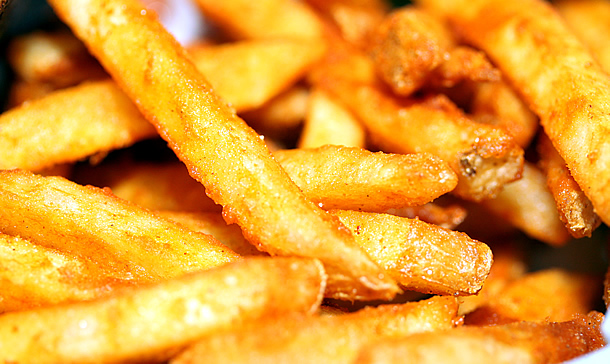 The seasoned battered fries were delicious. The fries had light battered coating and were crisp and full of flavor. These were some of the best seasoned fries in San Diego we've had.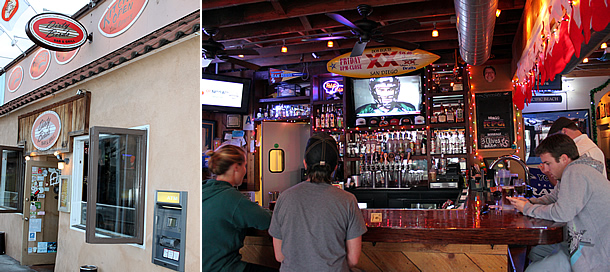 We thoroughly enjoyed our experience at Dirty Birds in Pacific Beach. Dirty Birds offers a fun and casual sports enthusiast atmosphere with a downtown beach vibe. Not only does Dirty Birds have some of the best wings but their hand-formed burgers made with a lot of love are absolutely delicious too!