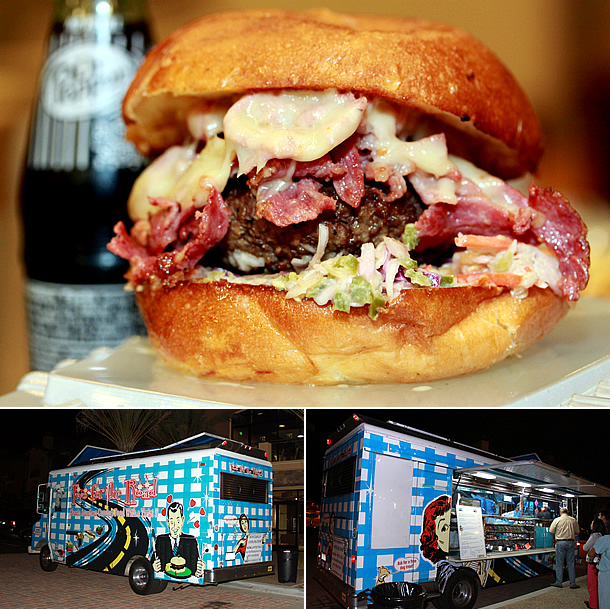 Two For The Road is a mobile food truck that specializes in American comfort food. Owners Lisa and Chef Roberto took their favorite dishes from around the country and brought them to the streets of San Diego. Combining their culinary and travel background they decided a restaurant on wheels would be the perfect venture. And we're so glad they did – The food was delicious!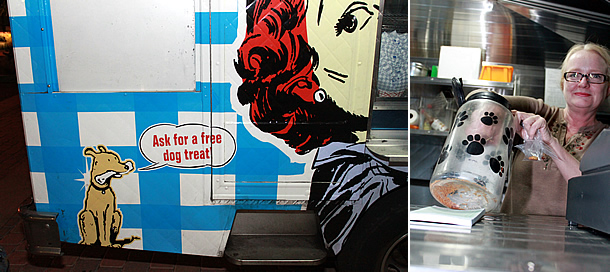 Two For The Road's menu changes weekly but you can always find a special burger, daring hot dogs and corn dogs on the menu. Each week there are also a few specials such as New England Lobster Rolls, Miami Mojito Chicken Sandwiches or their Seattle Salmon Burger. They also have a great selection of unique and retro sodas and chips to match the menus. For example, the original Dublin Dr. Pepper in a retro glass bottle can only be purchased in Texas. And if you have a dog they have something for your pet too. Just ask for a free dog treat and they'll be happy to give you one to keep Fido content while you wait in line or eat!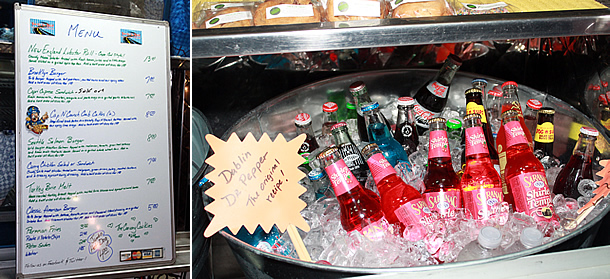 Two For The Road uses the freshest ingredients, never frozen and hormone free. The hot dogs are Hebrew National so you know its high-quality. When we visited Two For The Road on a Thursday evening we had a Brooklyn Burger ($7.00) with a half order of fries ($1.50), a Cap N' Crunch Crab Cake (two for $8.50) and an original Dublin Dr. Pepper. Everything we had was amazing!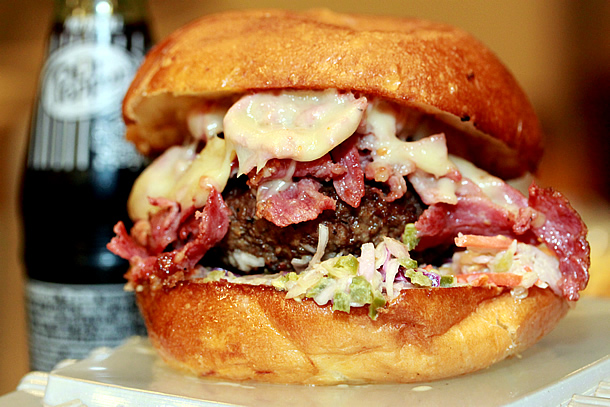 The Brooklyn Burger was outstanding. It came with ½ lb. burger topped with hot pastrami, melted Swiss cheese and Two For The Road's spicy slaw and served on a delish lightly toasted bun.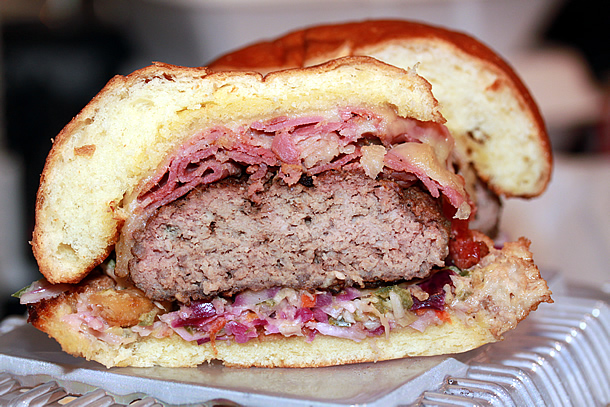 The burger was juicy and cooked to perfection. The pastrami was mouthwatering. Combined with the pastrami, Swiss cheese and spicy slaw this burger was bursting with flavor.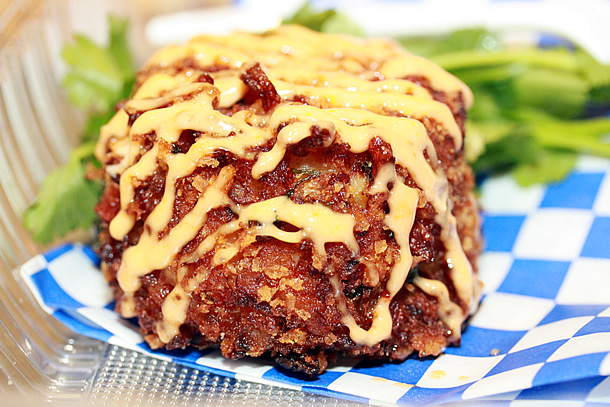 The Cap N' Crunch Crab Cake was different but amazing! The crab cake was deep fried in a crunchy Cap N' Crunch batter and served with Two For The Road's own spicy lime mayo.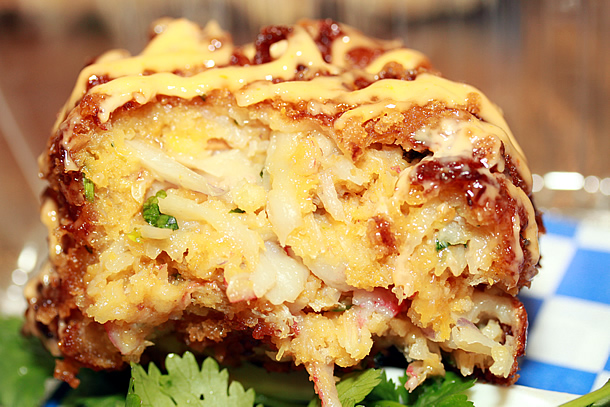 The Cap N' Crunch Crab Cake had excellent flavor and the outside texture had the perfect light crunch. This was not only one of the best crab cakes we've had but also one of the tastiest and most unique too.


For delectable American Comfort food, be sure to drop by and taste some of the delicious items on Two For The Roads menu – and don't forget to try the original Dublin Dr. Pepper too. You won't be disappointed!