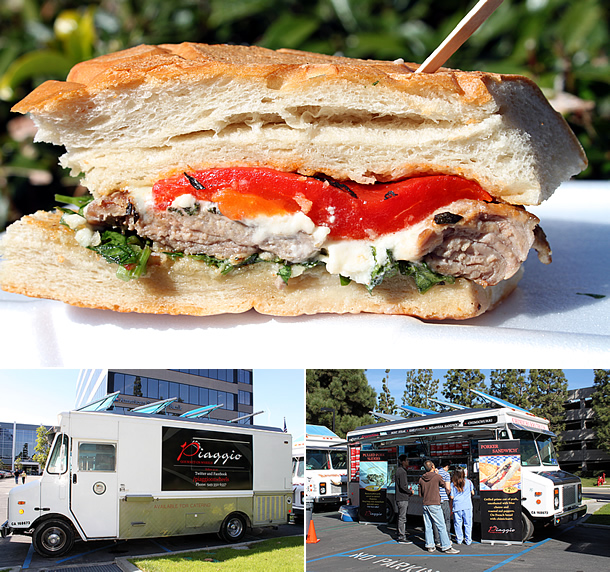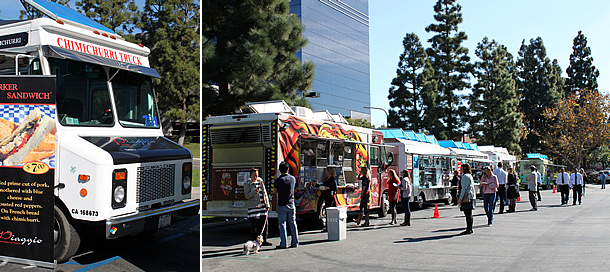 Piaggio Gourmet on Wheels is the first and only Argentine food truck in Orange County California. The Chimichurri Truck is owned and operated by Chef Piaggio and his wife Rosane. Since November 2009, the duo has been serving Orange County with delicious empanadas, skirt steak tacos, chimichurri, sausage and lomito sandwiches, steak and chimi fries and dulce de leche.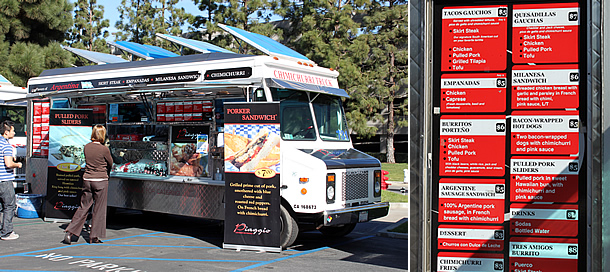 Chef Piaggio enjoys blending his Argentine roots with the American food culture. He has combined the three main tastes from Argentina (empanada, skirt steak and chimichurri) along with his meat cooking expertise with the taco culture of California. Piaggio Gourmet on Wheels menu changes each week and covers Orange County for lunch and late night, special events, and private functions. We visited Piaggio Gourmet on Wheels at their Wednesday Street Chef Stop in Newport Beach (1401 Dove St.). We tried the empanadas, steak tacos, steak fries, porker sandwich and pulled pork slider. Each item was fresh, high-quality and delicious!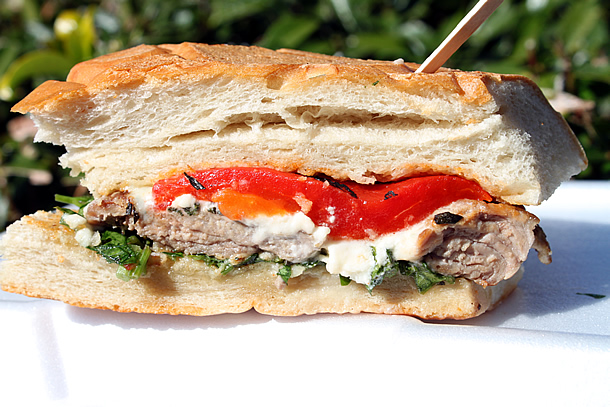 The porker sandwich was delicious. It came with Marinated loin of pork, grilled, and served on French bread with roasted red peppers, bleu cheese and chimichurri.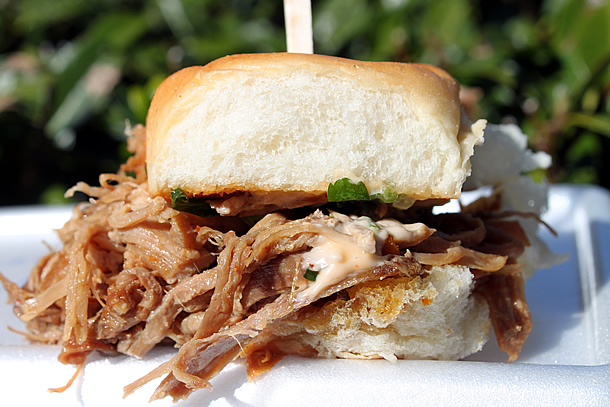 The pulled pork slider came with pulled pork inside a sweet Hawaiian bun, with chimichurri and pink sauce. It was super tasty.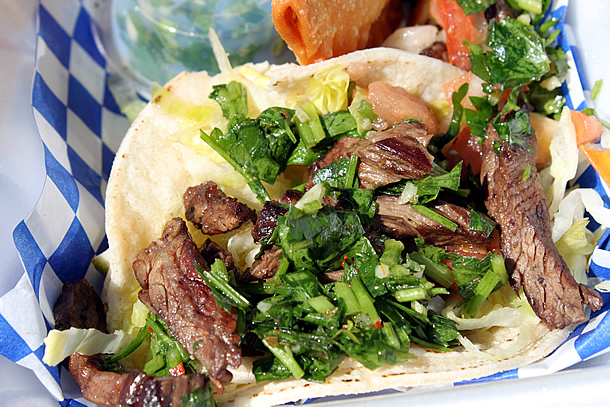 The steak tacos were excellent. It came with tasty skirt steak, shredded lettuce, pico de gallo with chimichurri sauce.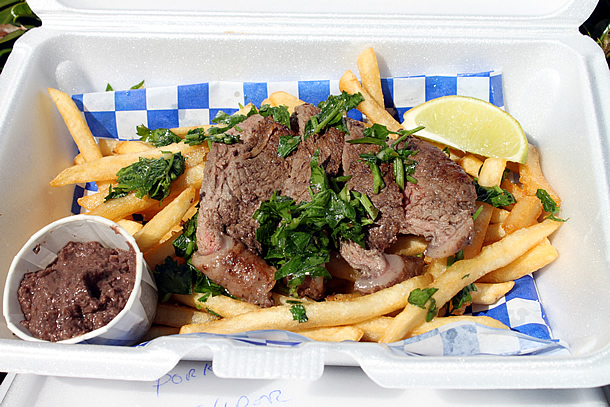 The steak with calamata and anchovies over chimi fries were delicious and a special item of the day. It came with picanha cut choice steak and served with a yummy anchovies and olives sauce blend.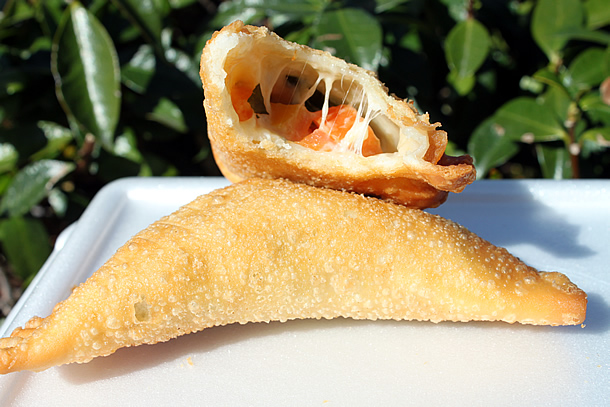 The empanadas were also very good. We had one chicken and one caprese empanadas. The outside had nice light crisp and the inside filled with fresh mozzarella, basil and tomato.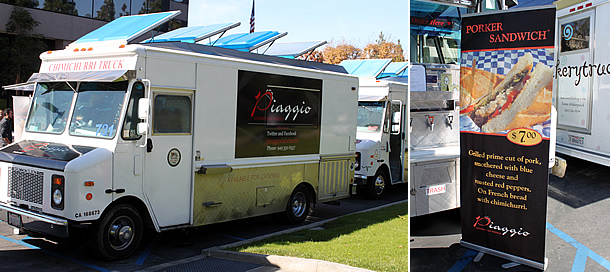 For delicious and gourmet Argentine food, Piaggio Gourmet on Wheels truck is a must try! Be sure to visit their website for information on their weekly truck stop schedule.