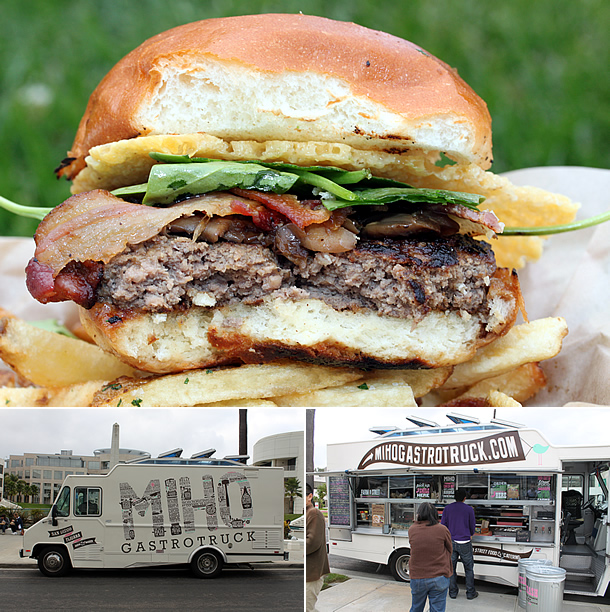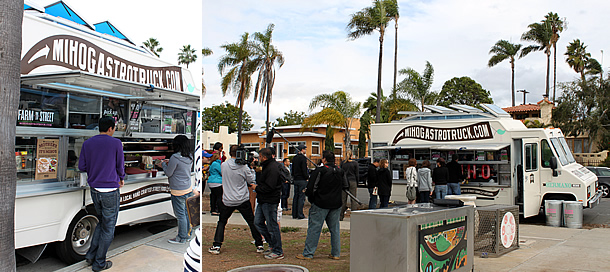 MIHO Gastrotruck helped revolutionize the San Diego food truck scene when they began operation in 2010 (when very few trucks were even around). Since operation, MIHO has developed a dedicated fan base (which MIHO warmly refers to as their HOMI's) and has become a popular go-to for corporate events, catering and private parties.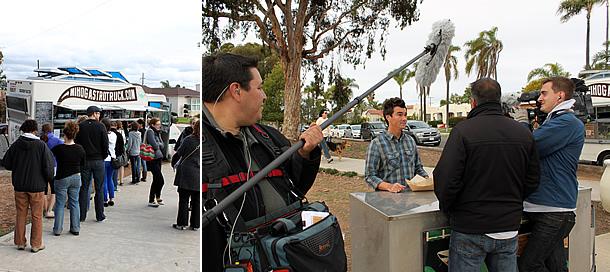 MIHO Gastrotruck is owned and operated by co-founders Juan Miron and Kevin Ho – And they've created one of the most popular food trucks in San Diego. In fact, MIHO has expanded their operation to two trucks – the second food truck focusing mostly on the North County area of San Diego.


MIHO Gastrotruck prides itself in its use of fresh, local, and thoughtfully obtained ingredients to create hand-crafted street food that is affordable, convenient and appetizing. MIHO uses ingredients from farmers and growers – many of which are local. They list over two dozen sources of farmers, growers and artisans on their website where they obtain their ingredients.


We visited MIHO twice – Once during their weekly stop and again when Food Smackdown was selected to join Cooking Channel's Eat St. as an expert food critic during their Season 3 taping. And we had some great things to say!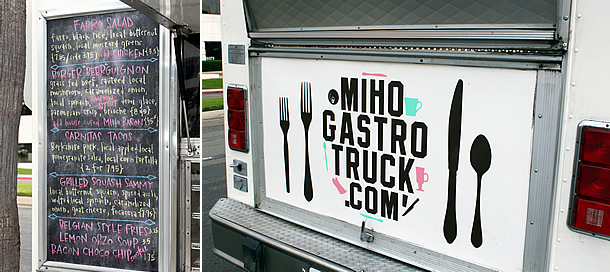 We ordered a Burger "Beer"guignon ($8.45) with house cured MIHO bacon (add $0.95) and a side of Belgian style fries ($3.25). We also tried MIHO's squash flatbread sandwich at the Eat St. taping which was very good.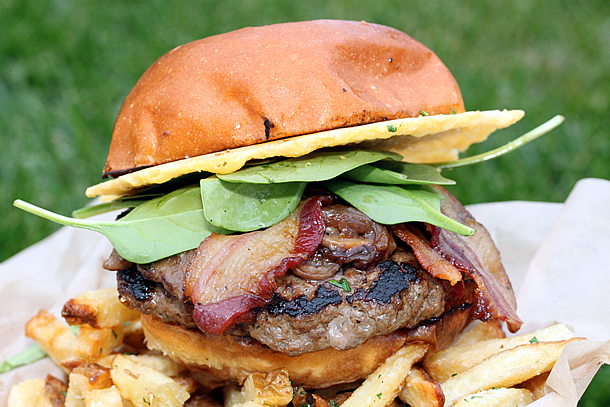 The Burger "Beer"guignon was delicious! The burger came which came with grass-fed beef, sautéed local mushroom, caramelized onion, local spinach, pumpkin stout, demi-glace, parmesan crisp on a brioche bun. We also added the house cured MIHO bacon.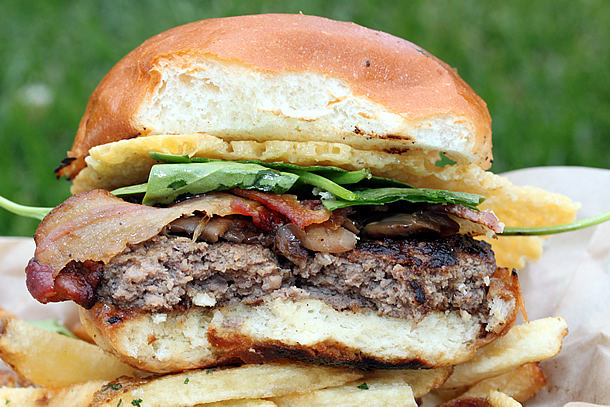 The burger made from grass-fed beef was juicy, flavorful and cooked to perfection. We loved the combination of flavors enhanced by the bacon and pumpkin stout and the parmesan crisp that added a unique crunch.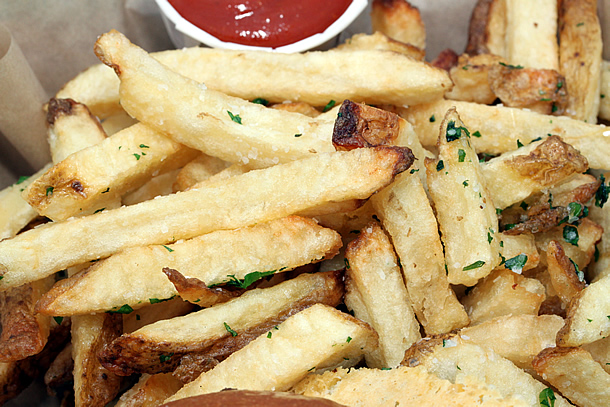 Belgian style fries were also excellent with small pieces of potato skin on the outside of the fries emphasizing its freshness. The fries were crisp on the outside, lightly salted and served with a yummy side of house-made Moroccan spice ketchup.

MIHO's squash flatbread sandwich was excellent. It came with local butternut squash, béchamel, parmesan, caramelized onion, local greens and handmade whole wheat flatbread. The squash had great texture and the béchamel was creamy and tasted similar to an Alfredo white sauce. The whole wheat flatbread had the perfect light crisp and added to the deliciousness of this entrée.


MIHO Gastrotruck was just one of four food trucks being filmed by Eat Street as part of a Season 3 episode featuring four San Diego food trucks – And for good reason. Their food is unique and delicious!