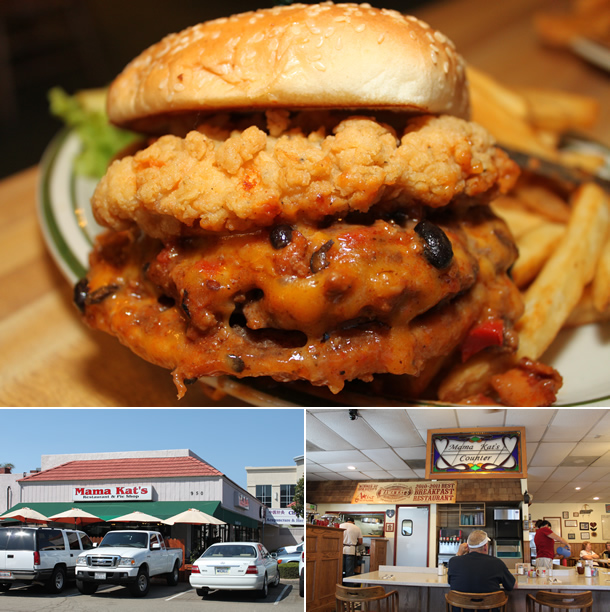 Mama Kat's Restaurant and Pie Shop in San Marcos California is a hidden gem with a mom-and-pop-shop feel and a very loyal customer base. It is family owned and operated and recently voted #1 best breakfast in the 2011 "10news.com's A-List" contest. And it's no wonder why – Amazing food and first-rate service!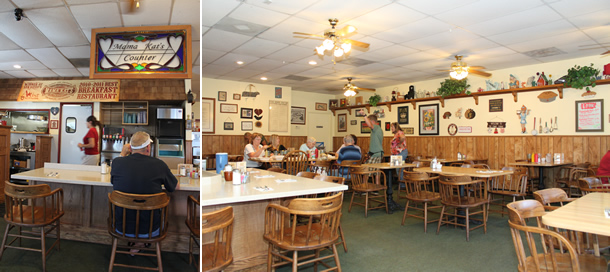 Mama Kat's is unassumingly located in a small plaza area on San Marcos Boulevard (between Cribbage Ln and Park Pl) in the city of San Marcos in North County San Diego. Mama Kat's had a comfortable environment with a small home town feel. The staff was super friendly, cheerful and clearly committed to excellence – They go out of their way to make their customers feel at home (and like family). While the interior is not the fanciest it was very warm and inviting and a great place for family and friends to get together for some of the freshest and delicious home cooking San Diego has to offer.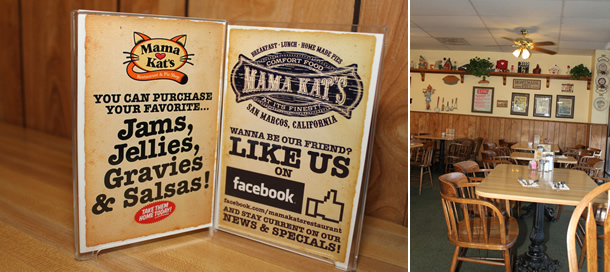 Mama Kat's specializes in breakfast, lunch and homemade pies. The breakfast menu was extensive and had just about everything imaginable. Also on the menu were a variety of burgers, hot dogs, sandwiches, salads, desserts and more. No matter what your craving Mama Kat's menu will have something to satisfy.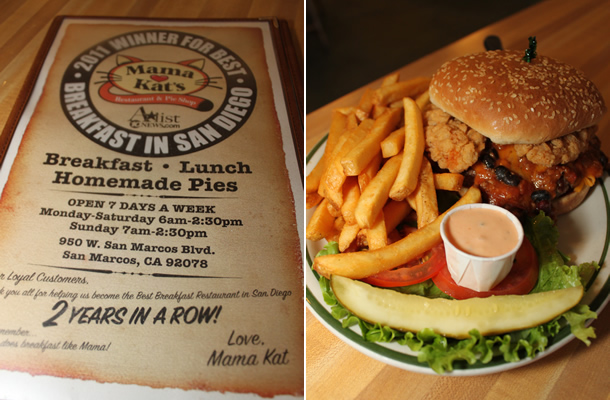 We ordered the Chubby Chickn' Burger ($12) which came with a side of fries. You can substitute the fries for homemade coleslaw, potato salad, fresh fruit, cottage cheese or fresh fried potato chips.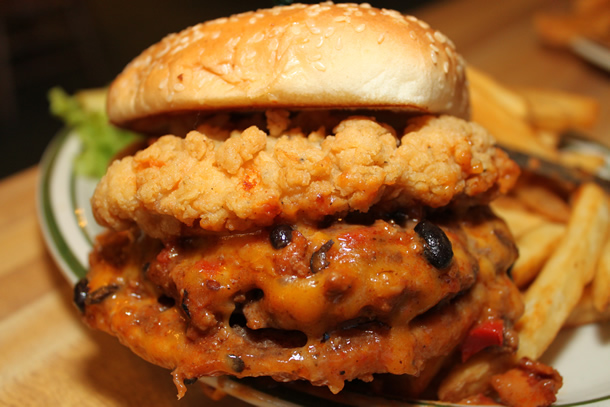 The Chubby Chickn' Burger was outstanding! It was one of the most unique and tasty burgers in San Diego we've had. It came with a fresh beef patty, homemade chili, fried chicken strips, lettuce, and tomato and topped with cheddar cheese and served on a toasted sesame bun.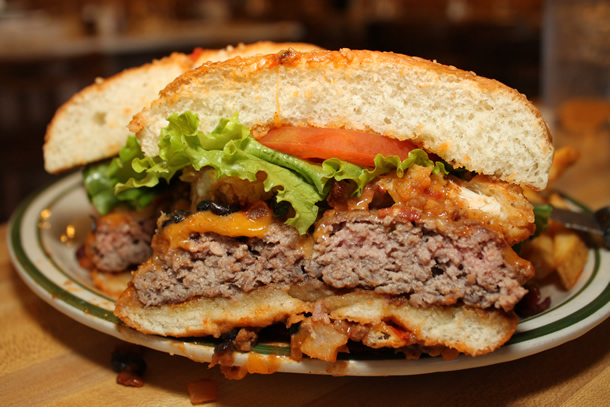 The burger was juicy and cooked to perfection (medium-rare and pink throughout). The burgers are made from fresh, high-quality beef that's never frozen. The chicken strips were crispy, juicy on the inside and paired well with the burger. The chunky homemade chili was also excellent!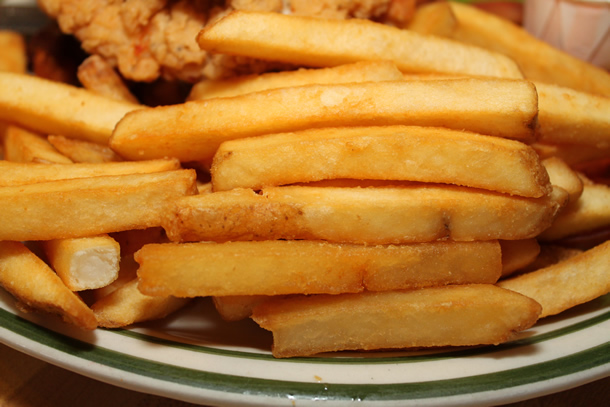 The fries that came with the burger were also good. We asked for a side of ranch for dipping. The delicious creamy house-made ranch dressing was excellent and a must try.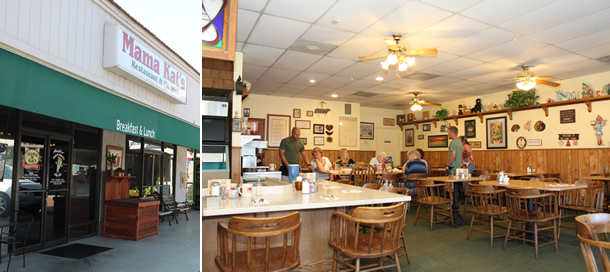 For amazing service and delicious home-made food from a family owned and operated hidden gem that will make you feel at home, visit Mama Kat's Restaurant and Pie Shop in San Marcos — It won't disappoint!