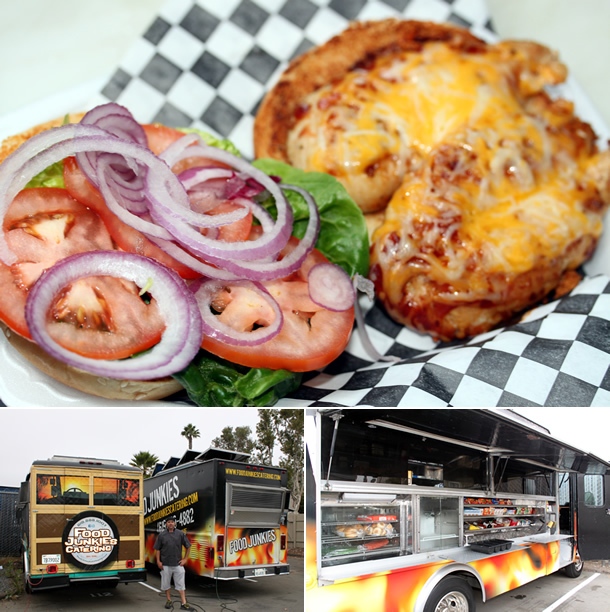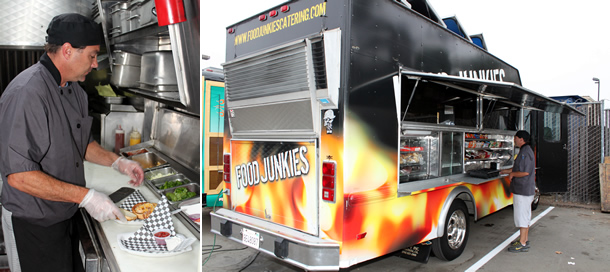 Food Junkies food truck is owned and operated by San Diego production catering specialist Brett Doogan. Chef Doogan along with his experienced staff have been catering to the needs of TV shows, commercials and photo shoots in San Diego for over a decade. Not only does food junkies provide top-notch and versatile catering services for large events and parties, with Food Junkies food trucks, they are able to bring their highly customizable menus to the streets of San Diego.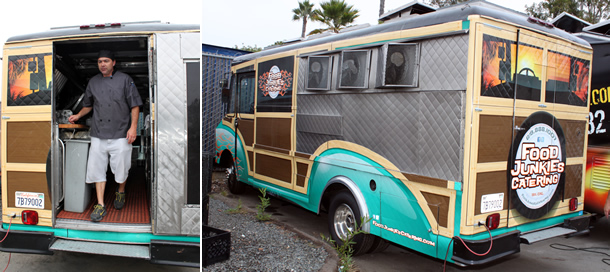 Food Junkies has two food trucks. One truck has a sleek black and flame design and the other painted to resemble a classic Woodie car. While production catering remains Food Junkies primary emphasis, Food Junkies food truck has created a large local fan base for their street food fare as well. The truck makes regular stops behind The Office bar in North Park on Friday nights.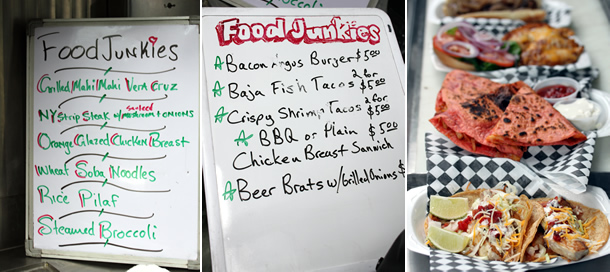 We visited Food Junkies food truck and Chef Brett Doogan at his kitchen in Clairemont Mesa in San Diego. All the food we had was delicious and high quality. Here are the menu items we ate and how it added up on our palates.

The Grilled Mahi Mahi Tacos were delicious. They came topped with cheese and with lime slices on the side.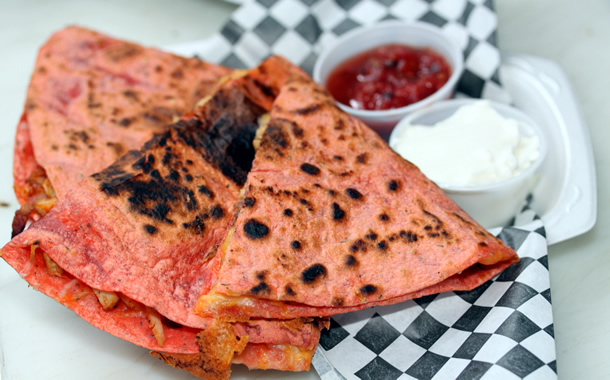 Grilled Chicken and Bacon Quesadillas were flavorful and came served with a side of sour cream and salsa.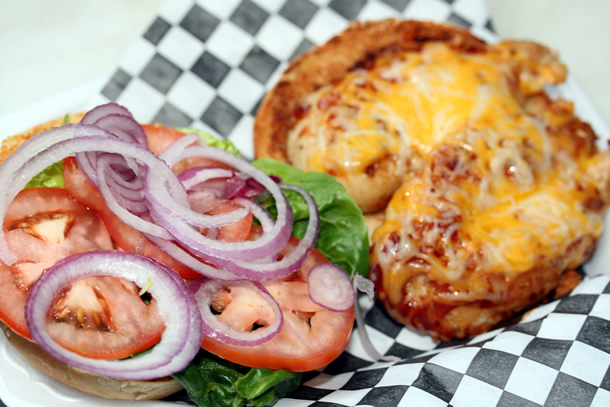 BBQ Chicken Cheddar Sandwich was excellent. It came with lettuce, tomatoes, red onions and fresh melted cheddar cheese.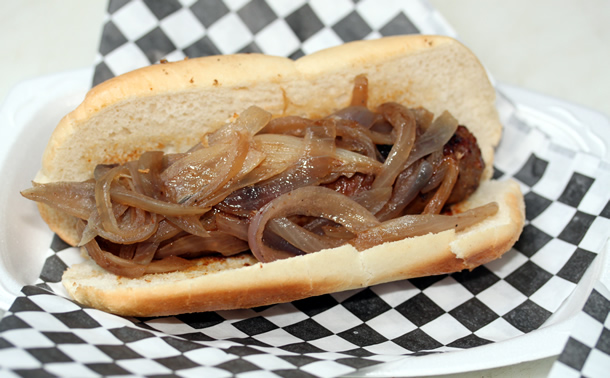 Beer Bratwurst was tasty and came with grilled onions and served on a fresh hot dog bun.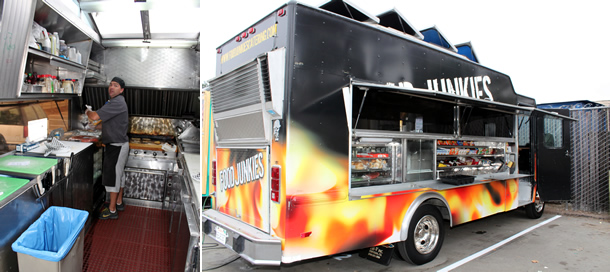 The menu on Food Junkies food truck represents only a fraction of the dozens of possibilities available from Food Junkies Catering. Doogan customizes the menu to accommodate each individual event, only the freshest and finest ingredients are used, and all the food he makes is prepared and cooked on location. Having fresh options allows Doogan to change the truck menu often. If you haven't tried Food Junkies food truck or catering services, you'll definitely want to check them out!