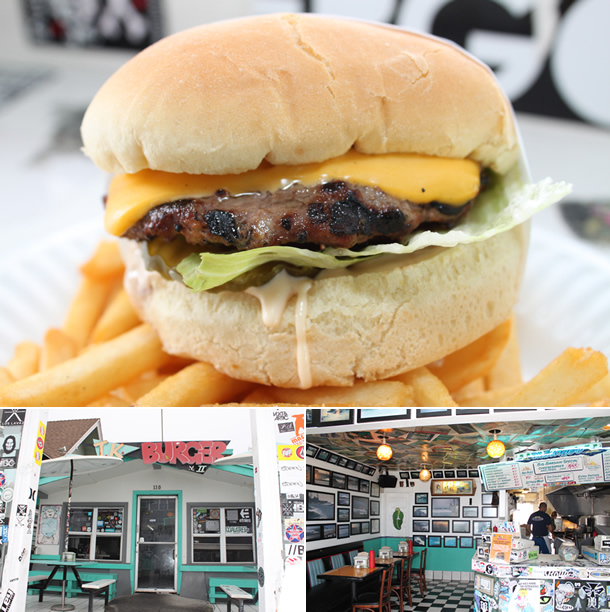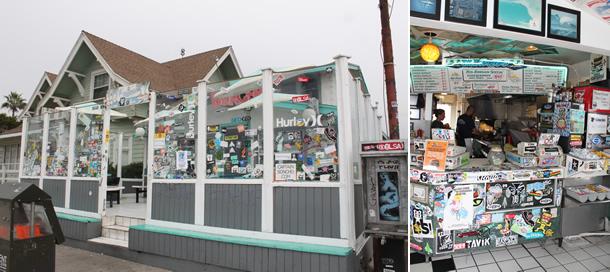 The first TK Burgers opened as a small burger shop in Newport Beach in 1986. It has since expanded its operation to several locations throughout Orange County California including Huntington Beach, Mission Viejo and two in Costa Mesa. If you're an Orange County resident you've probably heard of or ate at TK Burgers before. If you haven't, TK Burgers is a must try!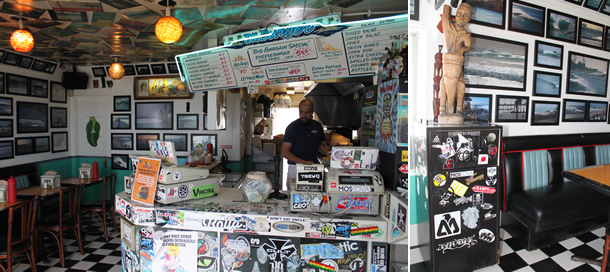 TK Burgers offers a backyard BBQ setting with fresh and quality burgers at a price that is very affordable. Many reviewers have even put TK Burgers on par with In-N-Out (quite a complement). The food is health consciously prepared, the meat delivered daily (and never frozen), and the buns are custom made in a bakery strictly for TK Burgers.


We visited TK Burgers in downtown Huntington Beach. It is located on Pacific Coast Highway between 1st Street and 2nd street. There was inside seating and outside seating and being so close to the beach you could see the water and feel the refreshing ocean breeze. The atmosphere was fun and super relaxed. With its super chill atmosphere, original surfer theme décor and freshly prepared charbroiled burgers made to order, it's no wonder TK Burgers has become a local favorite and constantly boasts voted number one burger!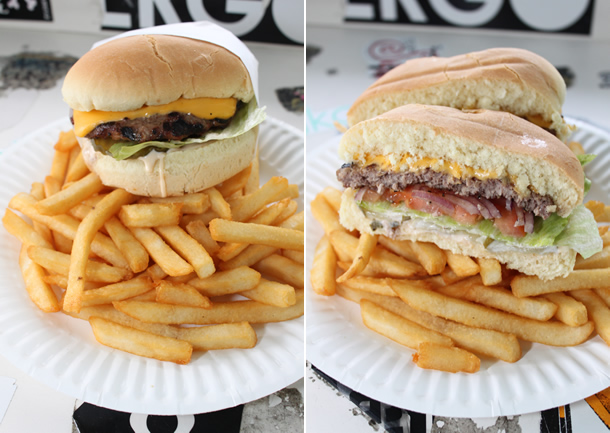 We ordered a Big Bargain Special which came with a cheeseburger and fries ($5.59). A cheeseburger on its own is ($4.29) and you can add fries to any burger or sandwich for $1.50.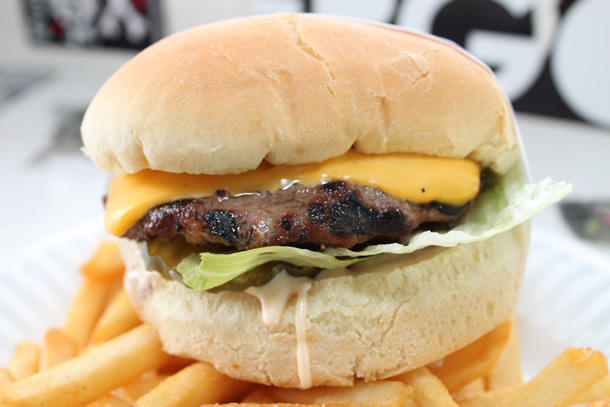 The cheeseburger was outstanding! It came with fresh lettuce, tomato, pickles, purple onions, cheese and a Thousand Island dressing and served on a paper plate.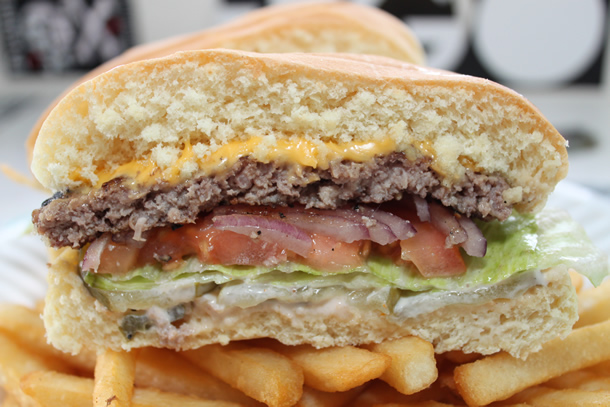 The cheeseburger was juicy, flavorsome and came served on a yummy soft bun. The bun was soft and super fresh and added to the deliciousness of the cheeseburger.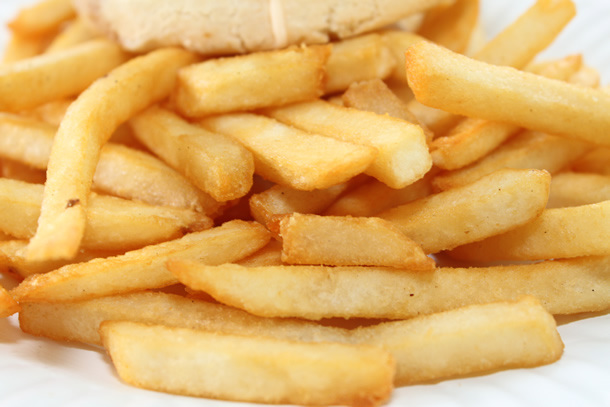 The fries were also excellent. They came out hot, fresh and lightly salted. The fries had the perfect texture with a light crisp on the outside.


For a quick and delicious burger that won't break the bank, TK Burgers in Mission Viejo, Huntington Beach, Newport Beach, Costa Mesa and Anaheim Hills delivers. A cheeseburger paired with their perfectly crispy fries special is only $5.59, and goes well with the surfing theme and chill atmosphere.