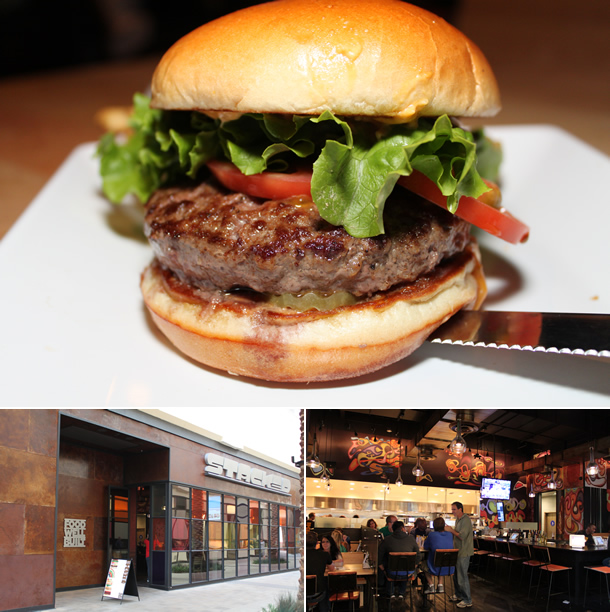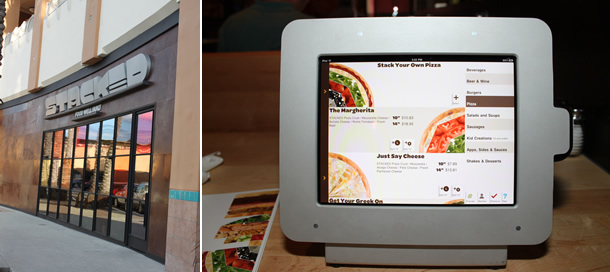 Stacked in Fashion Valley in San Diego California offers a super fun and casual atmosphere with a hip contemporary design, superb service and excellent food. To top it off, Stacked provides a revolutionary new way of ordering. Customers can customize their meal and place their order from a tabletop iPad provided at the table. Orders are sent directly to the kitchen and a server brings out the food when ready and tends to the guests.


The two founders of BJ's Restaurants Inc. (Paul Motenko and Jerry Hennessy) launched the fast-casual concept in May 2011 in the Del Amo Fashion Center in the city of Torrance in Los Angeles County. Two more locations have since opened – one in the Los Cerritos Center in Orange County and one in Fashion Valley in San Diego.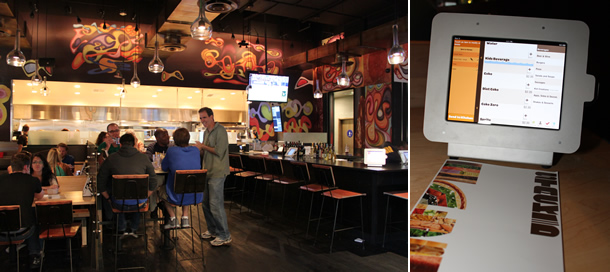 We visited Stacked at the Fashion Valley Mall (where Uno Pizza used to be located). Co-CEO Paul Motenko was there and we had the great pleasure of sitting down and speaking with him. He was down-to-earth, super-friendly, humble and clearly an innovator seeking to provide the best experience possible for his guests.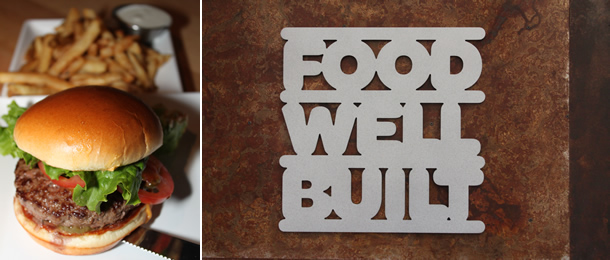 The "Food Well Built" concept is a result of the customer, who will always get it right, because they build it themselves – And they get to do it through a cool iPad system. According to Paul, it's the combination of the customer being able to customize their own meal with the high-quality ingredients used at Stacked. At Stacked, guests use iPads provided at the table to select signature items from the menu or build their own meal from options that include hamburgers, pizza, salads, sausages and desserts such as shakes and ice cream sandwiches. There's also a large beer and wine selection. With the tabletop iPad, you can also save your order, email or print your receipt and according to Paul Motenko, eventually there will be some fun contests and cool social media features too – so stay tuned!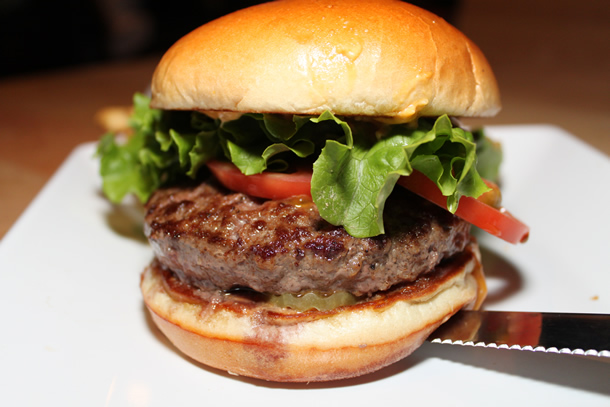 We ordered the Simple Stack Burger ($6.45) and a small order of French fries ($1.59). We got to choose everything on our burger including the bun, toppings, cheese, condiments, sauces and pick exactly how we wanted our Certified Angus Beef burger cooked. We selected a Brioche Bun, Green Leaf Lettuce, Roma Tomatoes, Pickles and STACKED Sauce (a delicious Thousand Island-like dressing).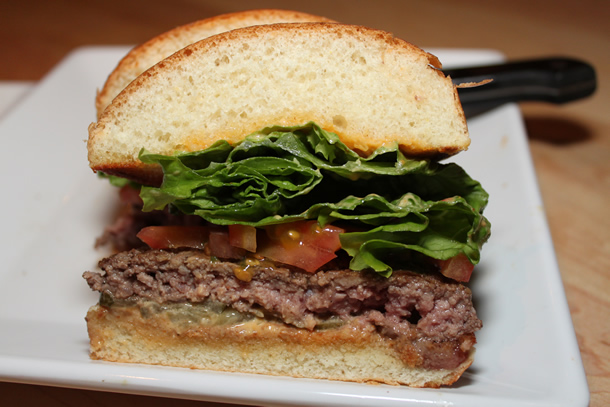 Our Simple Stack burger was outstanding. We ordered our burger medium-rare and it was cooked to absolute perfection (a perfect pink throughout). The burger was juicy, flavorful and one of the best burgers in the price range we've had. We loved the high-quality beef, the tasty STACKED sauce and the Brioche Bun was excellent.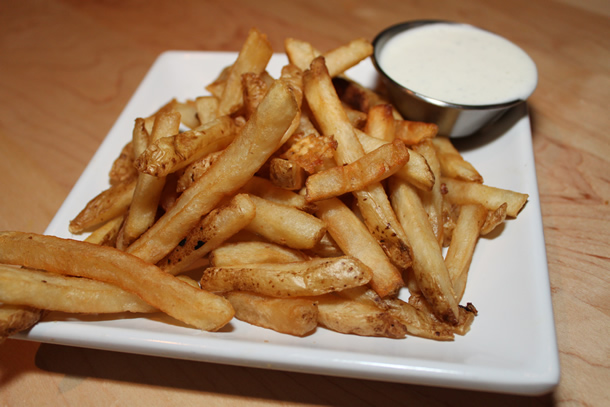 The French fries were delicious and one of our favorites to date. The fries came out fresh, some had potato skins still on it (emphasizing the freshness) and lightly salted. They aren't super crispy but they are delish. French fries come with your choice sauce which can be added via the iPad when ordering.


For a super fun experience fitting for any occasion, Stacked will not disappoint. The service is top-notch and the food excellent. And you can be sure its "Food Well Built" because you get to customize your entire meal from a tabletop iPad yourself!