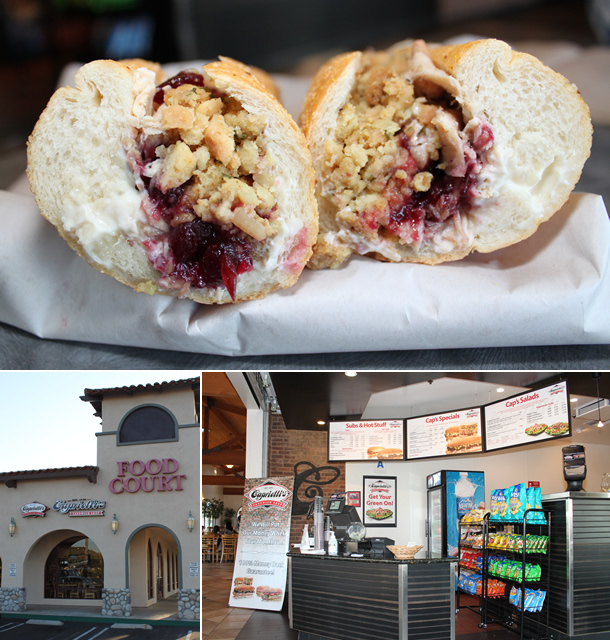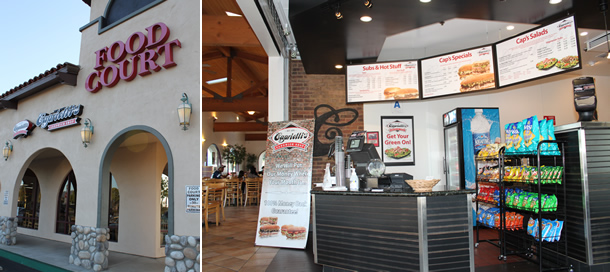 *** FOR 50% OFF CAPRIOTTI'S SANDWICH SHOP SAN MARCOS CA LOCATION CLICK HERE!!
We wish we would have heard of Capriotti's Sandwich Shop sooner. Capriotti's Sandwich Shop serves up one of the best sandwiches (The Bobbie®) in San Diego we've ever had! Capriotti's Sandwich Shop in San Marcos is unassumingly located in a food court establishment on W. San Marcos (between Via Vera Cruz and Las Posas Rd) in a plaza center near the Edwards San Marcos Stadium 18 movie theater. The sandwich shop is next door to Massachusetts's Mike's and shares a food court area with several other food establishments.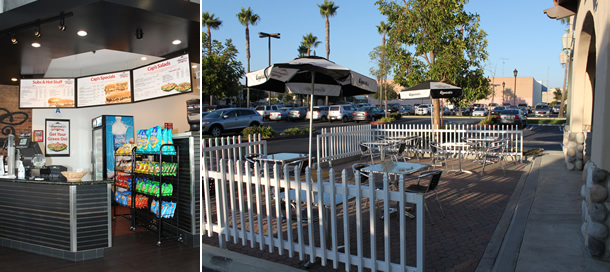 The original Capriotti's Sandwich Shop opened in Delaware in 1976 where it still stands today. Second and Third stores were opened in 1987 in New Castle and Newark, Delaware. Thereafter, the signature sandwiches, such as the "Bobbie®" and other specialty sandwiches were introduced. The formula was so successful that franchising was offered to family members and later non-family. Today, Capriotti's Sandwich Shops are located around the country carrying on the tradition begun in Delaware over 30 years ago.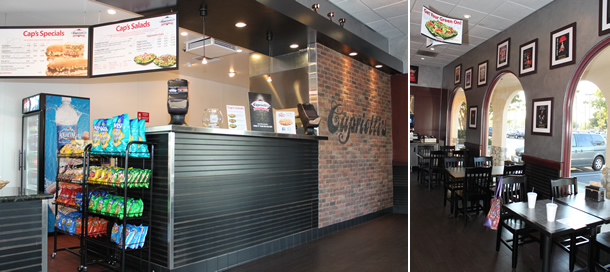 Their concept was to capture the hearts of "real turkey lovers," an idea that would separate Capriotti's Sandwich Shop from almost all of its competition. They wanted to roast whole fresh turkeys overnight, a concept that no other sandwich shop in the area offered. They began by cooking one turkey per night, but the demand grew to the point where they were cooking 10 to 12 turkeys per night. They served sandwiches made-to-order with fresh roasted pulled turkey, the best quality meats and cheeses, and fresh rolls and produce delivered daily.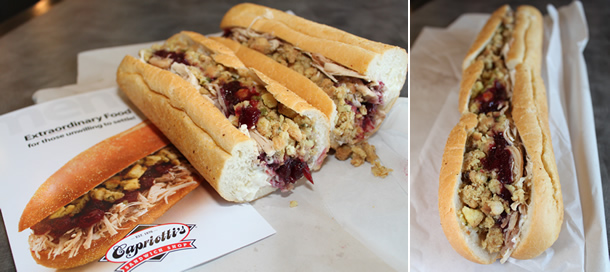 We ordered the famous "Bobbie®" sandwich (medium 12" for $8.29). It also comes in small 9" for $6.99 or large 20" for $12.99.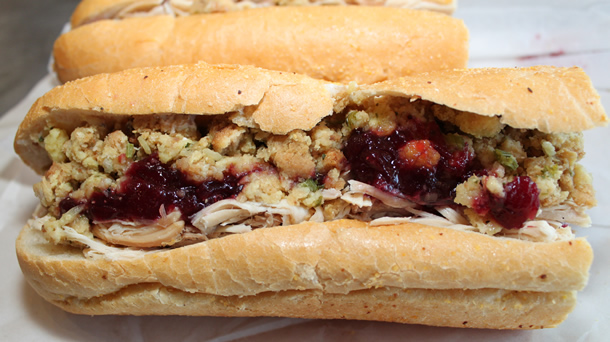 The sandwich was made to order and came with delicious homemade turkey, cranberry sauce, stuffing, mayo and served on a fresh roll. The rolls are baked fresh every morning from a secret recipe.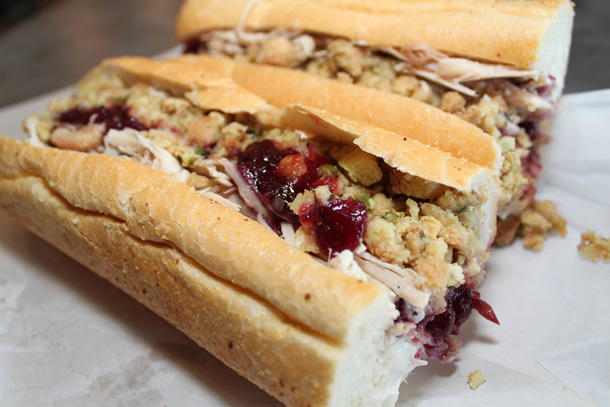 The Bobbie® is a nationally acclaimed best seller! And it's no wonder why. It was one of the best sandwiches we've had to date! The turkey was juicy, the stuffing flavorful and the cranberry on top put this sandwich over the top.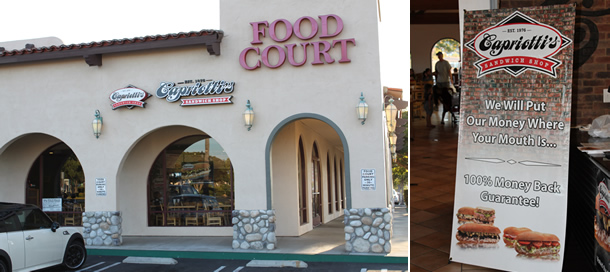 *** FOR 50% OFF CAPRIOTTI'S SANDWICH SHOP SAN MARCOS CA LOCATION CLICK HERE!!
The Bobbie® sandwich at Capriotti's Sandwich Shop is an absolute must try! While Delaware has some 17 locations, California only has 4 locations (two in Los Angeles and two in San Diego). We visited the Capriotti's Sandwich Shop in San Marcos and can't wait to go back!