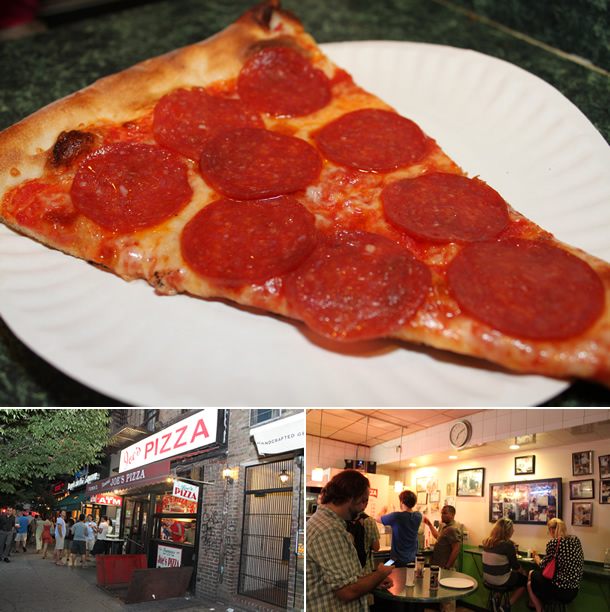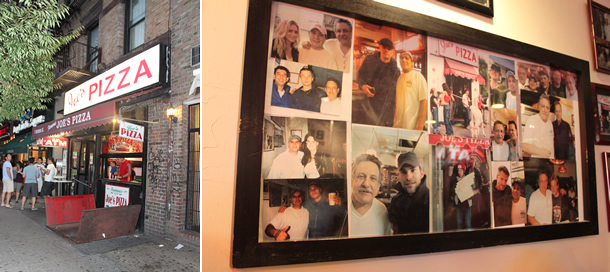 If you want to taste one of best pizza slices in New York, Joe's Pizza at 7 Carmine Street in Greenwich Village New York city is a must try. Joe's Pizza was founded by Pino "Joe" Pozzuoli in 1975 and has been offering the same classic New York slice of pizza ever since.

Joe's Pizza has numerous awards and media mentions. It has been featured in GQ® Magazine as one of the "Top 25 Pizzas in the World," rated best pizza in New York (1996) by New York Magazine®, featured on the "Live with Regis and Kelly" morning show, featured in the movie Spiderman 2, and has supportive quotes from celebrities such as Ben Affleck and Kevin Bacon among others.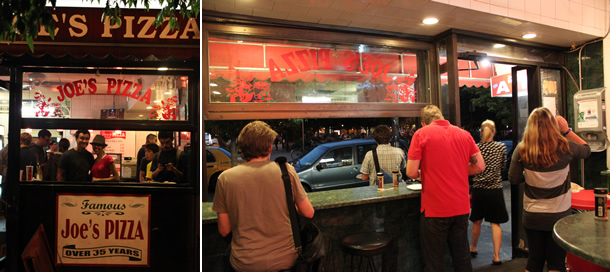 Joe's Pizza on Carmine Street is not just popular with the media but it is super popular with the local residents and visitors and tourists who get word of this hidden gem. During peak times crowds of people form lines out the door to get a quick bite to eat at Joe's Pizza after a night on the town in NYC.


The atmosphere at Joe's Pizza was fun, relaxed and had a hole-in-the-wall feel to it. The menu is simple and the staff sociable and visibly committed to excellence taking pride in each slice of pizza served. The inside was small with only a few small table areas for seating (which added to the hole-in-the-wall setting) and a pub table outside. Eating slices of pizza while standing up inside and outside seemed to be a common theme with the locals. Inside décor consisted mostly of framed pictures hung on the wall of numerous famous celebrities who have eaten there.


We ordered a slice of pepperoni pizza ($2.75) and a slice of cheese pizza ($3.50). The pizza slices we ordered were some of the best we've ever had.

The pepperoni slice was excellent! The pepperoni was flavorful and the cheese absolutely delicious. The authentic New York style thin crust had a perfect light crisp to it. The texture and taste of the crust was second-to-none.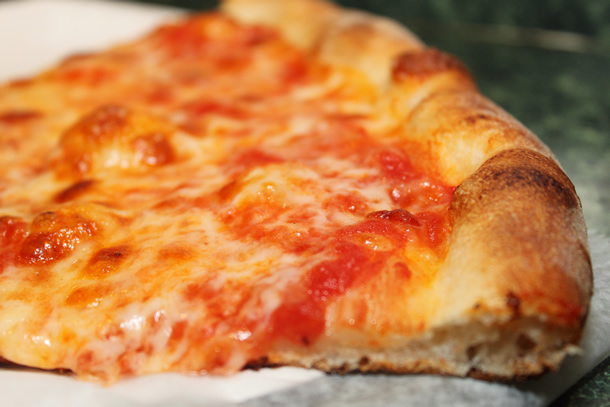 The cheese slice was equally as delicious. It was simple yet so delicious. Like the pepperoni slice, the crust was made and cooked to perfection with a light outside crisp that was amazing.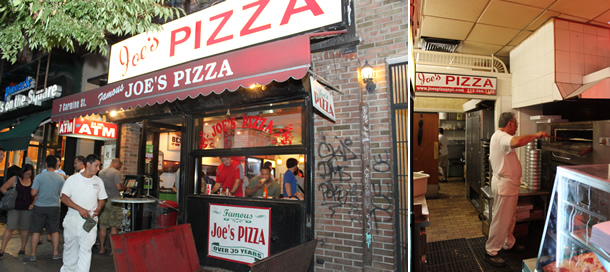 For one of the best and authentic New York style pizzas (whole pie or slice) in New York, Joe's Pizza on Carmine Street in Greenwich Village NYC is a must try. It's an experience that will not disappoint!