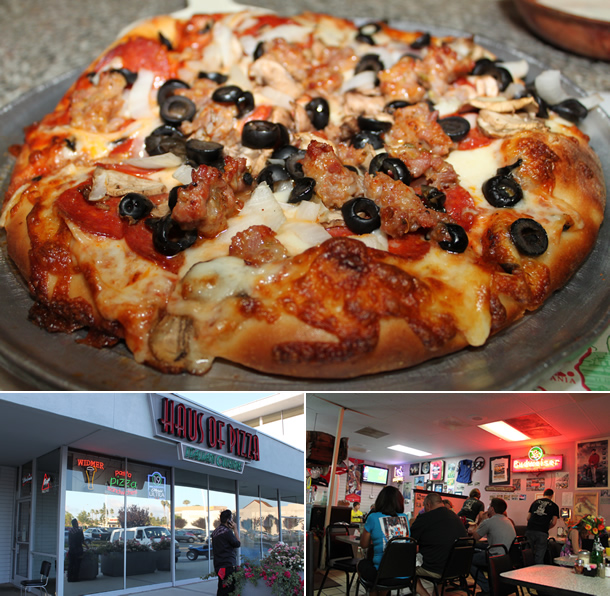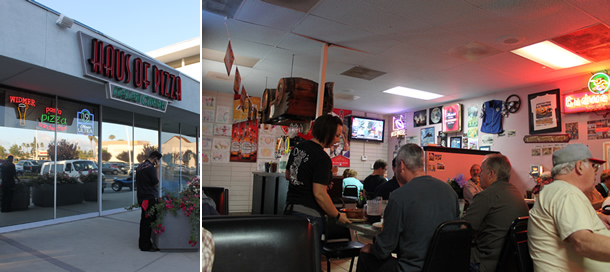 When we got wind a place called Doria's Original Haus of Pizza ("Doria's Haus of Pizza") in Costa Mesa was voted OC's No. 1 hole-in-the-wall restaurant (by an Orange County Register thread) we had to check it out. And we're so glad we did. The "Haus Special" pizza at Doria's Haus of Pizza was excellent!


Doria's Haus of Pizza is located in Costa Mesa on Harbor Boulevard between Elm Avenue and Adams Avenue. It was unassumingly located in a strip mall and had all the signs and makings of a thriving mom-and-pop-shop including location, atmosphere, décor, personable service and delicious house-made food!


We ordered a 10-inch "Haus Special" pizza ($9.45) and a side salad ($2.10). Our total bill came to $13.04. This was the perfect amount of food for the two of us to share.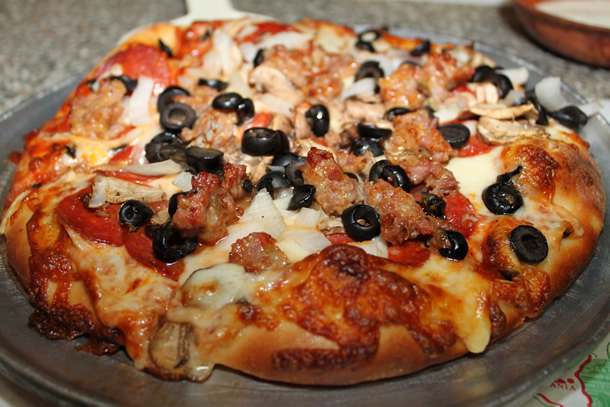 The "Haus Special" pizza was delicious! It came with pepperoni, mushroom, onion, olive and sausage and the pizza crust was delicious. The pizza dough is made fresh daily and the crust reflected it. The pizza crust was thick (it's not thin crust) yet managed to have that light crisp crunch that we love in New York style pizza crusts.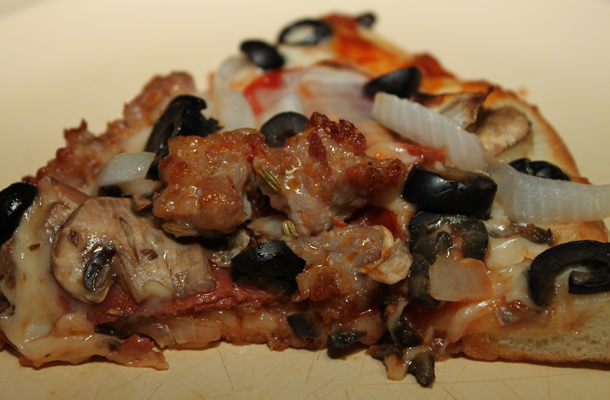 The toppings that came on the "Haus Special" pizza were also very fresh and made for an excellent combination. While we loved all the toppings our favorite was the sausage. This is not the ground up kind sprinkled all over the pizza – it is uneven chunks of real sausage with amazing flavor!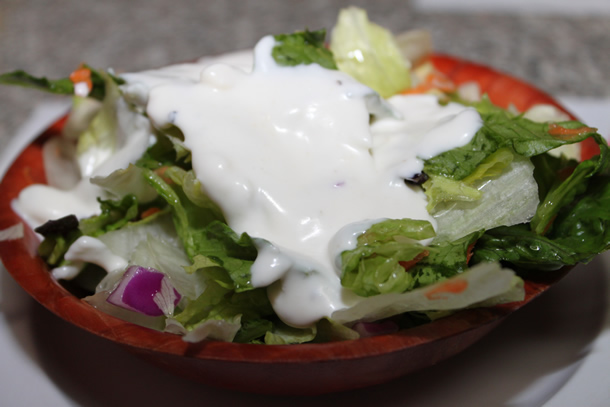 The side salad was a nice addition to our meal and went well with the pizza. The blue cheese dressing was very good. The salad was slightly watery but probably because it was washed before served (which emphasized the freshness and cleanliness of the place). It was a good salad (we'd order it again) especially for the price $2.10.


Overall, we really enjoyed our experience at Doria's Original Haus of Pizza in Costa Mesa. The establishment had great service, a fun hole-in-the-wall ambiance and excellent food. If you're in the Orange County area looking for a great family Italian restaurant we highly recommend Doria's Haus of Pizza. You won't be disappointed!