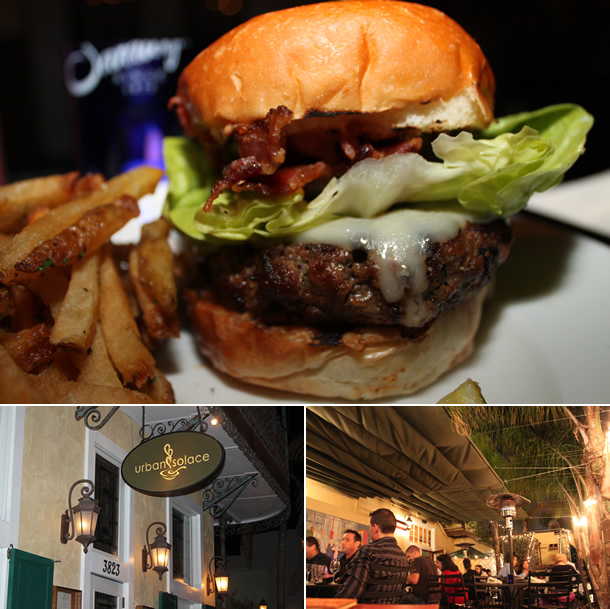 We heard great things about the Niman Ranch House Burger at a place in North Park called Urban Solace. With excellent reviews and some press to back up all the hype we decided it was time for us to try this place out. And we're so glad we did. Urban Solace had a fun atmosphere, cool ambiance and The Niman Ranch House Burger was one of the tastiest burgers in San Diego we've had!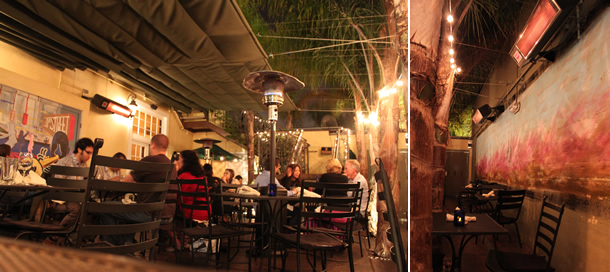 Urban Solace is located on 30th Street (between North Park Way and University Avenue) in the North Park area in San Diego neighboring Hillcrest, South Park and University Heights, and just north of Downtown San Diego and Balboa Park. Urban Solace had an eloquent modern design with a rustic touch to it. The atmosphere was fun and relaxed with a romantic feel to it – The lighting was the dim and there were candles at each table. The inside had bar area sectioned off from a small area for sit down seating. There was additional seating outside in an open and heated patio area.


Urban Solace has a unique menu featuring New American Comfort Food with a large selection of West Coast wines and handcrafted beers. They are committed to using the best products available, meats are all naturally produced (hormone and antibiotic free) and organic veggies come from local farms. Urban Solace hand makes all of their flavored syrups for their cocktail list and their wine list has a large selection of sustainable, organic or bio-dynamic West Coast produced wines.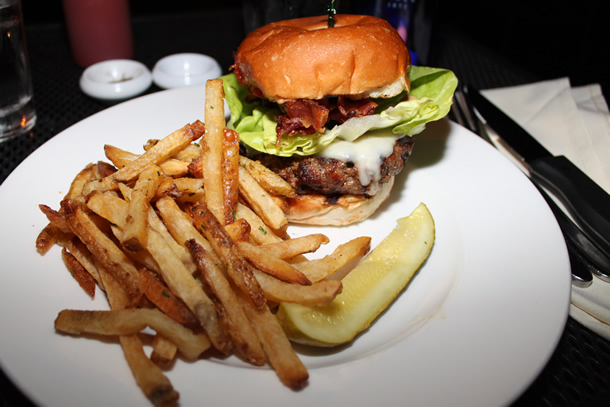 We ordered a Niman Ranch House Burger ($9.75) and it was excellent. It came with a side of Kennebec French Fries and a pickle slice. Our total bill with tax (and after adding bacon $2) was $12.78.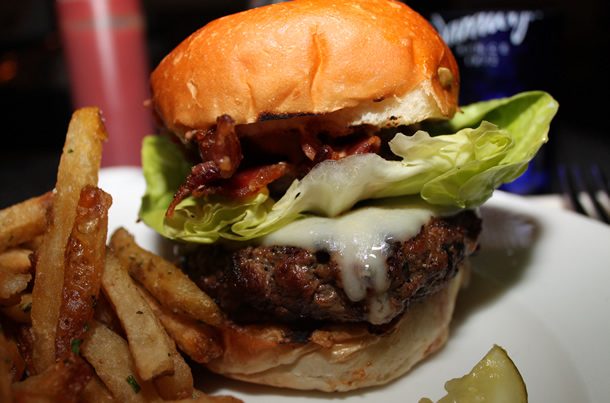 The Niman Ranch House Burger came with Niman Ranch chuck, aged cheddar, smoked tomato jam, house sauce and Bibb lettuce. We added bacon to the burger on the recommendation of Chef Matt Gordon who came out to give us the low-down on their signature burger.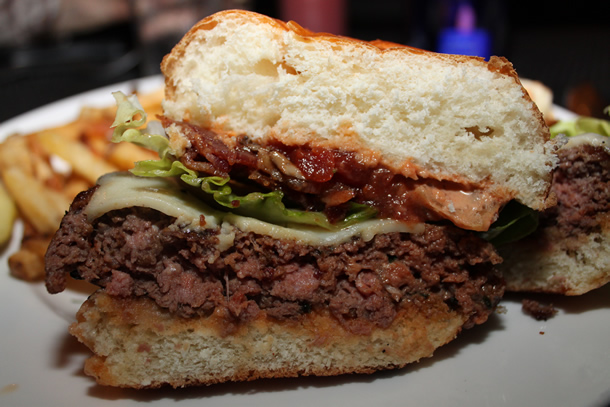 The house sauce was tasty and the smoked tomato jam added a yummy slight sweetness to the burger. The flavorful crisp bacon also added to the deliciousness of the burger. The Niman Ranch chuck was tender, juicy and cooked to perfection. This was one of the best burgers in San Diego we've had to date.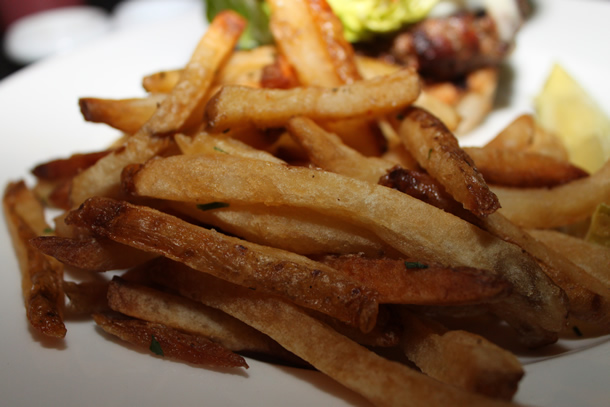 The Niman Ranch Burger came with Kennebec French Fries. The fries had some potato skin left on it (emphasizing its freshness) and were lightly salted and seasoned, crisp on the outside and very good. The fries were a great addition and went well with the delicious burger.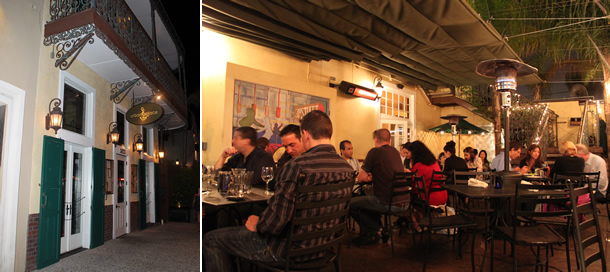 Overall, we enjoyed our experience at Urban Solace. We loved the fun, romantic yet relaxed ambiance, the outdoor heated patio area and the Niman Ranch Burger. If you're looking for New American Comfort Food with a great ambiance in the North Park neighborhood Urban Solace would be an excellent choice!