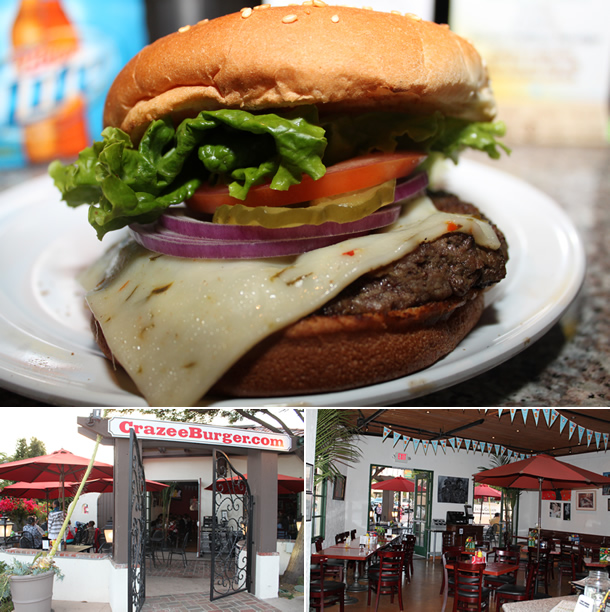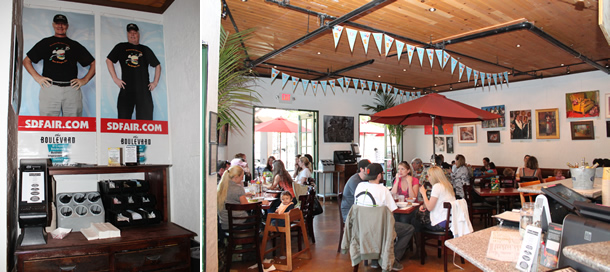 Tioli's Crazee Burger ("Crazee Burger") in San Diego has gained quite a bit of attention from the media including coverage by local news channels such as CBS News and KUSI News and even a visit from Guy Fieri from the Food Network Channel. With so much press coverage and plenty of positive reviews to back up all the hype we had to check these crazy burgers out. And we're glad we did!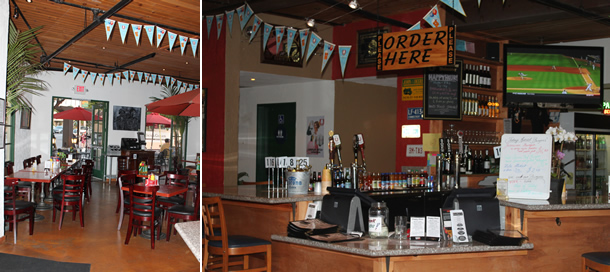 Crazee Burger has two locations, one in the North Park neighborhood in San Diego and the newest location in Old Town in San Diego. We visited the Old Town San Diego location located on San Diego Avenue between Arista Street and Linwood Street (using a $20 of food for $10 Living Social Deal we purchased). Crazee Burger is a new concept that combines an old American tradition with a European bistro atmosphere. Crazee Burger had a fun and upbeat setting and fast and friendly service.


When we visited it was pretty busy so we took the first available seats at the bar. We weren't super hungry when we arrived as we had just spent the day tasting food at the Taste of Gaslamp. But that didn't hold us back from wanting to try one of these crazy burgers (there are over 30 burgers on the menu). So we ordered a Cheese Burger ($5.49 – #04 on the menu), the Big Bird Ostrich Burger ($13.49 — #34 on the menu) and a side of Sweet Potato Fries ($2.99). We shared the burgers and sweet potato fries and it was the right amount for the two of us.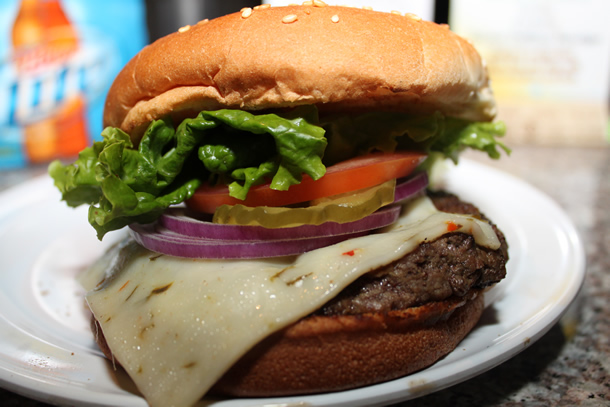 The Cheese Burger came with lettuce, tomato, red onions, pickles, cheese (we chose Pepper Jack) and it was served on a lightly toasted sesame bun. The Cheese Burger was reasonably priced and a good burger for the price. If you go during happy hour (there are several specials) you can get an Angus burger and beer for $5.49.

The Big Bird burger came with ground Ostrich, lettuce, tomato, red onions, pickles, lemon chive cream sauce and was also served on a lightly toasted sesame bun. The Ostrich burger was tasty and probably the most exotic burger we've ever had. It was tender (even though it is apparently leaner than ground beef and even turkey) and didn't have a gamey flavor (which we prefer). The lemon chive cream sauce gave it nice flavor too. The burger wasn't cheap at $13.49 but it was really good and definitely worth trying.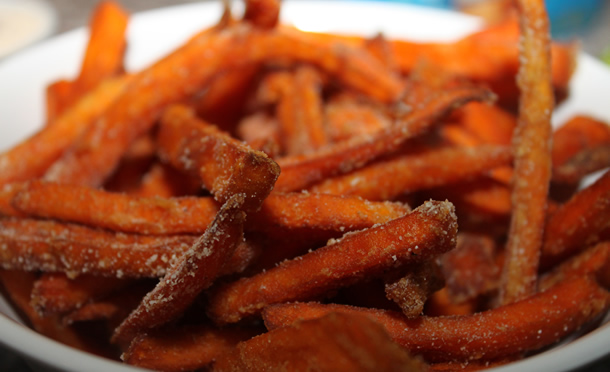 The sweet potato fries were also good. The sweet potato fries came lightly salted and also had some grated parmesan cheese mixed into it. The fries had great flavor and had a nice crisp on the outside.


Overall, we enjoyed our experience at Crazee Burger in Old Town San Diego. We liked the fun European bistro atmosphere, friendly service and the exotic Ostrich burger was better than we expected (and apparently healthier too). I mean how often do you get a chance to order a burger made from Ostrich, Gator, Kangaroo, Wild Boar, Antelope or Venison? If you're taste buds are craving something wild Tioli's Crazee Burger is worth a visit. You won't be disappointed.