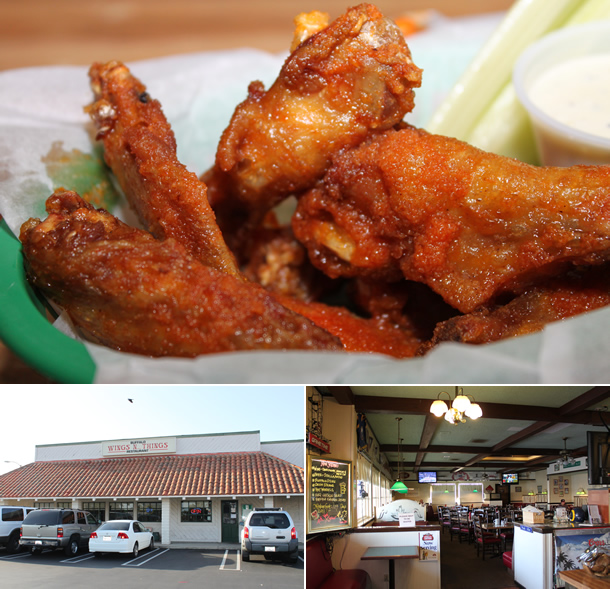 While searching for the best wings in Orange County we came across an unassuming place (that has served wings for over two decades) in Huntington Beach called Buffalo Wings 'N Things Restaurant (Wings 'N Things). Many reviews had Wings 'N Things as a favorite place in Orange County for original buffalo style chicken wings so we had to try this place out.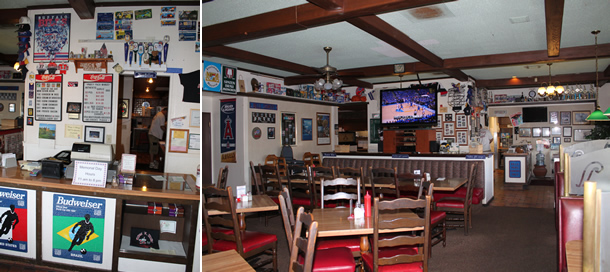 Wings 'N Things is located in Huntington Beach on Beach Boulevard just North of Ellis Avenue and a block or so away from the popular 5 Points Plaza shopping center. The atmosphere was a casual, not too loud, sit-down style restaurant with a family friendly environment. The inside is not fancy but had a cozy mom-and-pop feel to it. There was a lot of sports décor throughout and three flat screen TV's inside for watching sports.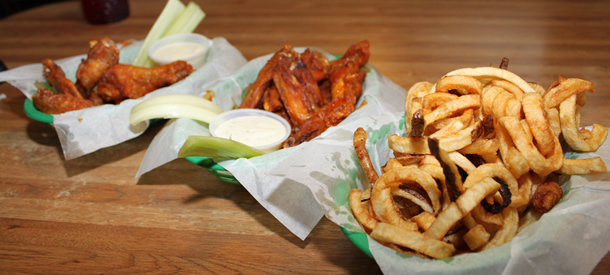 We ordered a large order (16 wings) of authentic buffalo wings ($10.95) and a regular order of curly cue fries ($2.25). We also tried some of the garlic flavored wings. Our total bill was $14.68.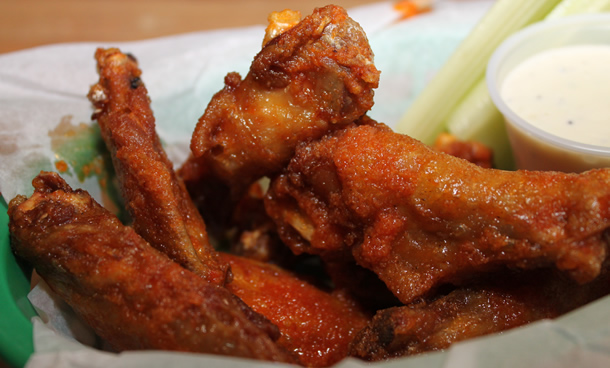 The authentic buffalo wings we ordered had a delicious flavor with an adequate amount of meat on each wing. The garlic wings were equally as tasty. The wings came with a side of ranch or blue cheese dressing (we chose blue cheese which was very good). The authentic wings and the garlic wings were covered in some tasty sauces (even though it was slightly greasy it was very good). The wings were crispy on the outside (we like our wings with a crisp outside) and the medium hotness was perfect and not very hot at all (which is fine for us since we prefer the mild to medium hot wings).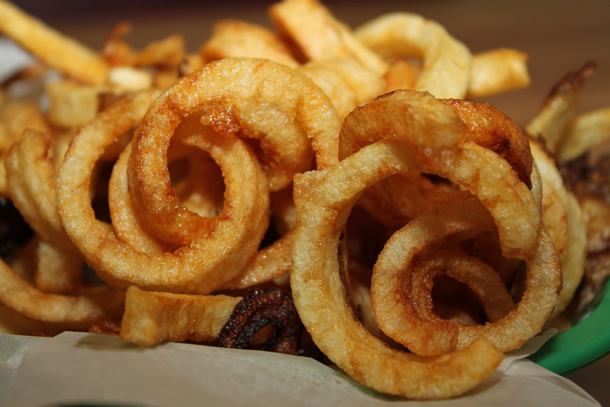 The curly cue fries were pretty good. We were told the fries were best hot and eaten right away at the restaurant. The consistency was a little softer than we prefer and there wasn't a lot of flavor. However, adding a little salt really made a difference.


Overall we were pleased with our Wings 'N Things experience. The wings were delicious. The fries were pretty good. The atmosphere was cozy and relaxed. The price was just ok for the amount of meat you get on each of the wings but the taste and crispy outside texture really made up for it. If you're looking for some tasty wings in Orange County, Wings 'N Things is definitely a place you'll want to try!