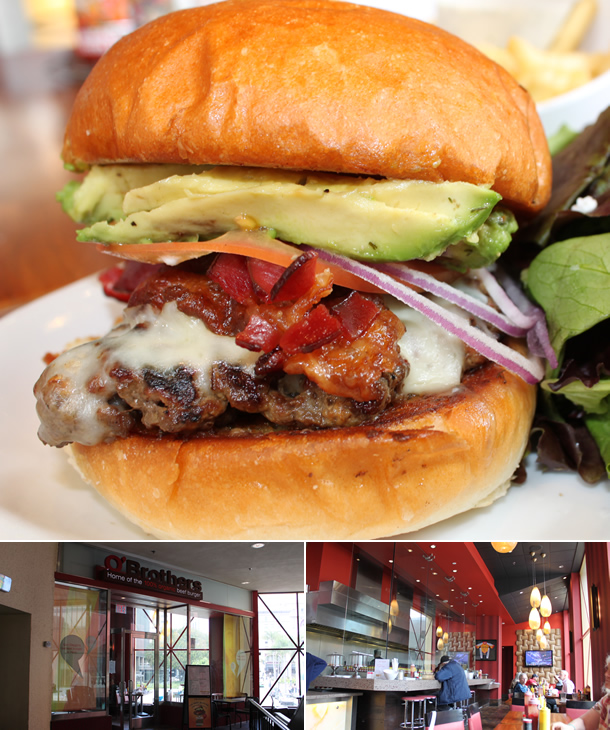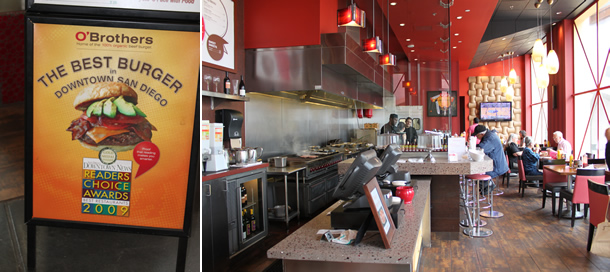 O'Brothers ("Home of the 100% organic beef burger") upscale burger joint caught our attention with many great reviews and its unique and fun location in Horton Plaza in the Gaslamp District. O'Brothers is located on the second floor of the Horton Plaza mall (not in the food court section) with parking conveniently available in the mall parking structure nearby. Parking vouchers can be validated at the mall and will be free as long as you don't go over maximum number of free hours specified.


O'Brothers had a minimalist and modern design to it with plenty of recessed lighting to add to the look-and-feel. Seating consisted of several tables and chairs inside with a barstool seating section facing an open grill where you could watch the cook make your food through a tall glass window. There was also a flat screen TV inside for watching sports.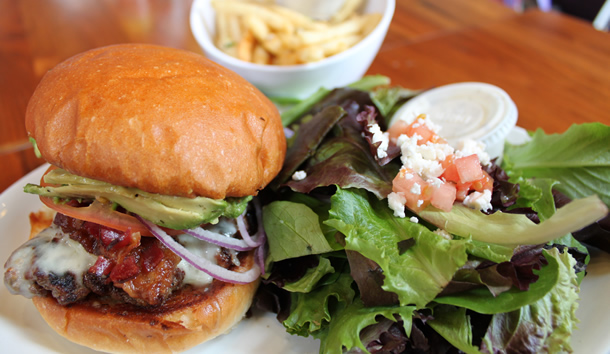 The burgers came with a small organic side salad. We were told the salad could be substituted for fries, sweet potato fries or onion rings for "slightly more money." However, that didn't make sense to us since the salad came with the burger and the "slightly more money" was the same price as adding the side (hmm). So we ordered The Big O' Burger ($8.50) which came with an organic salad and added a side of fries ($1.50). Our total bill was $10.88.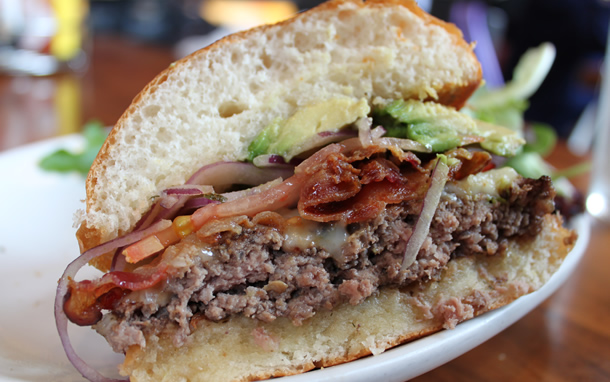 The Big O' Burger came with cheese, bacon, avocado, tomato and purple onions and was served on a toasted bun. All burgers are cooked medium and are made from humanely treated (with no antibiotics or hormones) grass fed beef. The bacon was tasty (very little fat which was nice), avocado fresh (as well as veggies) and the burger was juicy and delicious. The Big O' Burger was served picture perfect and it tasted just as good as it looked!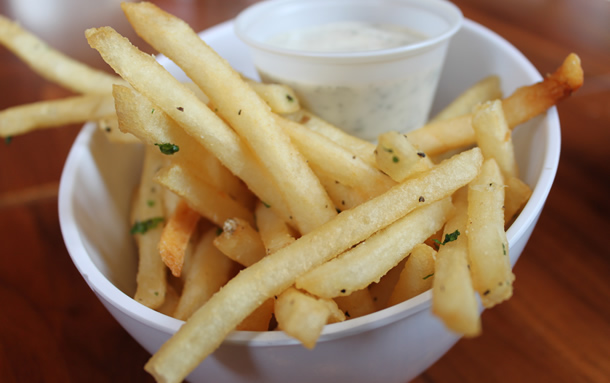 The side of fries was served in a bowl and were lightly salted and lightly seasoned. The fries were thin, tasty and had a light crisp on the outside and tasted good with the burger.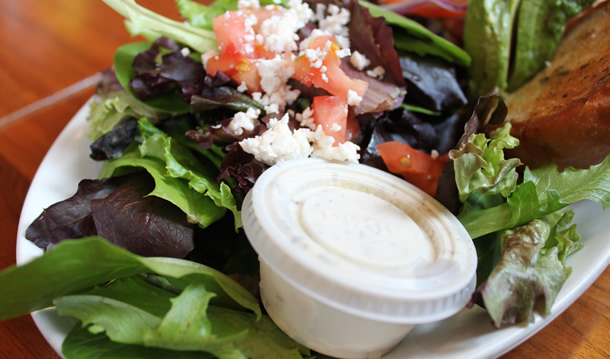 The organic side salad that came with the burger was also good. It was a nice healthy addition to our meal. The organic salad came with an Organic spring mix topped with tomatoes and feta cheese with ranch or vinaigrette dressing (we asked for ranch on the side).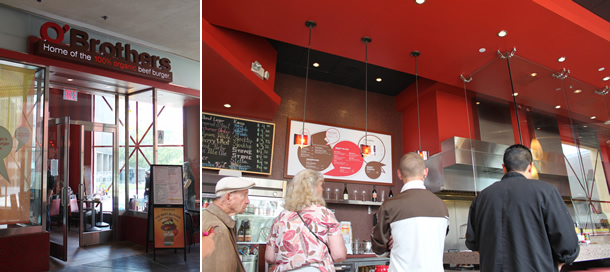 Overall we were very pleased with our O'Brothers experience. The 100% organic grass fed beef burger was delicious as well as the fries and organic salad. Located in the Horton Plaza mall, O'Brothers would be an excellent food choice (tastier and healthier than most food court options) to include with a fun day of shopping!