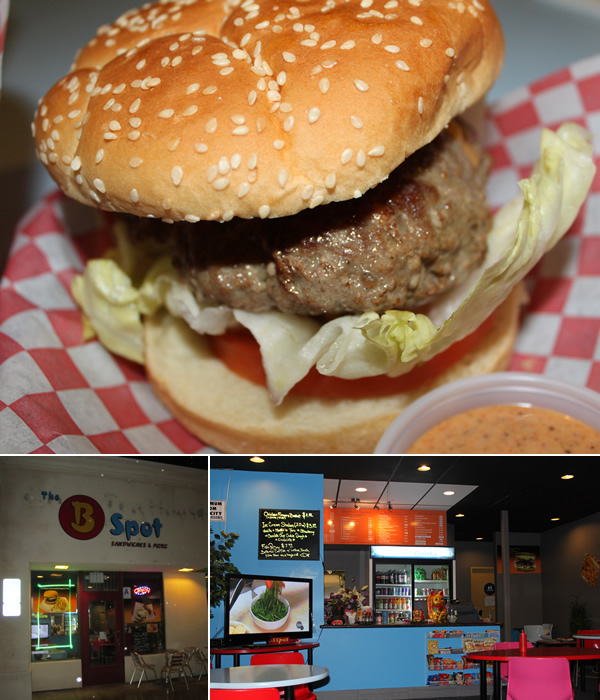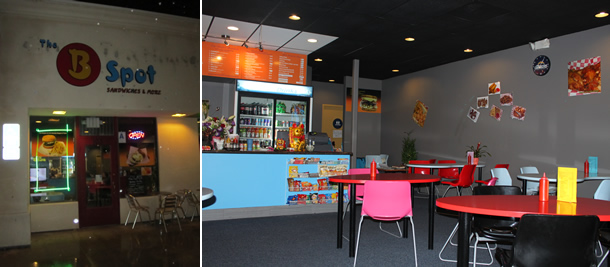 With plenty of glowing reviews The B Spot (in Kearny Mesa) caught our eye and we wanted to see if this place lived up to the hype. The B Spot was tucked inside a strip mall (off Convoy Street) near several Asian restaurants. We actually got a little lost (even with a GPS) trying to find this place as the strip mall location with Asian food places didn't seem to be the likely location (but after circling a couple times we did eventually find it). Parking was a big challenge for us as there was very limited parking in the small strip mall (we waited about 20 minutes for someone to leave so we could take their spot).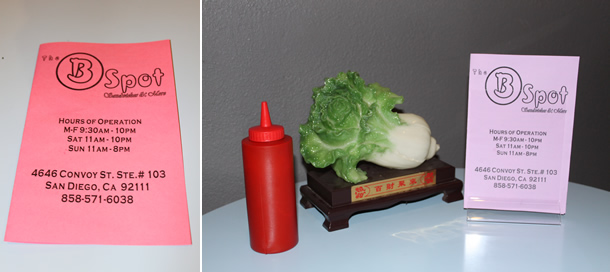 Inside there are a few tables for seating and a TV for entertainment. I must mention it was raining slightly when we visited The B Spot so the outside picture was not the best, sorry! Upon arriving we were greeted by a worker and the owner. The workers and owner are super-friendly and we could sense a pride of ownership as well as a strong desire to make their customers happy.


We ordered a OG Quick Burger ($4.99) and a basket of French fries ($1.99). Our total bill was ($7.59). The OG Quick Burger was served on a sesame bun and came stuffed with cheddar cheese and topped with lettuce, tomato and onions. The burger also came with a Cajun sauce which we asked to have on the side.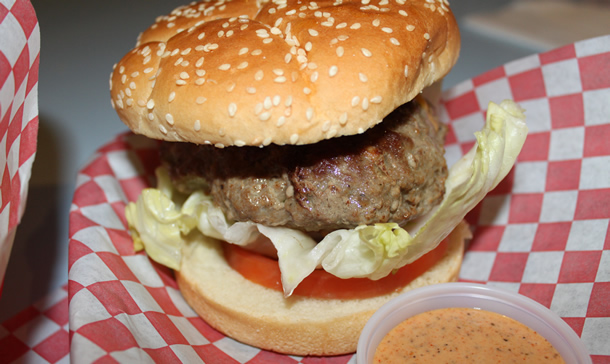 The burger itself was a pretty good size (½ lb. we are guessing). The owner mentioned to us the burger was cooked through a combination of being steamed and grilled. While the burger was indeed juicy and tasty we weren't super crazy about the way it was cooked (it reminded us of the times we cooked a burger at home on the stove in a pan with a lid on it because we didn't want to grill). I guess we just prefer our burgers grilled, charbroiled or something of the sort.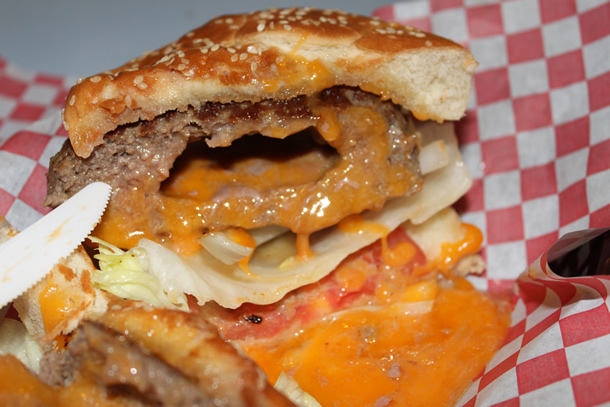 The cheddar cheese was also tasty but had a pretty strong taste (which could be a plus or minus depending on if you like cheddar cheese). The burger also had a distinct flavor as well (one reviewer attributed this unique flavor to cumin seasoning, which we did not confirm). The Cajun sauce was pretty good but we preferred the burger without it. Overall, the burger was a good size for the price and in our opinion pretty good. It's not the best burger we've had but for the price of under $5 it's a much bigger and better quality burger than a fast-food burger.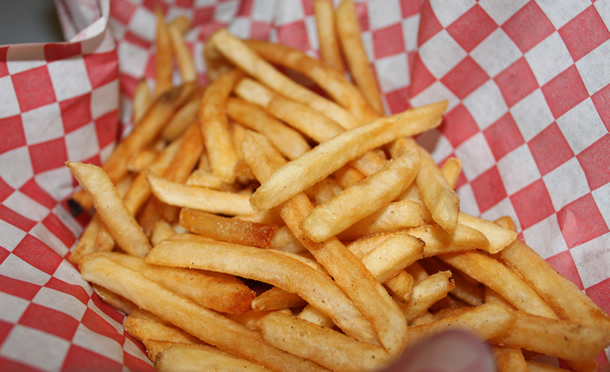 The basket of fries had plenty of fries for us to share (in fact we took some home). The fries had a unique seasoning which tasted really good on the fries.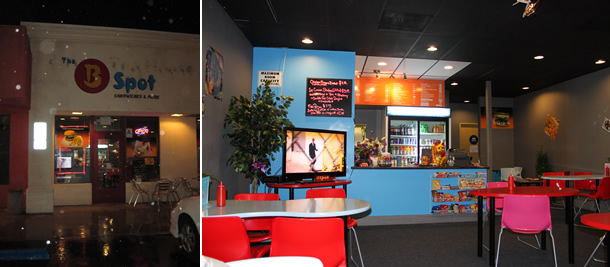 If you're in the area (Convoy Street off Kearny Mesa) The B Spot is worth a try. The burgers are uniquely cooked with a distinct flavor and the owner and service was outstanding. The parking can be a challenge but once inside you can sit down, relax, and enjoy the mom-and-pop and hole-in-the-wall burger joint experience The B Spot offers with their very friendly customer service (and by being able to chat with the owner and provide feedback).