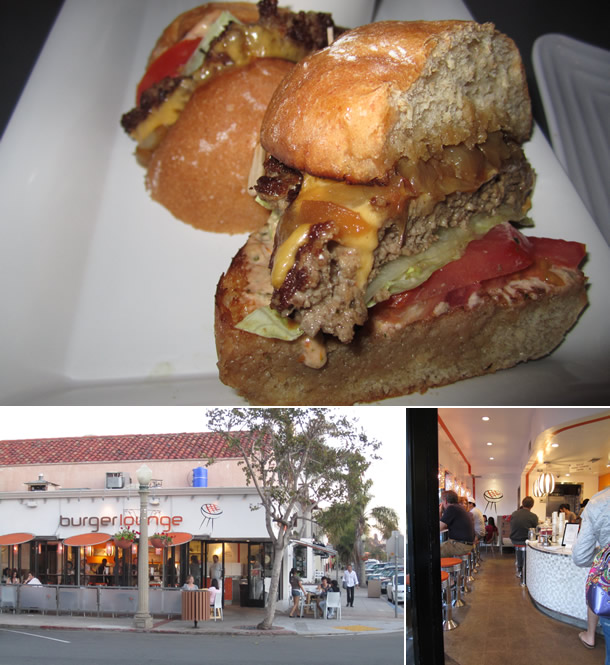 With four locations throughout San Diego County and a 4 out of 5 star rating out of over 330 Yelp reviews total (La Jolla location) we had to try this grass-fed "premium burger" joint out. Located in downtown La Jolla just blocks from the beach (no ocean view however), the Burger Lounge had an open, casual and relaxed atmosphere with very modern décor and nice lighting. We visited on a Thursday evening and it was pretty active.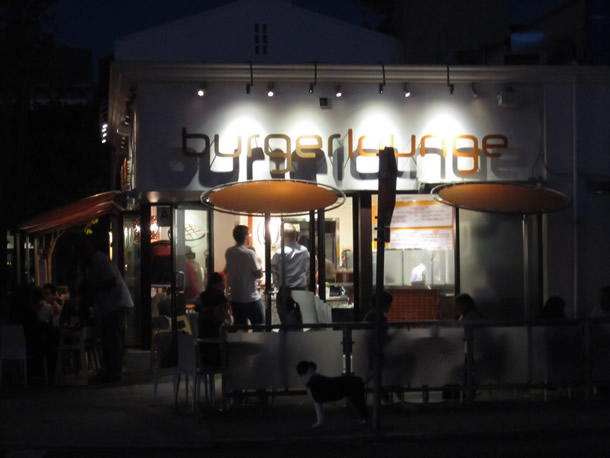 The Grilled Lounge Burger ($7.95) with grass-fed beef was definitely tasty and premium in quality but a little on the pricey side for what you get. The size of the burger was decent and probably a stretch to share with someone unless you just wanted a light-bite to eat! We shared the Grilled Lounge Burger which came with lettuce, tomato, house-made 1000 island, grilled onion and American cheese. The "house-made 1000 island dressing" that came on the burger tasted surprisingly similar to In-N-Out's dressing. We'd recommend ordering the 1000 island dressing on the side so the tasty beef is not too overpowered by the sauce. The burger came on a healthy-wheat Lounge Bun which was excellent.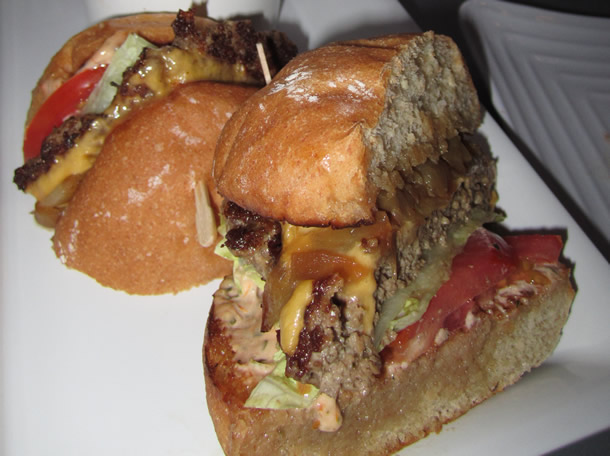 We also ordered ½ and ½ onion rings and fresh cut fries ($4.95). The ½ and ½ onion rings and fries were served in a container and visibly lightly seasoned – but we really couldn't taste the seasoning. The fries and onion rings were good (however we've had better) and the portions were just mediocre (the ½ and ½ did not have a lot of onion rings – mostly fries).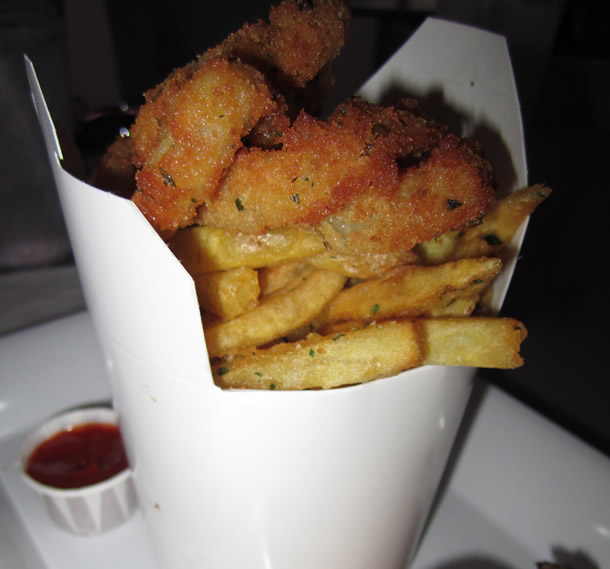 The friendly cashier told us the shakes ($4.95) at the Burger Lounge were really good – So we had to try one! We ordered a vanilla shake – they only have chocolate or vanilla. The vanilla shake was pretty good although Hodad's, The Counter and Neighborhood shakes are much better. The vanilla shake came topped with Whipped Cream and the consistency was somewhat thin (easy to suck through a straw though). Because of the thin consistency it would be good to drink it right away or it will thin out and not be as cold. Surprisingly the Vanilla Shake actually tasted very similar to that of McDonald's. We love McDonald's shakes but we'd prefer a thicker shake at an upscale burger joint (like the shakes at Neighborhood or The Counter).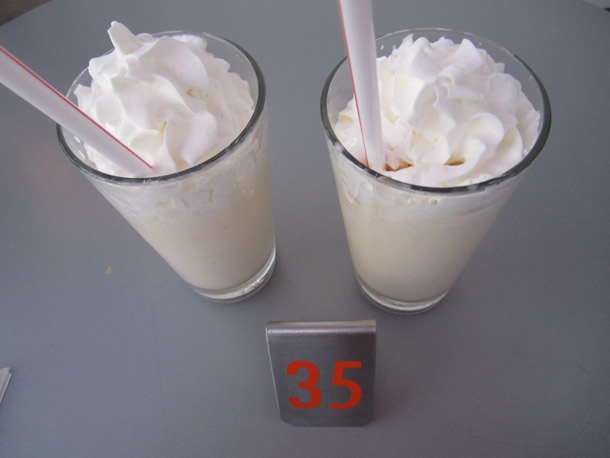 We split our meal at the Burger Lounge (burger, fries and onion rings and shake) and we ate everything up. Our total bill was $19.41. Realistically, you'd probably want to order your own burger at the Burger Lounge which would add another $7.95 to the bill. It's easy to see how a bill for two at the Burger Lounge could easily run $20-$30 (if not more). At Hodad's, splitting the Single Bacon Cheeseburger (more than enough for the two of use) with fries and a shake (which were better in our opinion and more than enough for two) our bill was just $13.49 – For the same amount of food you'd have to spend at least $20-$30 at the Burger Lounge. Overall we really did enjoy the experience at the Burger Lounge and it does make for a nice date and the La Jolla location is hard to beat. However, The Burger Lounge is a bit on the pricey side for what you get and despite its beautiful location, fun atmosphere with modern décor it's not a place we'd visit very often simply due to the price (and other burger joint options that offer equal or better food for less).