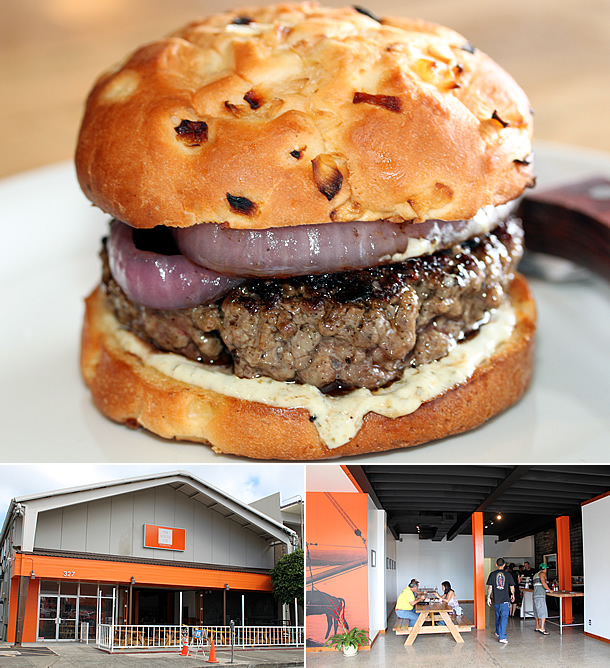 The Whole Ox Deli is the only deli in Hawaii featuring local meats procured from farms and ranches across the state. Whole Ox Deli serves delicious comfort food with magnificent flavors and prime cuts of meat. The Whole Ox's 28-day dry aged burger was the perfect example of just how good their prime cuts are – It was one of the best tasting burgers we've ever had!


The Whole Ox Deli is located on Keawe Street in the Kaka'ako neighborhood in Honolulu Hawaii. The restaurant had a fun and open and inviting atmosphere.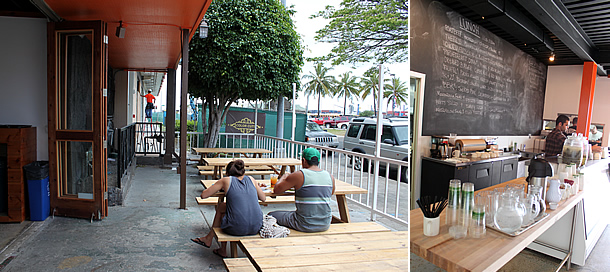 There were picnic benches inside and outside with huge doors opened in front emphasizing the open concept. There was also a deli counter featuring fresh meats and a huge chalkboard covered wall behind it featuring the breakfast and lunch menu for the day.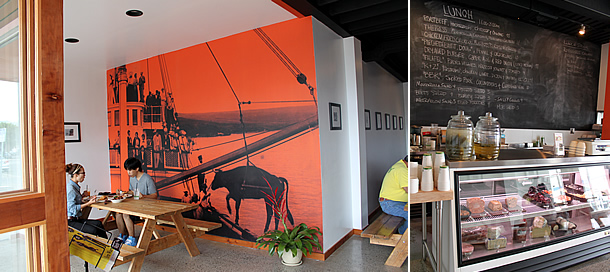 The Whole Ox Deli is only open for breakfast and lunch (Mon-Sat 7am-3pm) and they don't take reservations. The line is often long but it's worth the wait.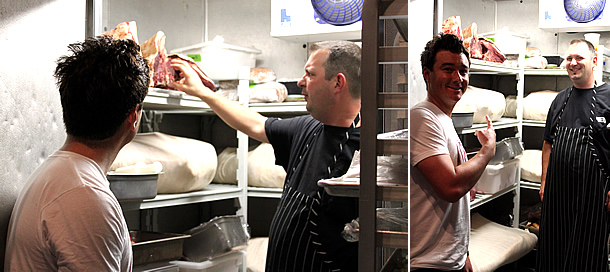 The Whole Ox Deli Chef, Robert P. McGee, builds intense flavors into his dishes using his classic French culinary training, access to local ingredients and his relationship with small local farmers.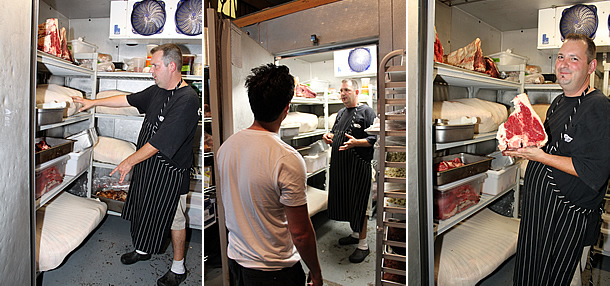 At the heart of his cuisine is his use of old world style cooking and methods of brining and curing deli style meat


We ordered the 28-day dry-aged burger, roast beef sandwich and falafel.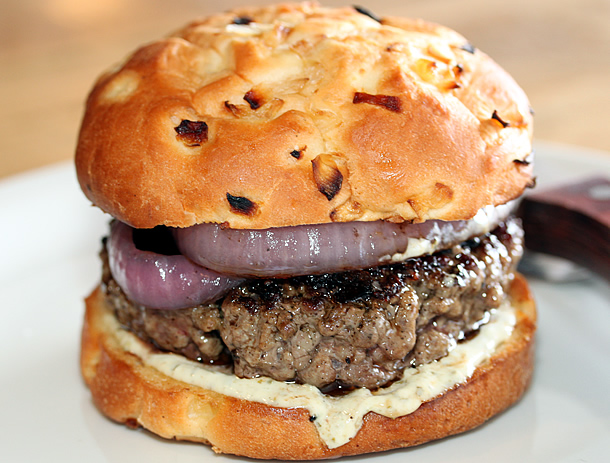 The dry-aged burger was amazing and one of the best burgers we've ever had. It tasted like a rib-eye!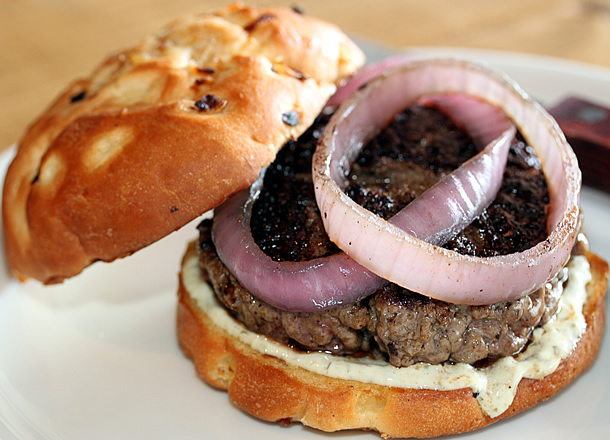 It came with a flavorful 28-day dry aged beef burger, caper aioli and red onions (served medium). The burger is made from full-front chuck still on the bone from Andrade Ranch on Kauai.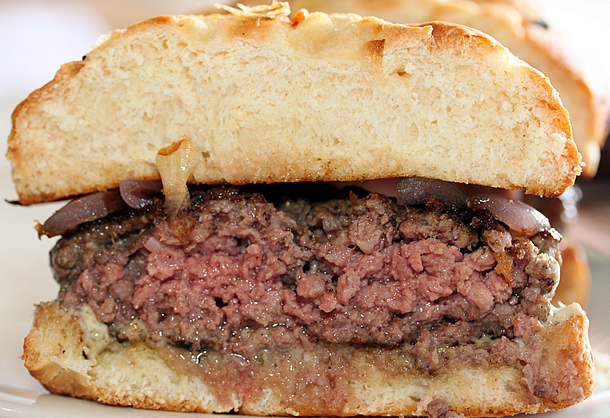 The beef is aged for two weeks before arriving at the deli, then aged for another two before the meat is taken off the bone and ground twice, the last time just before lunch.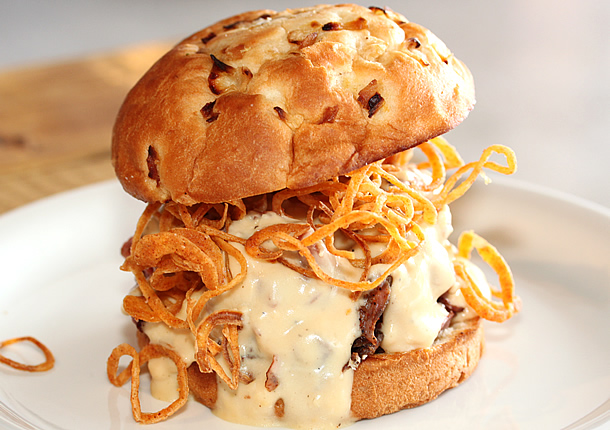 The roast beef sandwich was excellent. It came with horseradish, Cabot 2-year cheddar fondue and onions and served on a delectable onion bun.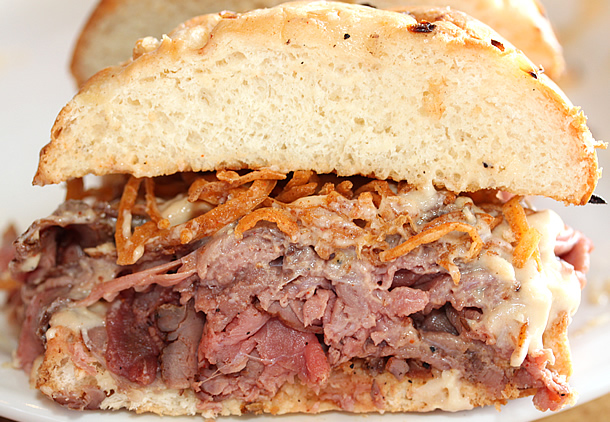 The roast beef was fresh cut and thinly sliced and had an amazing flavor that balanced perfectly with the horseradish, cheddar and crispy onions.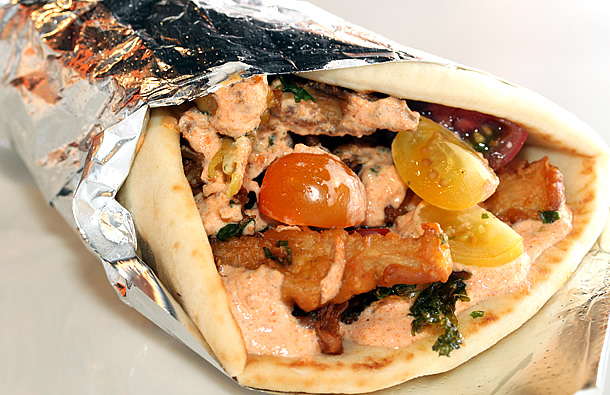 The falafel was also delicious. It came with pakora veggies, hamakoa mushroom, ma'o farm baby kale, harrisa yogurt and tomato. The veggies were farm fresh and blended with the harrisa yogurt was bursting with flavor.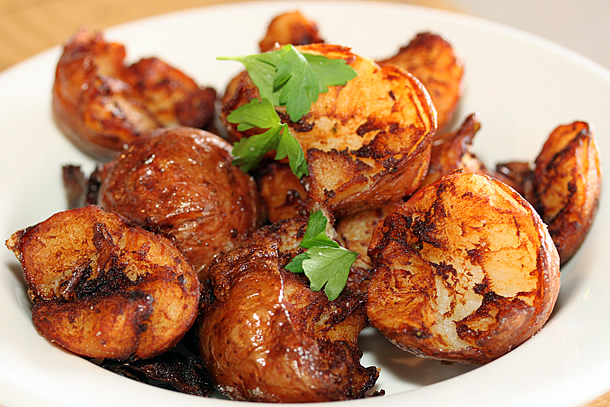 The side of fried red potatoes was delicious. The red potatoes were cooked perfectly, crisp and golden brown on the outside and warm and moist on the inside.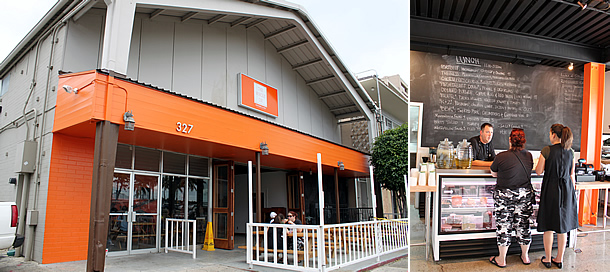 For amazing comfort food where only locally grown beef is used, The Whole Ox Deli in the Kaka'ako neighborhood in Honolulu is a must try. The open atmosphere is awesome and their 28-dry aged burger is among the best burgers we've ever had!