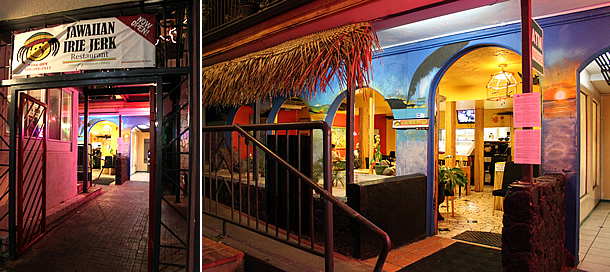 Executive Chef Cassie's Jawaiian Irie Jerk restaurant opened in August 2011 bringing some of the most authentic flavors of Jamaica to the island of Hawaii. It is a hidden gem unassumingly positioned in a center full of restaurants and shops behind the row of Waialae restaurants and across from Kaimuki Park. Despite its tucked away location, publicity is no stranger – The establishment has been featured in local media outlets and also on the Food Network's "Diners, Drive-Ins and Dives" hosted by Guy Fieri.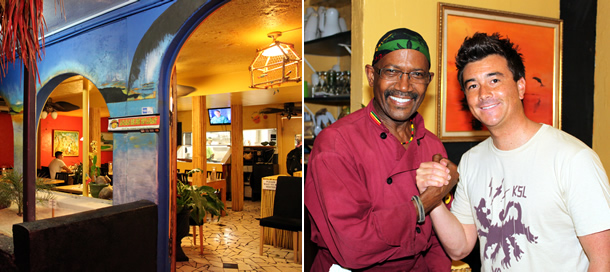 Jawaiian Irie Jerk is a casual Jamaican restaurant with a cool Caribbean vibe to it. Throughout were warm colors, ocean and island touches, and paintings by Chef Cassie who is not only a gifted chef but an artist as well. We had the opportunity to spend some time chatting with Chef Cassie. He was super-friendly, hospitable and one of the nicest restaurant owners we've met.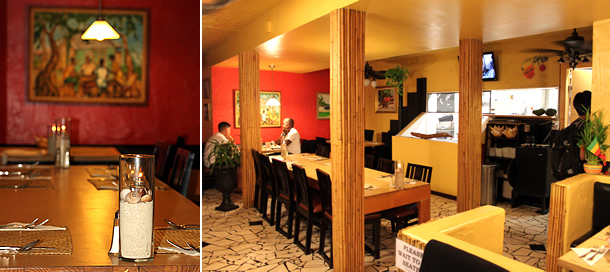 Chef Cassie was taught authentic Jamaican country cooking by his Grandma in Jamaica at an early age. After graduating from culinary school Cassie launched into the restaurant industry. After many years at some very exclusive restaurants in Miami Florida (such as the Forge and the Westin Diplomat), Chef Cassie decided it was time to venture out on his own. After successfully opening two restaurants in Miami, Chef Cassie decided to bring his formal training combined with the understanding of traditional and very healthy Jamaican cuisine to Hawaii.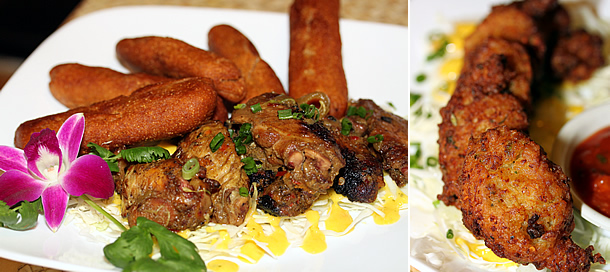 We ordered the spicy jerk wings ($7.95) which are one of the most popular items on the menu along with festival dumplings and beer battered conch fritters.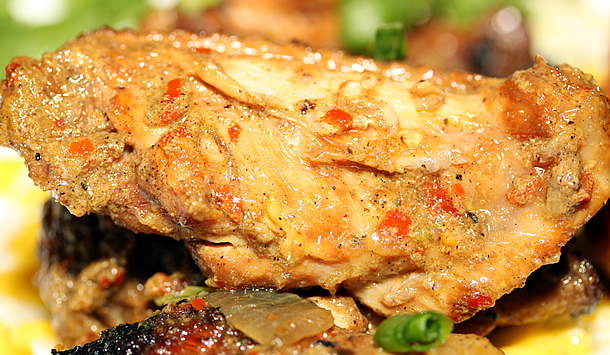 The spicy jerk wings were unique and incredibly delicious.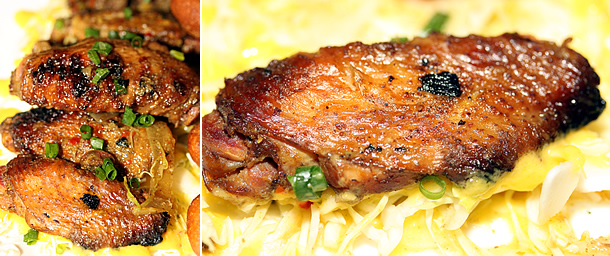 The wings had excellent flavor from being marinated overnight in Jamaican Jerk spices and then cooked on the grill. The heat was just right and complimented the flavors.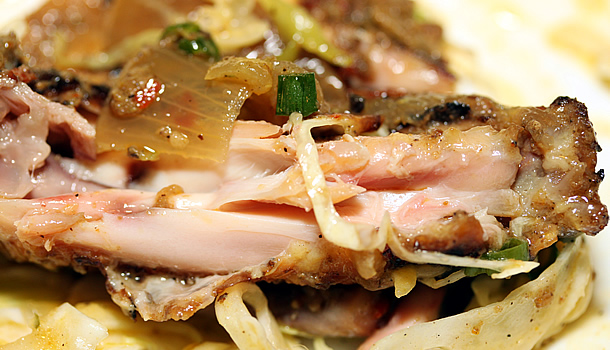 And the meat was so tender it fell right off the bone!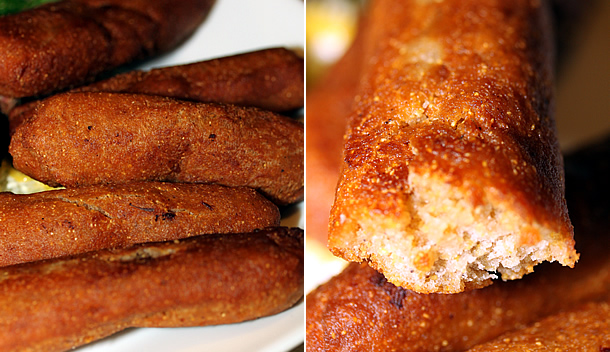 The festival dumplings were also delicious.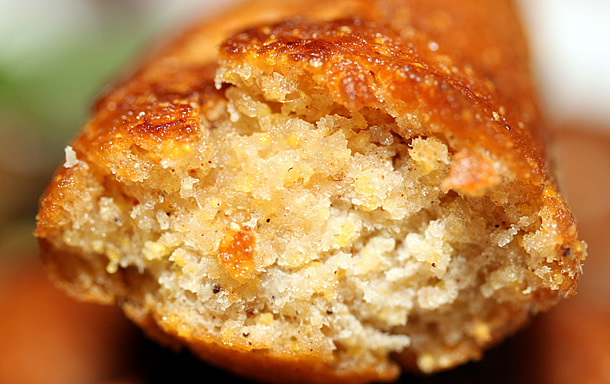 The semi-sweetened dumplings are made from unbleached flour, cornmeal, spices, and then fried leaving a delectable crisp texture on the outside and a soft texture inside.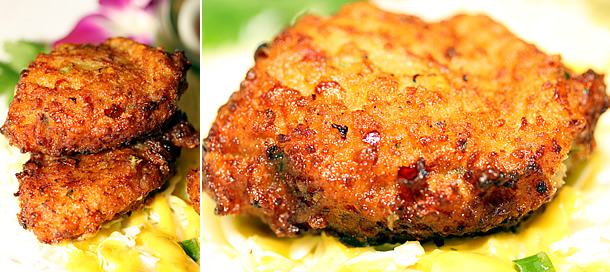 The beer battered conch fritters were AMAZING and a wonderful treat for us.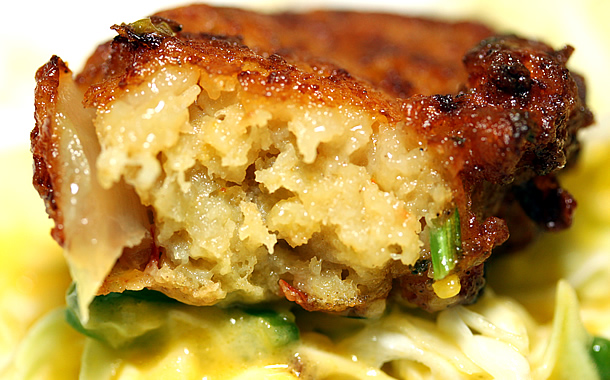 The fritters had a nice outer crisp with succulent and freshly cooked conch shellfish inside.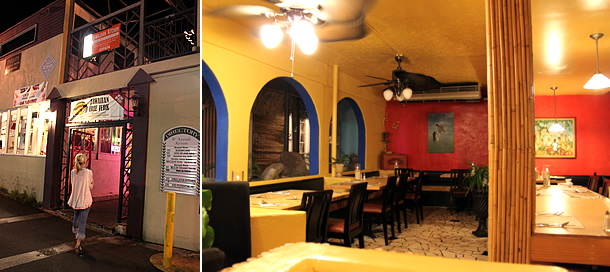 For an authentic Jamaican cuisine experience in Hawaii, Jawaiian Erie Jerk in the Kaimuki neighborhood of Honolulu is a must try. Chef Cassie and his wife Vicky are super-friendly, the atmosphere was fun and exotic and the food…AMAZING!