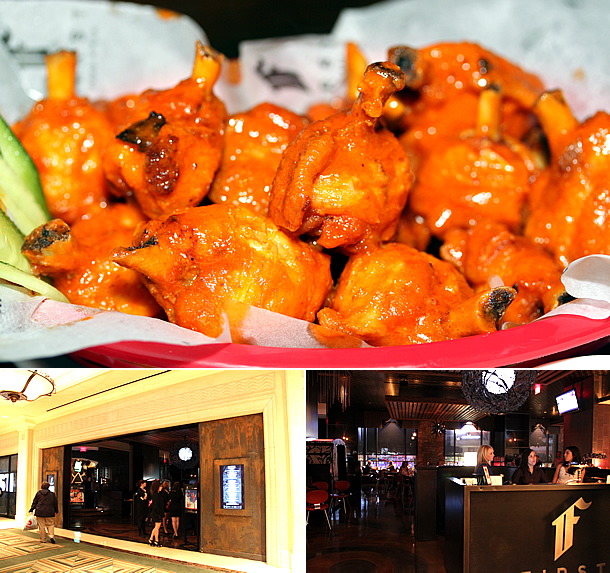 FIRST Food & Bar ("FIRST") in Las Vegas, Nevada is known for their amazing dishes by renowned Executive Chef Sam DeMarco ("Sammy D"). The hype of the famous Lollipop Buffalo Wings pioneered by Chef DeMarco is what drew us to FIRST Food & Bar. And FIRST surpassed our expectations on every level.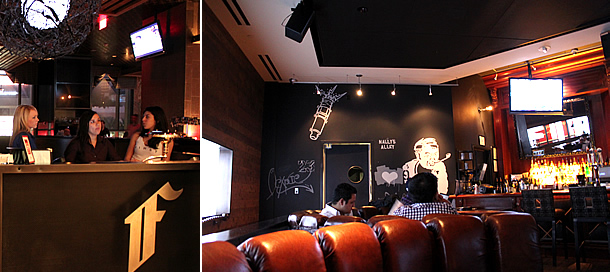 FIRST opened in 2008, under the headship of world renowned Executive Chef Sam DeMarco (aka Sammy D). Chef DeMarco has been involved in the restaurant scene for more than 30 years and well-known leader in modern and casual American cuisine. The menu at FIRST features American eats and drinks that are appetizing, affordable and accustomed. FIRST also has popular events during the week such as a daily happy hour, a first class weekend brunch and a late night lounge party with a live DJ on Fridays and Saturdays.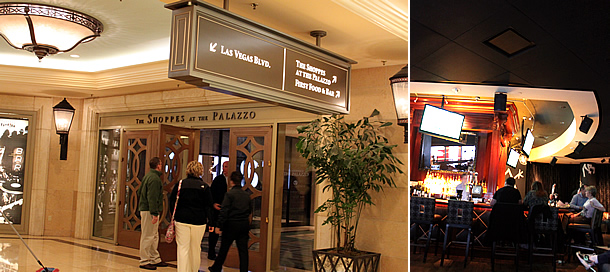 FIRST Food & Bar is located in the heart of the Vegas Strip on the 3327 Las Vegas Blvd South. However, it is tucked away and unassuming located on the 2nd floor in The Shoppes at The Palazzo. The restaurant offers a hip and high-energy ambiance with a unique concept that brings the genuineness and appeal of a neighborhood bar with a classy diner together.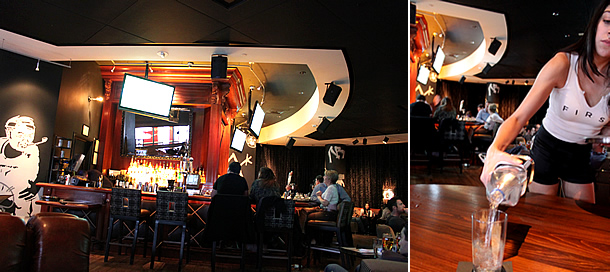 The restaurant was trendy, stylish and comfortable with a late-night vibe and elegant lounge feel to it. It's the perfect spot for the late-night cravings crowd, a business lunch, a night out with friends, a date, or for just about any occasion.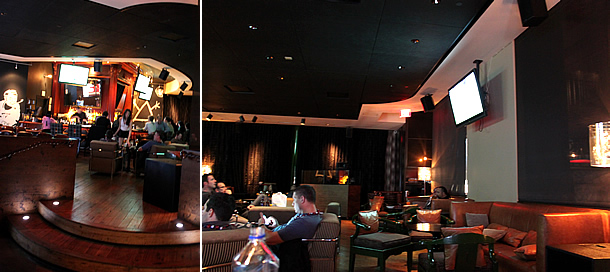 The establishment is over 10,000 square feet yet uses every bit of the large space to create an intimate and classy atmosphere with an edgy twist. It had an industrial, urban design with high ceilings, dark finishes, wood floors, dim lighting and a mix of modern and vintage touches throughout. There were plenty of table and comfy chair setups and padded leather booths for dining. A hip bar area was sectioned off with tall chairs and several flat screen TV's throughout surrounded by lounge seating where you could kick-back on leather couches and comfy over padded chairs. A unique feature was the 16-foot floor to ceiling windows offering a beautiful view overlooking the Las Vegas Strip.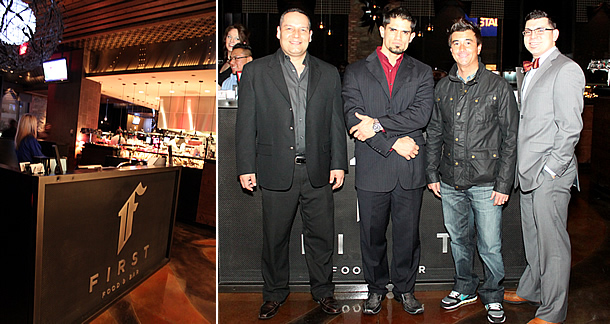 The service and hospitality at FIRST was superb and really stood out. We were warmly greeted when we arrived and seated quickly. We even had the opportunity to meet and speak with Rafael Ramirez (Manager) and Mauricio Rodriguez (General Manager) from First Food & Bar. They were super-friendly, sociable and professional.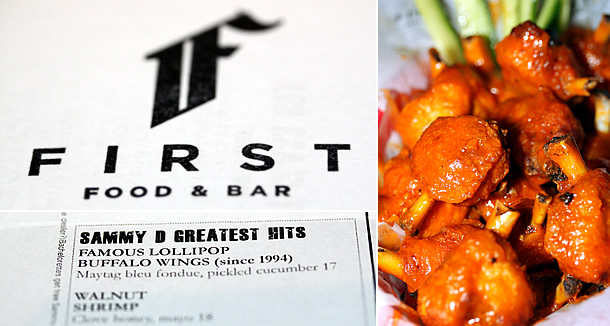 We ordered the Lollipop Buffalo Wings (since 1994) were pioneered by renowned Executive Chef Sam DeMarco ("Sammy D"). The wings were to die for!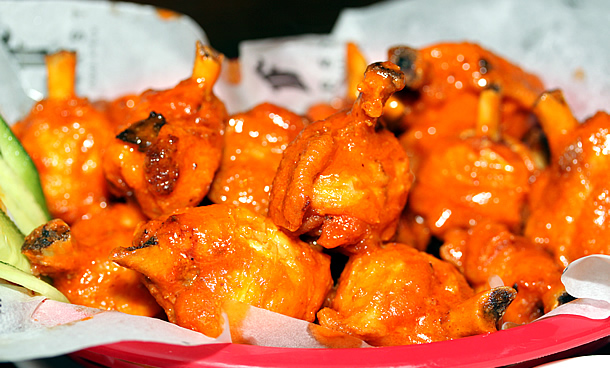 The Lollipop Buffalo Wings came with delicious housemade Maytag bleu fondue and pickled cucumbers.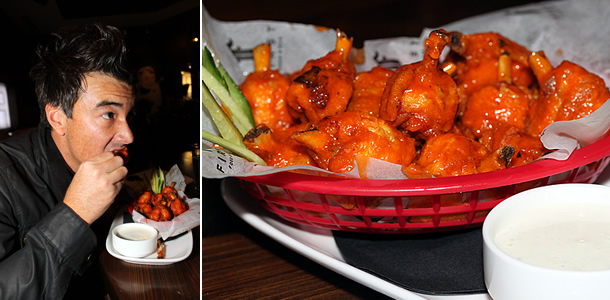 There was a generous amount of wings and each one had the perfect amount of crispiness to it. The lollipop wings were hands-down some of the best wings we've had to date.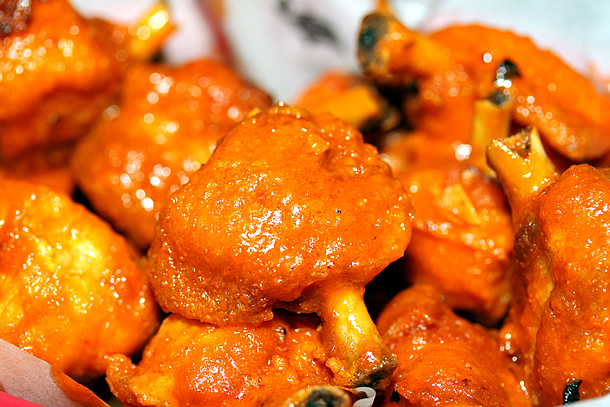 The wings were nicely cleaned to the bone up to a point where the meat was pushed up to form a lollipop shape making it easy to eat with very little mess to be left behind. Amazing!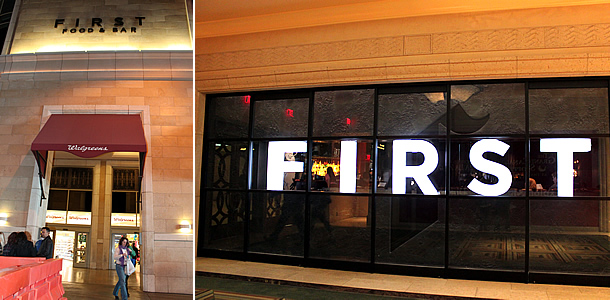 Whether you're looking for a casual yet classy place to dine or high-energy late night out on The Las Vegas Strip, FIRST Food & Bar in The Shoppes at The Palazzo is a must visit.