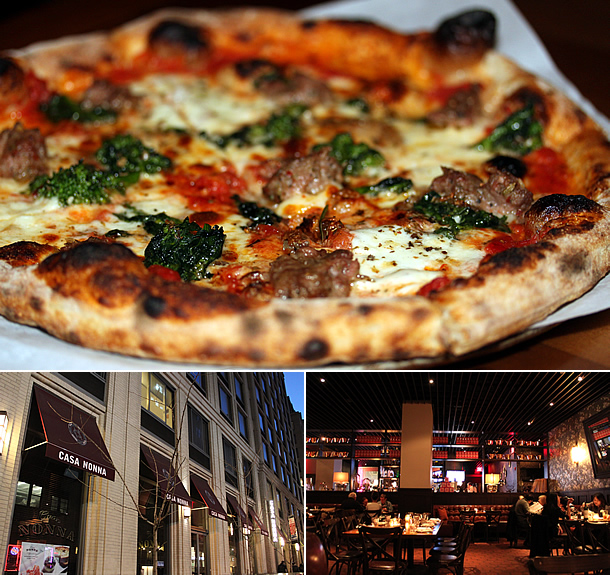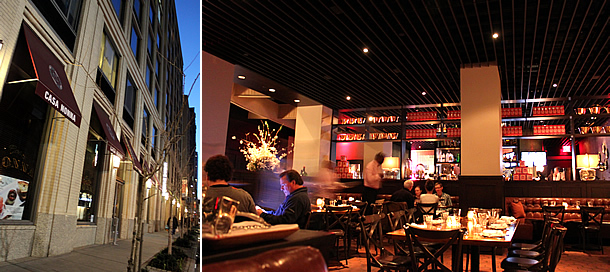 During our trip to New York, we enjoyed a fabulous dinner at Casa Nonna in New York prepared by Executive Chef Kenneth Tufo. Casa Nonna is an ESquared Hospitality restaurant concept and a tribute to rustic Italian fare with an intimate atmosphere, superb service and excellent food. The restaurant is unassumingly located on 310 West 38th Street (between 8th & 9th Avenue) in Manhattan, New York. It's just south of the Theater District and only a half mile walk from Time Square.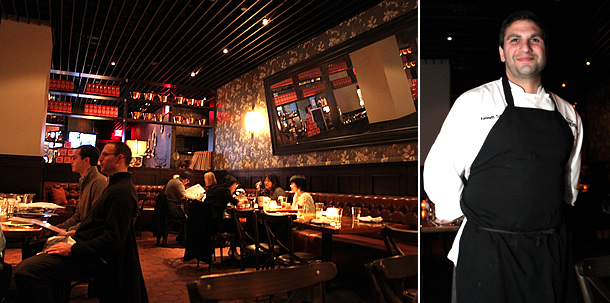 Upon walking in we were greeted by cheerful hosts who offered to take our coats and give us a tour of the restaurant. The hosts, servers and management team were all very welcoming. We even had a chance to meet and speak with the Executive Chef Tufo. He was super friendly and took time to explain the menu and made excellent dish suggestions. Chef Tufo has an impressive culinary background that stems from childhood and working with some of the finest chefs in New York and his hometown of Boston.


Casa Nonna ("Grandmother's House" in Italian) had an eloquent ambiance with a warm and romantic atmosphere. There was a large bar area, a beautiful conference room with a large flat screen TV and two huge sectioned off areas for sit down dining.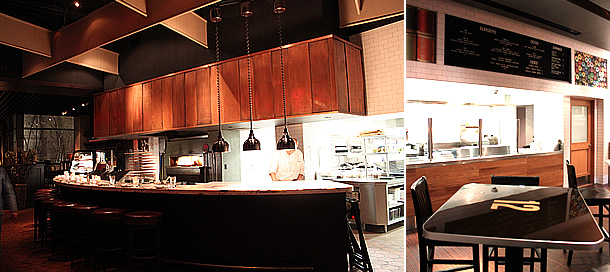 The inside décor had dark leather, dark wood accents with copper veneers, terra cotta floors and shelves completed with Italian products and charming dim mood lighting. A central feature was a magnificent pizza bar with a marble countertop and full view of an open kitchen and beautifully mosaic-tiled wood-fired pizza oven. There was also a fast-casual restaurant inside called 2Go Burger.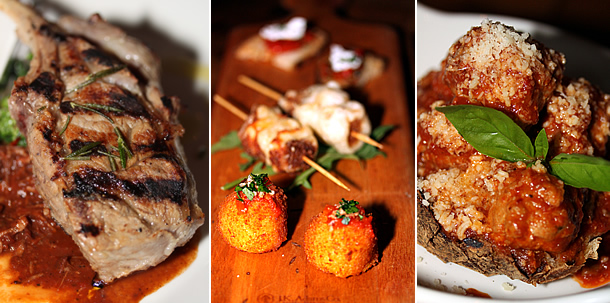 We ordered a couple hors d'oeuvres and appetizers, veal and wild porcini mushroom meatballs, a clam pasta dish, tender wild boar chops, a Neapolitan style pizza and a BLT Burger from 2Go Burger. All the items we had were outstanding.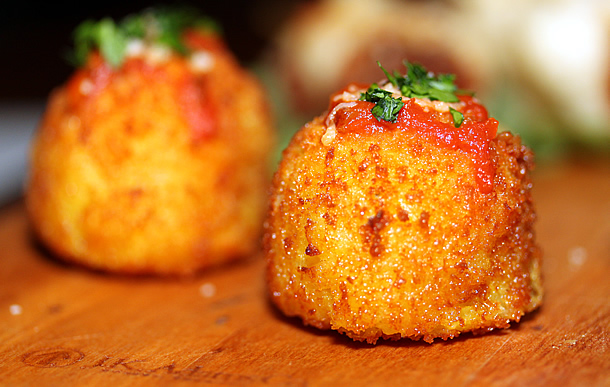 The saffron parmesan risotto balls (Arancini) were tasty and utterly addicting.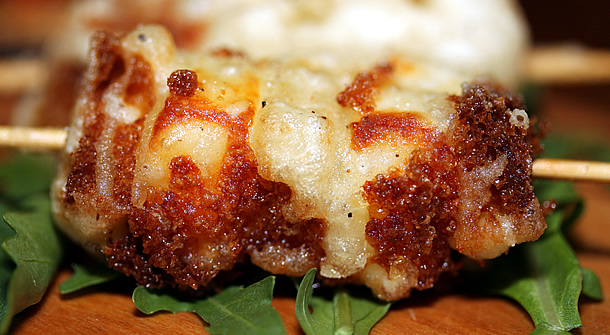 The friend mozzarella skewers were excellent with delicious warm mozzarella oozing with each bite.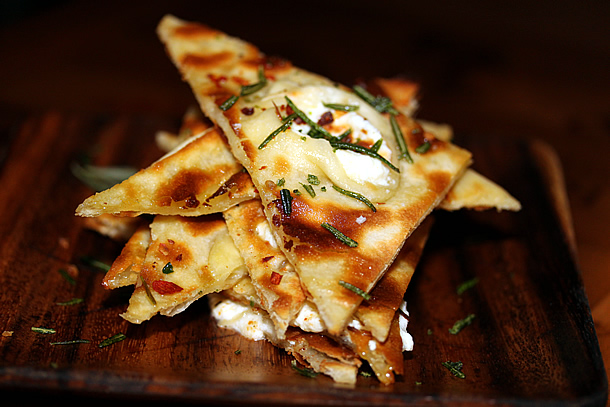 The Focaccia Di Reco was also very good. It came with flat oven-baked Italian bread topped with ricotta and stracchino cheese, red peppers and rosemary.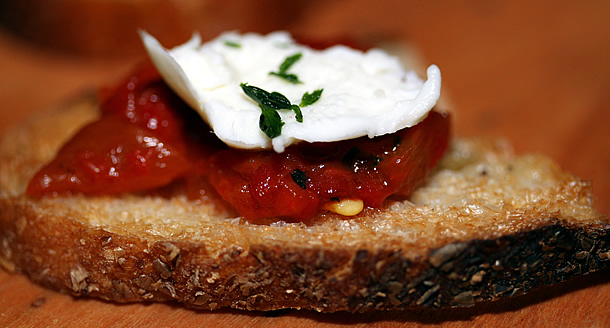 The Roasted Red Pepper Crostini had a nice kick to it. It came with slices of crunchy toasted bread topped with a tasty red pepper spread.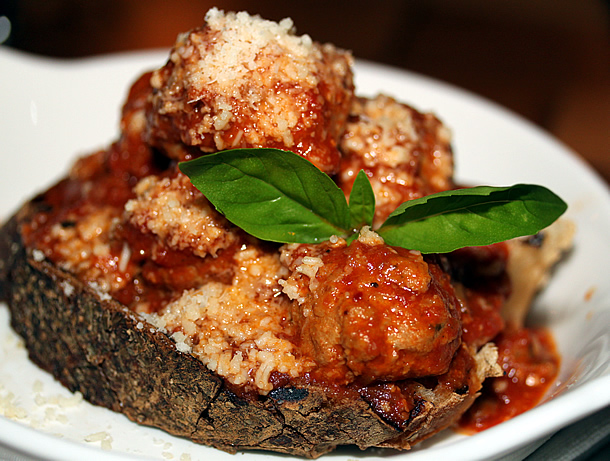 The Polpettine Di Vitello was to die for. It came with mouthwatering meatballs made from a blend of veal and wild porcini mushrooms with porcini-tomato ragu.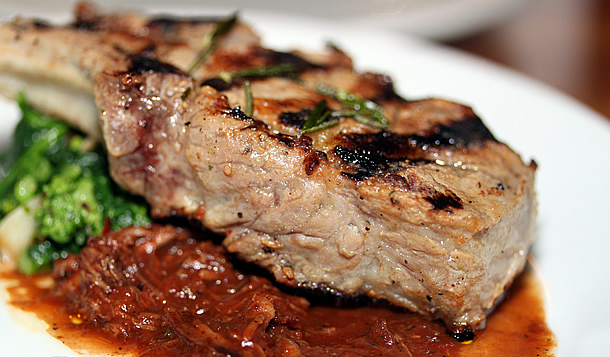 The Cinghiale was 5-star. It came with succulent grilled wild boar chops flavored with broccoli rabe and immersed in a delicious chocolate wild boar sauce.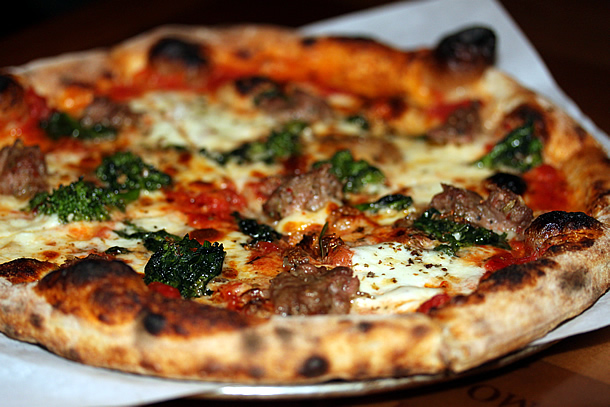 The Emilia Pizza was exceptional. The Neapolitan style pizza came topped with delicious housemade fennel Sausage, broccoli raab, tomato, mozzarella and pecorino, garlic and a crust cooked to perfection in a wood-burning oven.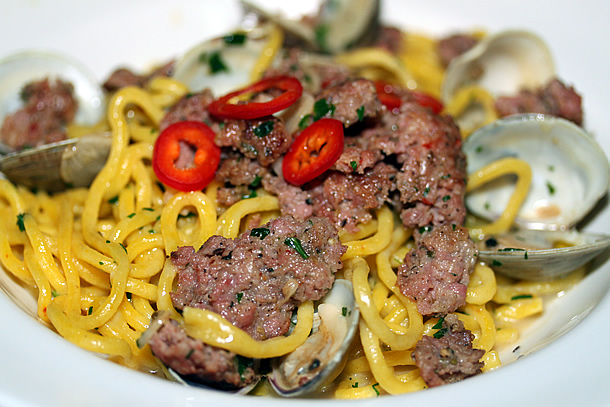 The Bigoli was spot on. It came with hand cranked pasta with fresh clams, spicy crumbled sausage and hot peppers.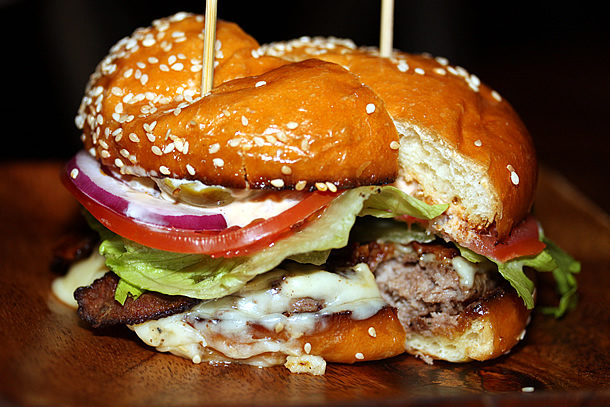 The BLT Burger was juicy and delectable. It came with 100% Black Angus beef burger from 2Go Burger (made from a combination of sirloin, short rib, chuck and brisket cut) topped with crisp double smoked bacon, lettuce, tomato and a savory BLT burger sauce.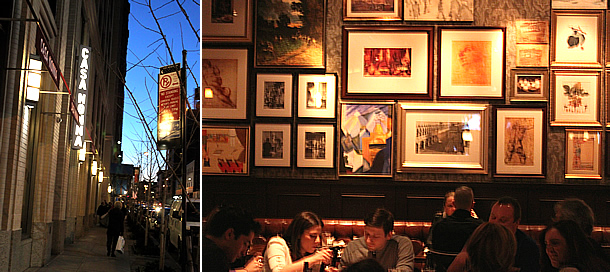 Overall, we thoroughly enjoyed our experience at Casa Nonna in New York. Casa Nonna offers 5-star dining, superb service and outstanding food. If you're in the Manhattan area in New York, Casa Nonna would be an excellent dining choice for any occasion whether it's a romantic date, family dinner or for business professionals looking to relax at the end of a long day.