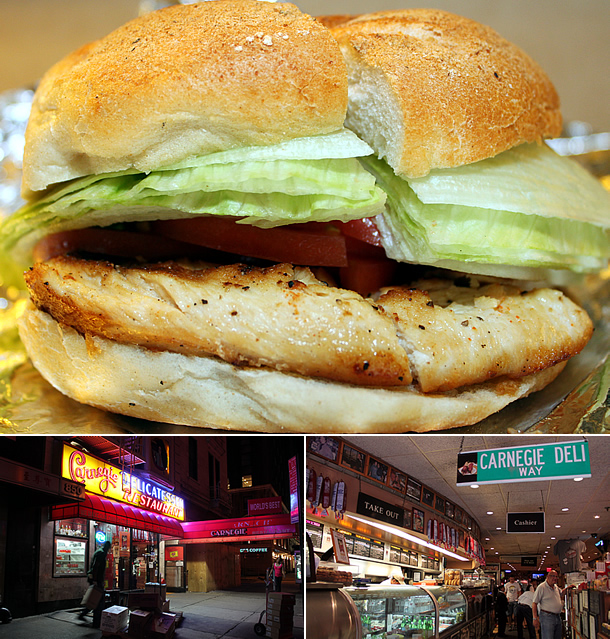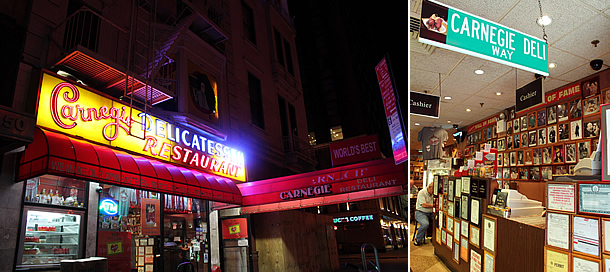 Carnegie Delicatessen is a world famous delicatessen and true landmark in New York. It is located in the Midtown West Neighborhood of Manhattan in New York City at 854 7th Avenue between 54th Street and 55th Street. Carnegie's also has locations in the Mirage Hotel in Las Vegas, Foxwoods Casino in Connecticut, Six Flags in New Jersey and at The Sands Casino in Bethlehem, PA.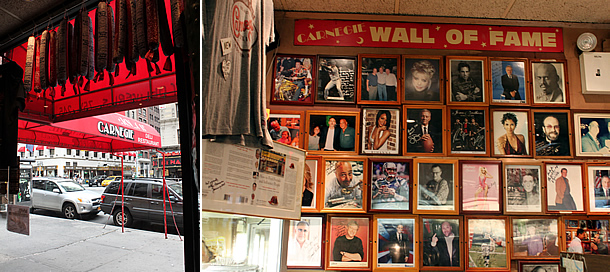 Carnegie Deli had an open and inviting atmosphere with plenty of sit down seating inside. The deli is super popular among locals, tourists and even famous figures. The first thing we noticed when we walked in was numerous packaged salami's lined up hanging above the window and large deli counter where we placed our order. Also, the inside walls were filled with pictures of celebrities, dignitaries, athletes and Carnegie fans and customers.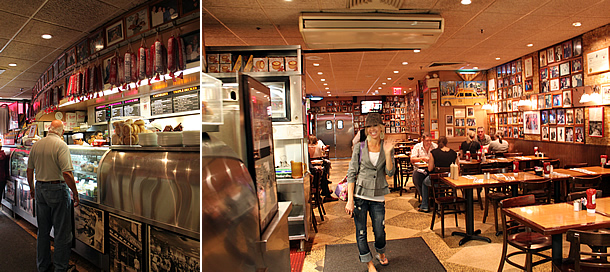 Carnegie Deli opened in 1937 in midtown Manhattan across from Carnegie Hall as a 40 seat restaurant. When the original owners retired in 1976, the deli was taken over by the Milton Parker restaurant group. The deli remains family owned and operated but now by Milton Parker's daughter Marian Levine and her husband Sandy Levine.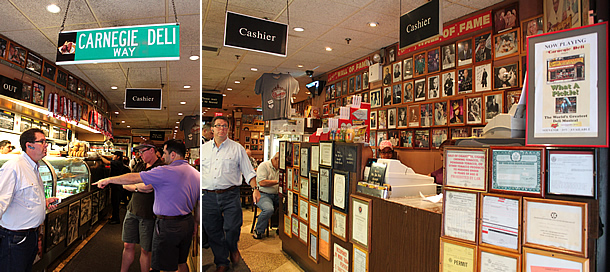 All of the meats at Carnegie Delicatessen are smoked and cured in their own plant in Carlstadt, New Jersey. And all of the sandwiches are chock-full of at least one pound of meat. The deli is well-known for their award winning pastrami sandwich and many other sandwiches such as corned beef, brisket and "The Woody Allen." And starting March 26, 2012, Carnegie Deli will unveil the all new "Jetbow" sandwich inspired by the recent arrival to New York Jets, Tim Tebow.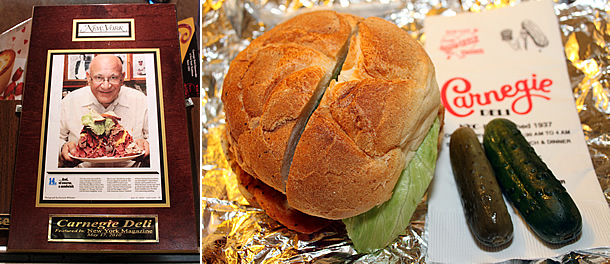 We would have tried the "Jetbow" but since it wasn't on the menu yet we ordered Sandy's grilled chicken breast sandwich ($13.95) which came with two of Carnegie's signature cured pickles.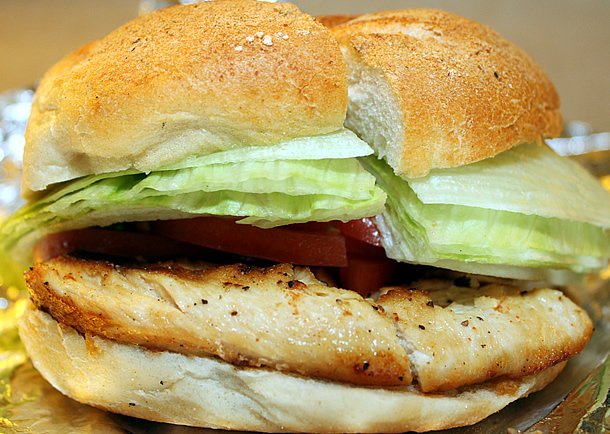 Sandy's grilled chicken breast sandwich was a good size and tasted delicious.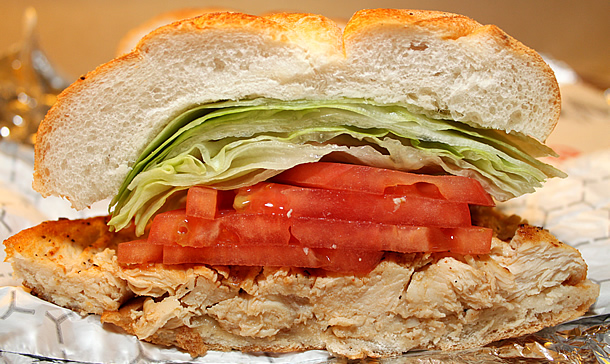 The sandwich came with a juicy and tender grilled breast of chicken which was lightly salted and peppered. It was generously topped with sliced tomato and iceberg lettuce and served on a delicious light and fluffy toasted sandwich roll.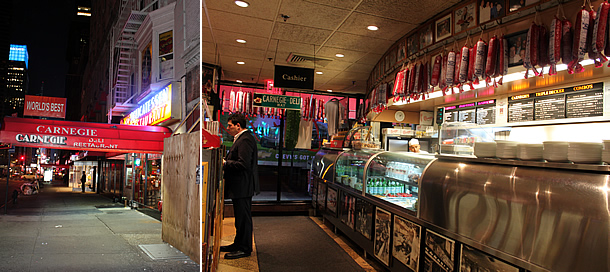 For huge and delicious sandwiches from a world famous deli, be sure to visit Carnegie Delicatessen in the Midtown West Neighborhood of Manhattan in New York. You won't be disappointed!