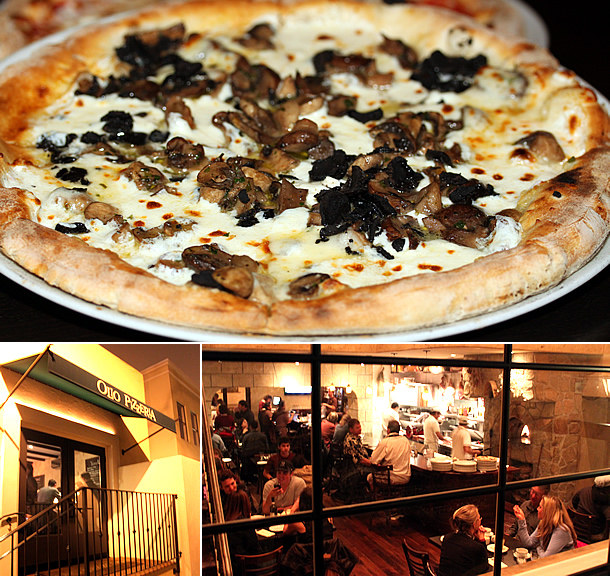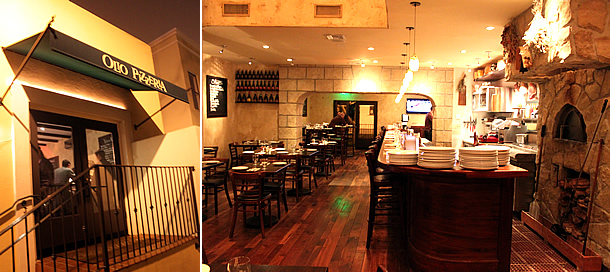 Olio Pizzeria in Santa Barbara is a casual pizza bar and wine bar with an elegant and upscale feel. It's a great place to dine for any occasion – dinner with family, a night out on the town or a romantic/casual date. It's not cheap BUT the delicious and high-quality food, charming ambiance and first-rate service makes it worth it!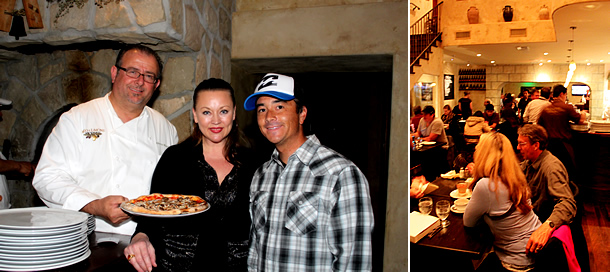 Olio Pizzeria is tucked away and unassumingly located in a small plaza off Victoria Street in Santa Barbara. It is owned and operated by husband-wife team Alberto and Elaine Morello who also own Olio e Limone Ristorante next door — one of Santa Barbara's premier fine dining restaurants.


Olio Pizzeria's concept was inspired by the neighborhood pizzerias and wine bars found in Italy. It contrasts itself from its sister restaurant (Olio e Limone Ristorante) by offering a casual place with an emphasis on simple, delicious everyday artisanal Italian food served in a warm environment, drawing inspiration from all parts of Italy.


The inside of Olio Pizzeria had a rustic and romantic feel with plenty of stone work and elegant touches throughout. There was a popular pizza bar inside where you can sit and watch pizzas being made and cooked to perfection in a high-heat Italian pizza oven.


We ordered calamari al nero ($10), Margherita pizza ($15), Umbra pizza ($20), cannoli di ricotta ($9) and budino di zucchero di canna ($10 – butterscotch pudding). Everything we had was delicious!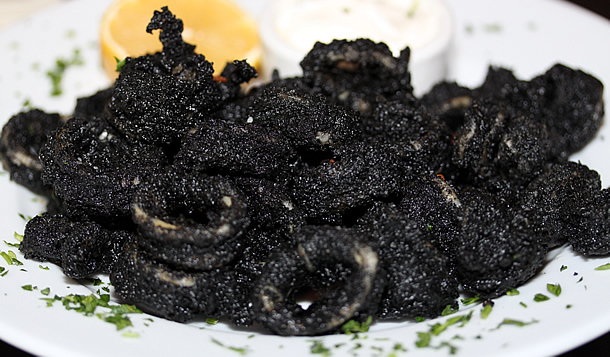 The calamari al nero was AMAZING! It came with fried squid ink calamari with a side of lemon aioli.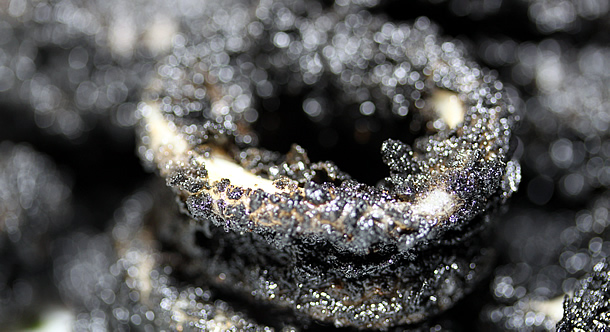 The meat was super tender and the outside with a blackened texture had the perfect light crisp to it. Dipped in the lemon aioli the calamari was delightful and one of the best calamari dishes we've ever had!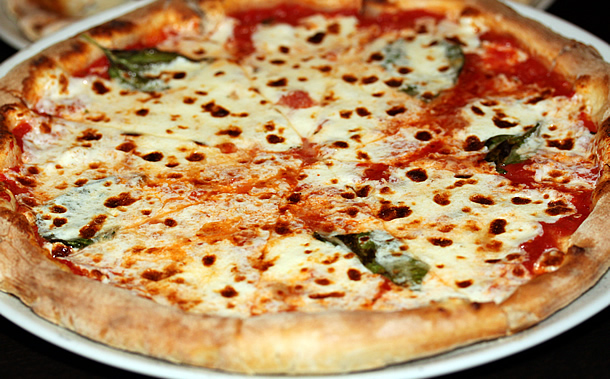 The Margherita pizza was excellent. It came with mozzarella cheese, tomato sauce and fresh basil. The classic pizza had a crisp light crust – it was simple yet delicious.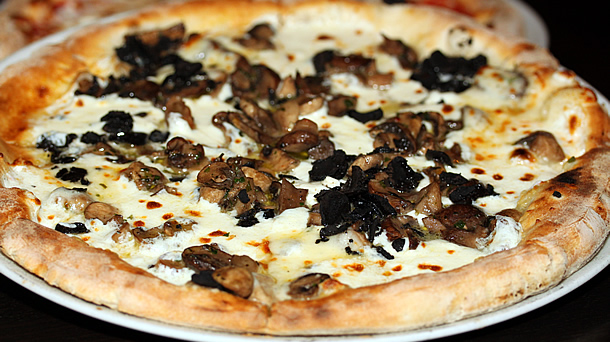 The Umbra pizza was also good. It came with robiola cheese, crimini mushrooms and Umbrian black truffles. The truffle flavor on the pizza with hints of truffle oil added to the flavor of this pizza.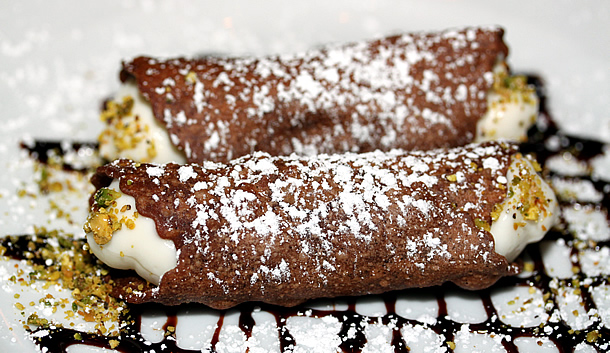 The cannoli di ricotta came with ricotta cream-filled Sicilian pastry shells. It was a light, tasty and delightful treat.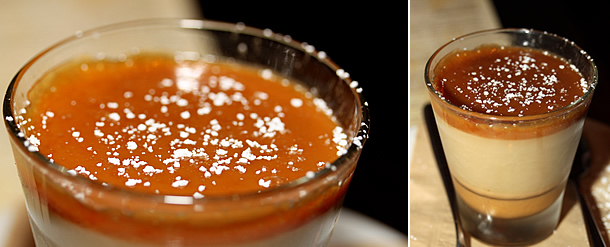 The budino di zucchero di canna (butterscotch pudding) was to DIE FOR! It came with creamy butterscotch pudding and caramel. It was sweet and creamy with an occasional bite of sea salt which brought out all of the flavors.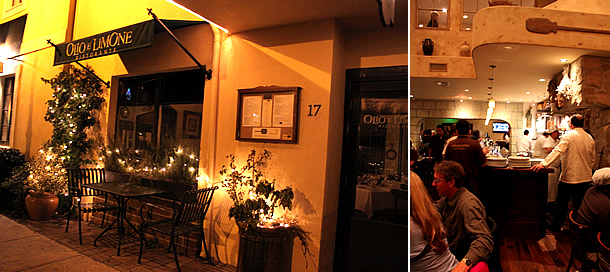 We thoroughly enjoyed our visit at Olio Pizzeria. It was nice meeting the owners (Alberto and Elaine Morello) – Both were super friendly and welcoming. For a casual yet upscale dining experience that offers 5 star service, amazing food and ambiance – visit Olio Pizzeria in Santa Barbara! You won't be disappointed!