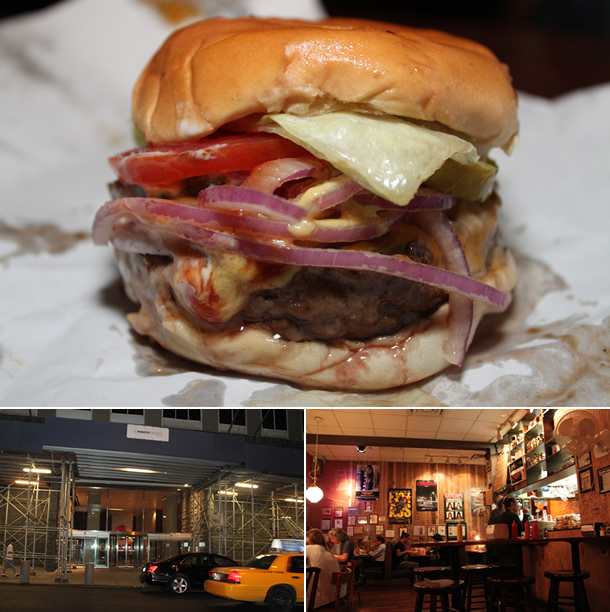 Burger Joint at Le Parker Meridien was awesome and a true hidden gem. It is unexpectedly located inside the Le Parker Meridien Hotel. One would not expect this hip, alternative, hole-in-the-wall burger joint to be located inside such an upscale hotel. But the contrast definitely added to the experience making the Burger Joint a one-of-a-kind experience like no other.

Le Parker Meridien Hotel had a clean and modern design with a posh feel to it with full service available at your every beck-and-call. Upon walking into the lobby we were greeted by the hotel front desk where a security guard was present. Just past the front desk in the hotel lobby was a corridor that led to the Burger Joint.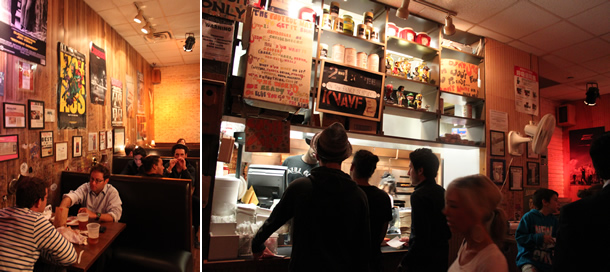 Burger Joint at Le Parker Meridien had a fun and casual atmosphere with an underground New York style feel to it. It was popular spot for hotel guests as well as locals who knew about it. Due to its enigmatic location, there weren't a whole lot of tourist here.


There was dim lighting, hip-hop music inside, retro décor, writing on the walls, and a simple menu with straightforward clean-up-after-yourself service (no servers to clean up after or wait on you). And it's cash only.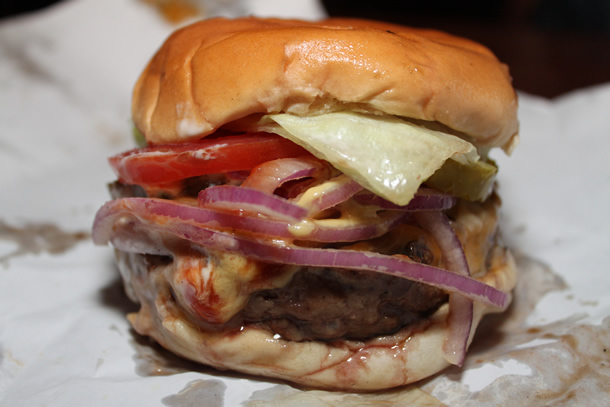 We ordered a cheeseburger ($7.35) with everything on it. It came with cheese, lettuce, tomato, onions, pickles, ketchup, mayo and mustard. We asked for the burger to be cooked medium-rare which turned out a little too rare for us (our fault) but it was still exceptional. Next time we'd order medium to medium-well for pink all the way through.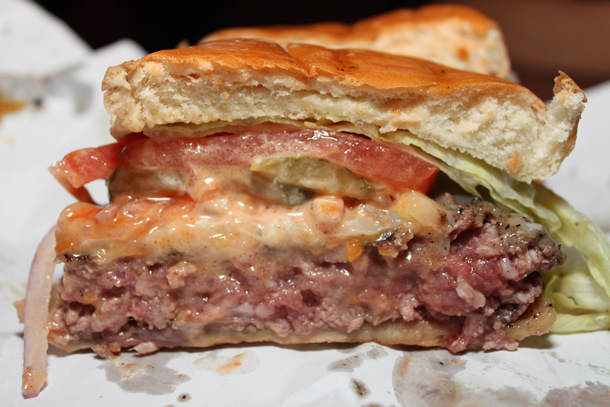 The burger was super juicy and full of flavor. It had an amazing charbroiled taste to it which was not overpowering. The burger was served on a delicious soft bun with a consistency like one of our favorites, the Shake Shack. The burger was excellent and one of the best burgers in NYC we've had.


For an awesome hole-in-the-wall burger joint in NYC with an underground New York style feel to it, the Burger Joint inside at the Le Parker Meridien Hotel is a must try. It will not disappoint!