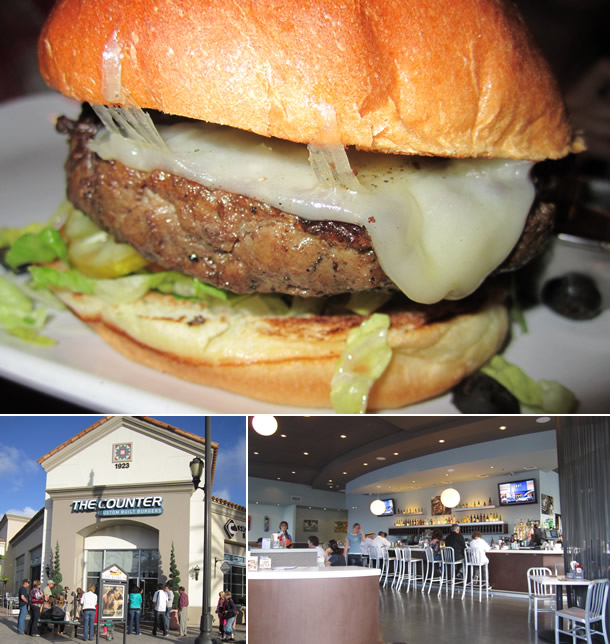 With impressive reviews and much recognition for their gourmet burgers and "build your own burger" concept, The Counter was an obvious addition to our list of must try San Diego burger joints. We visited The Counter in Carlsbad which had a great location in a shopping center called the Forum. The Forum has over 30 stores such as the Apple Store, LOFT, Tilly's, Sur La Table, Geppetto's Toy Store, Bed, Bath & Beyond, Victoria's Secret, The Wine Loft, Z Gallerie and more. So if you enjoy shopping and delicious gourmet burgers The Counter in Carlsbad might be the perfect outing for you.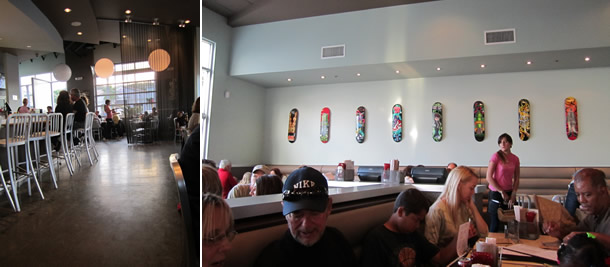 The Counter had a fun and hip atmosphere with a very clean, minimalist, modern design with an industrial like feel to it. The décor consisted of a few large black and white photos hung on the wall and one wall decorated with a row of skateboard decks. Modern hip-hop and dance like music was played pretty loud inside. The music, atmosphere, crowd and cool modern design adds to the fun experience. Inside seating consisted mainly of booths. There was also a small section for outside seating. There's also a full bar (with several bar seats) and a couple flat screen TV's at the bar for watching sports. The Counter is very busy during peak hours so be prepared to wait.
The burgers at The Counter are made with 100% natural, never frozen, freshly ground Angus beef, which is humanely raised and handled, hormone and antibiotic free. On the menu are signature burgers (preselected toppings) or the option to "build your own burger" (which is a fun and unique experience). When you build your own burger not only can you choose your toppings you can choose your burger (beef, chicken, turkey, veggie or market selection), sauce for your burger (comes on the side), type of cheese and bun (hamburger, multigrain, English muffin, market selection). Build your own burgers come in 1/3 lb. (starting at $8.50), 2/3 lb. (starting at $10.50) and 1 lb. (starting at $13.50).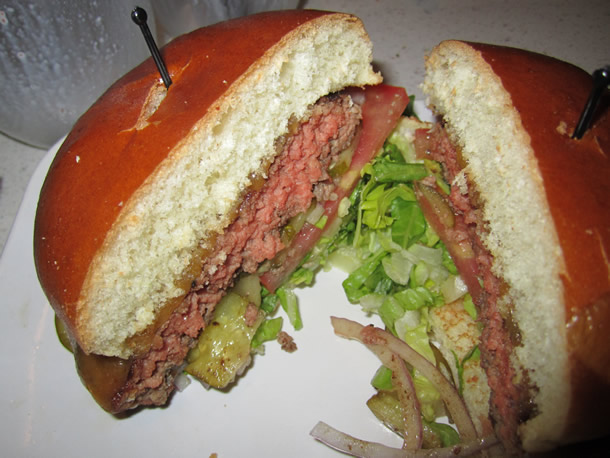 We ordered an "Old School" signature burger ($8.50) which we shared; the "fifty-fifty" fries and crispy onion rings ($4.95) and a strawberry shake ($4.95). We also tried some sweet potato fries. There was more than enough food for the two of us and our total bill was $20.01. The 1/3 lb. "Old School" burger was excellent. It came with a 1/3 lb. beef, Tillamook Cheddar cheese, lettuce blend, red onion, pickle and tomato and red relish on the side. The burger itself was cooked perfectly and the taste was absolutely amazing.


The sweet potato fries dipped in the dressing served with it was delicious. The regular fries and sweet potato fries were also very good – The regular fries were lightly seasoned, thin and had a nice crisp to them. The sweet potato fries had great flavor and also had a light crisp to them.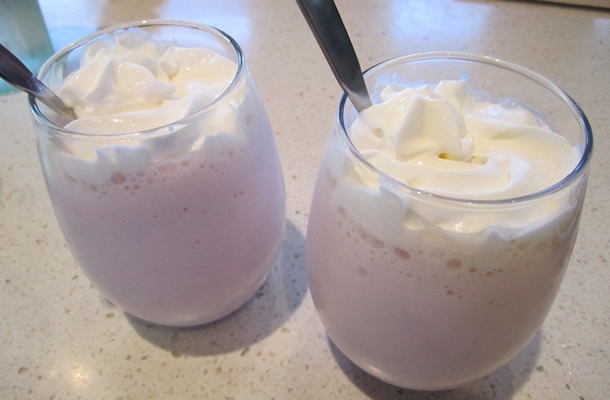 The strawberry shake was very good (we shared it). It was good quality, had great flavor and was thick but not too thick to suck through a straw. Our waitress kindly separated the shake into two separate glasses for us.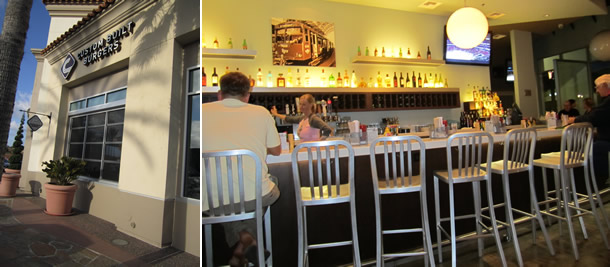 The Counter definitely has an outgoing vibe and brings in a fun crowd of people. The Counter had a great atmosphere, excellent and high-quality burgers. The Counter burgers aren't cheap but the burgers really stood-out and the quality was so good the price was justified. The Counter in Carlsbad was a fun experience for us despite a small hiccup with our order. Our waiter brought us the wrong burger and wrong "fifty-fifty" combination. It was quickly fixed and the manager even came out to apologize for the burger mix-up and took it off our bill as a courtesy. The Counter had great customer service (as noted by the managers actions) and we look forward to returning for some more tasty fries, onion strings, shakes and to build our own burger!