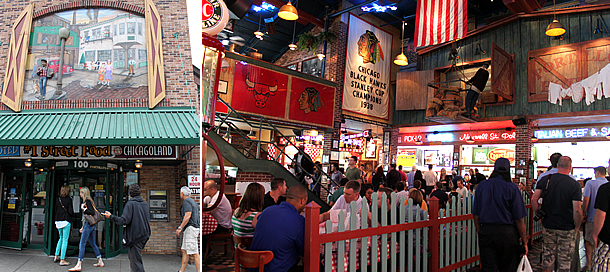 Before heading out on the town, stop by Chicago's Portillo's Hot Dogs for a sandwich that will make your taste buds zing.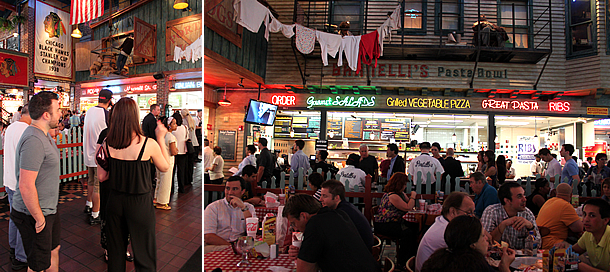 Portillo's all began as a humble hot dog trailer in 1963 named the "Dog House," and has grown over the years into forty-seven restaurants all boasting superior food and service.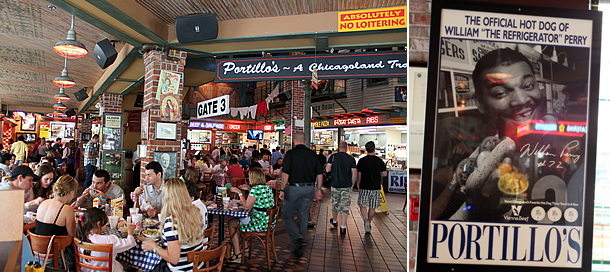 Walking into Portillo's is almost like taking a step into a shopping mall meets old-timely malt shop as neon signs, checkered table cloths, and kitschy signs and art abound.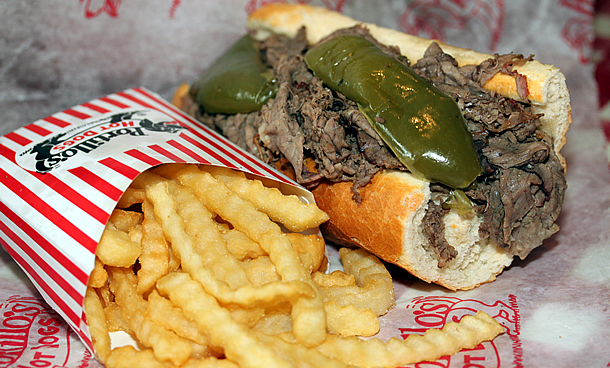 Whether it's their classic hot dog or mouth-watering Italian Beef sandwich with gravy dipping juice, Portillo's is serving up finger-licking good food at prices that can't compare. They're up to the task of roasting a dog to juicy perfection, and aren't afraid to pile that meat high on their delectable sandwiches.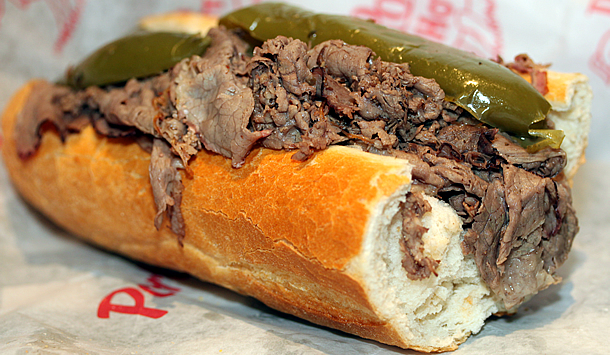 We had Portillo's famous Italian beef sandwich and it was incredible–One of the best Italian beef's we've ever had. The Italian beef was piled high on a fresh Italian roll and topped with sweet peppers and housemade gravy.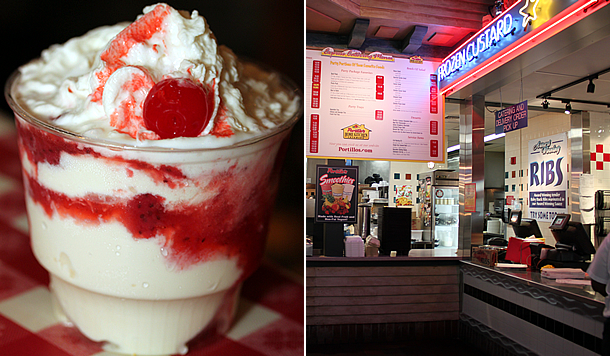 The frozen custard dessert is also a must. It's a refreshing and creamy delight.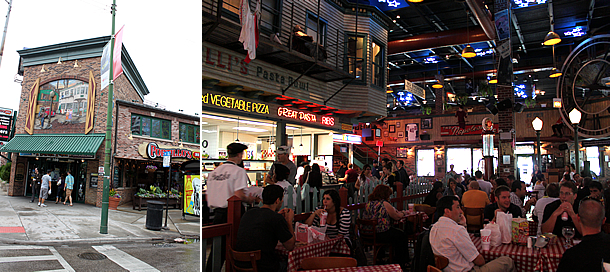 If you're looking for an inexpensive place to wow your date, look no further than Portillo's Hot Dogs.