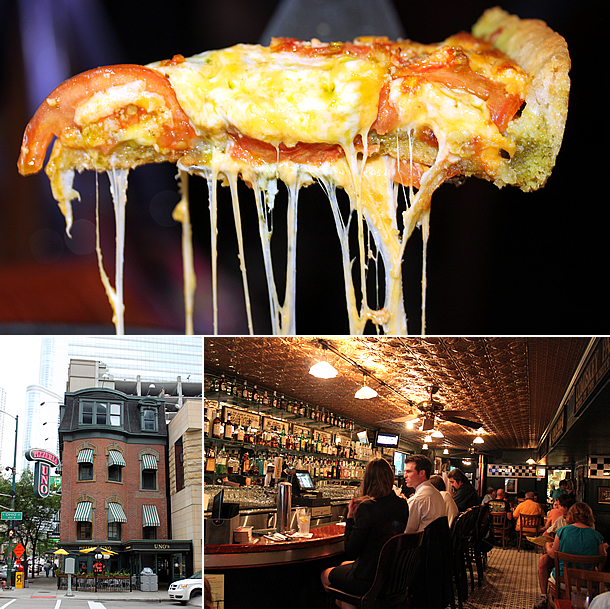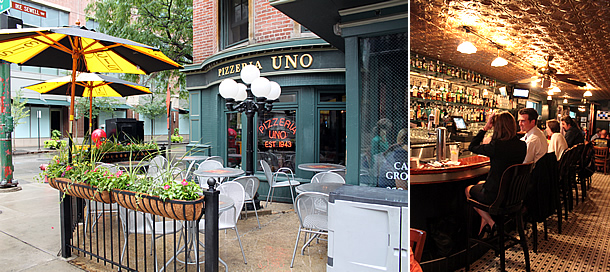 At Pizzeria Uno diners are in for a unique treat in the form of gooey cheeses, savory toppings, and a melt-in-your-mouth crust reminiscent of a perfectly baked pie crust.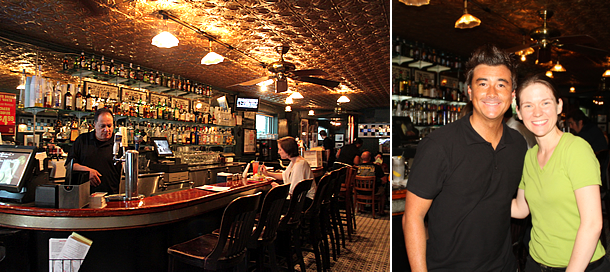 Founded by former Texas football star Ike Sewell and his friend Ric Riccardo in 1943, Pizzeria Uno claims to be the first to set the deep dish craze into motion. Their buttery, flaky crusts have captured wide spread interest, and led to a franchise that has grown to over 150 restaurants spread all across the nation. We were fortunate to meet and speak with April McRaven (in photo), the managing partner for Pizzeria Uno, to learn about Uno's history.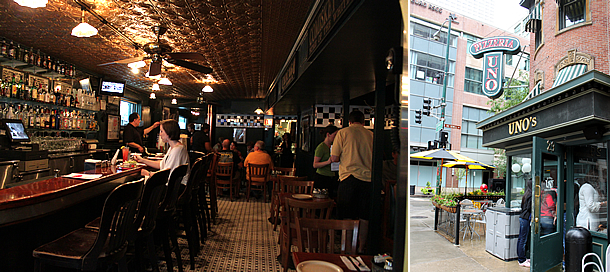 Stepping into the original Uno's feels a little like stepping into a speakeasy pub. From walls covered with classic wainscoting to an expansive wood bar, it feels polished without being snooty.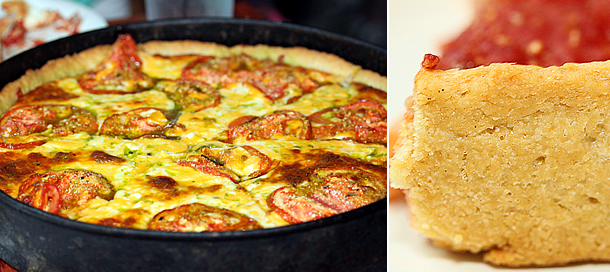 While they offer a very extensive menu, no trip to Uno's would be complete without sampling their special pizzas. Each pizza is made from fresh dough daily and can be customized with a multitude of toppings such as fresh tomatoes, eggplant, goat cheese, and roasted veggies. For those looking for a healthier crust, they've spent seventy years creating a whole grain one that's worthy of the original.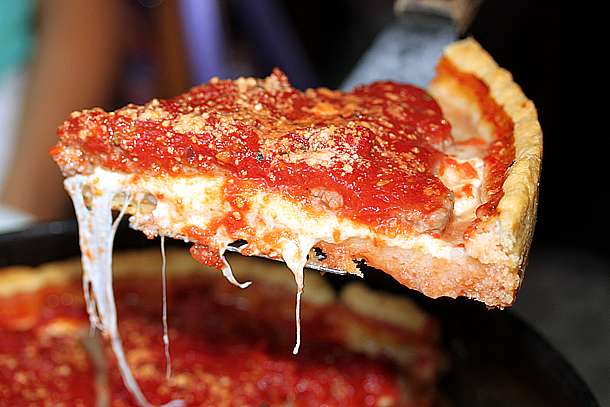 We had a sausage pizza which was loaded with a layer of fresh sausage and cheese and topped with chunky tomato sauce. It was lip-smackingly delicious.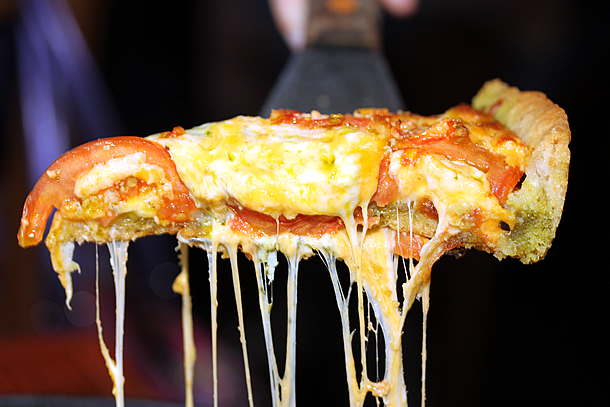 The Four Cheese & Pesto Deep Dish Pizza was also excellent. It was covered with a blend of cheeses, a pesto base and generously topped with fresh tomatoes.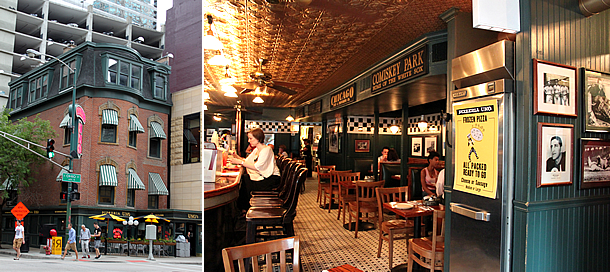 For a deep dish like no other, be sure to take a trip to the original Pizzeria Uno.