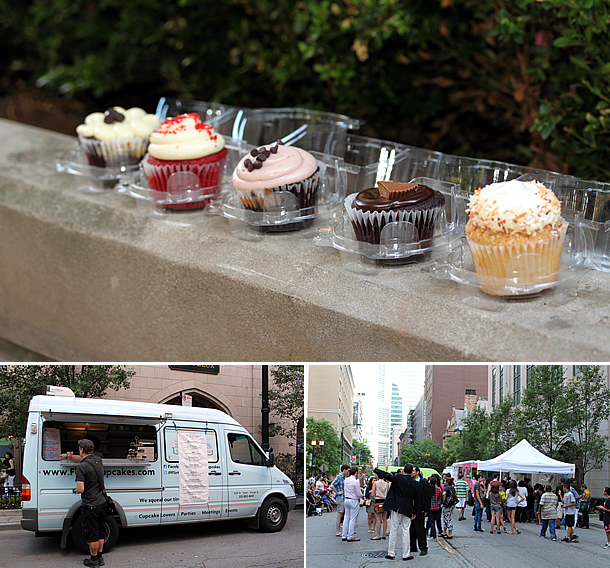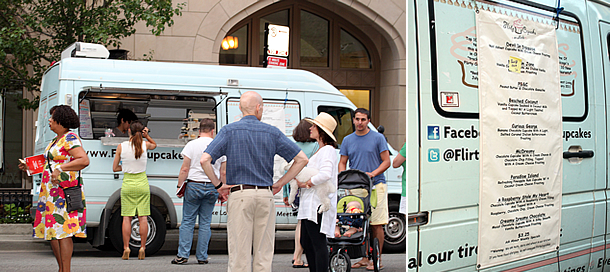 Flirty Cupcakes does more than just tease your taste buds, it gives "going out for dessert" a whole new meaning. With a hip storefront and cupcake shop on wheels, they make grabbing the perfect indulgence while on-the-go a piece of cake.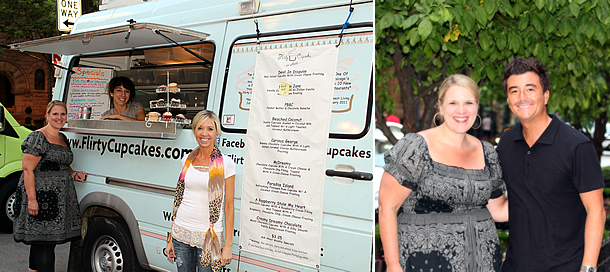 While gourmet lunch and dinner trucks abound, there are only a few that cater to the sweeter side of life. Thankfully for Chicago locals, Tiffany Kurtz turned her passion for confections into a career path that has taken her from baking non-stop in a rented commercial kitchen and selling from a van, to owner of a storefront and over 26,000 Facebook fans.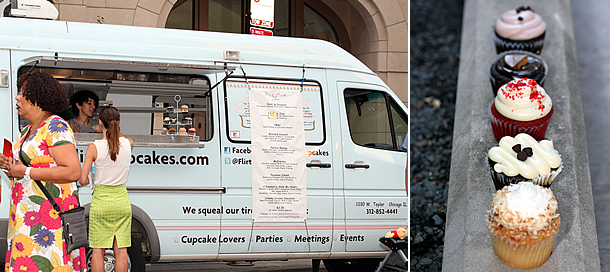 No one can argue with the convenience of their traveling treats, but when customers come up to Flirty Cupcake's Dessert Garage they're in for a delicious and inviting surprise. The shop pairs classic features like brick and metal beams with quirky flea market finds for a space that makes you want to stay a while.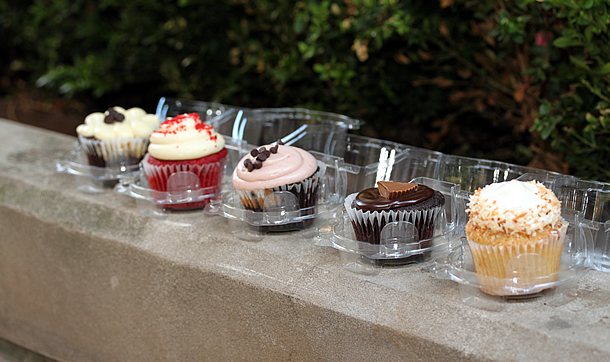 There is a reason they've been voted best food truck in Chicago by numerous media outlets, and it's all in the recipes. Their food truck boasts 10 varieties of cupcakes and weekly specials like melt-in-your-mouth S'more Me Over or the more exotic Lavender Escape. We tried several cupcakes and all of them were absolutely delicious!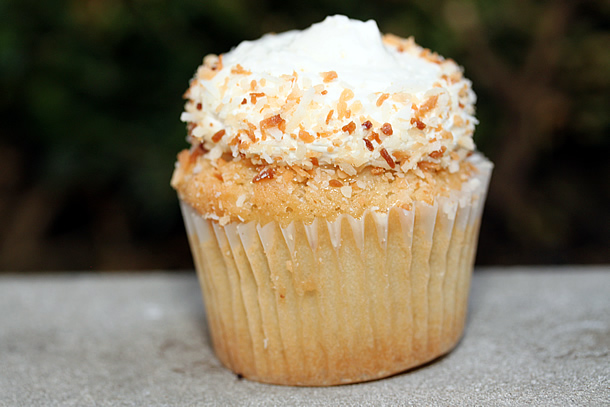 The Beached Coconut vanilla cupcake is soaked in coconut milk and lightly frosted with a coconut buttercream. It's light and refreshing.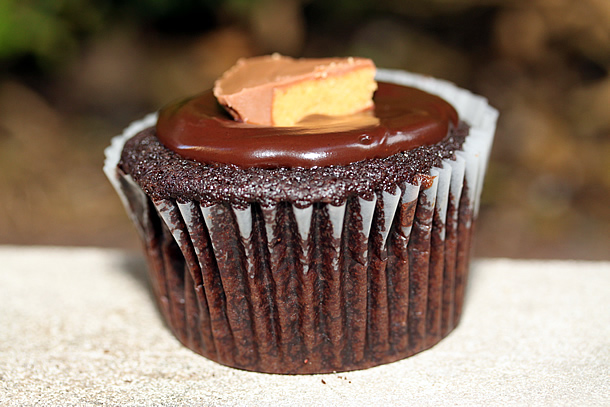 The Peanut butter & chocolate ganache (PB&C) is a fluffy chocolate cupcake filled and topped with a creamy peanut butter ganache.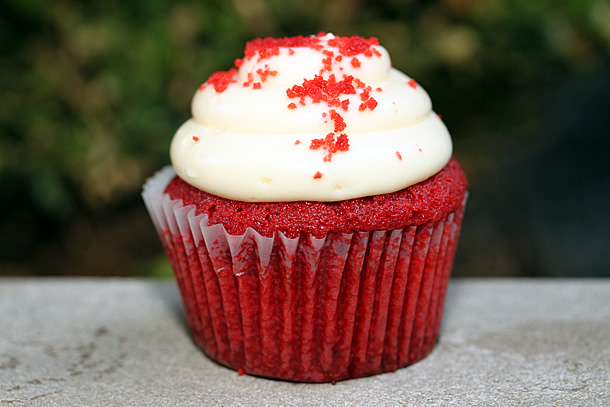 The Devil In Disguise red velvet cupcake with cream cheese frosting. The moist red velvet cupcake is haloed with a heavenly cream cheese frosting.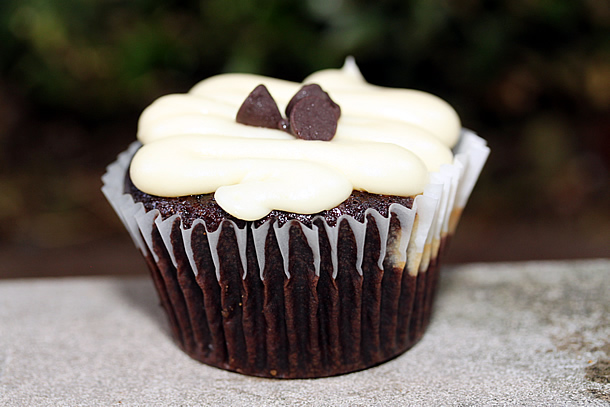 The McDreamy is a super moist cupcake with a cream cheese and chocolate morsel filling.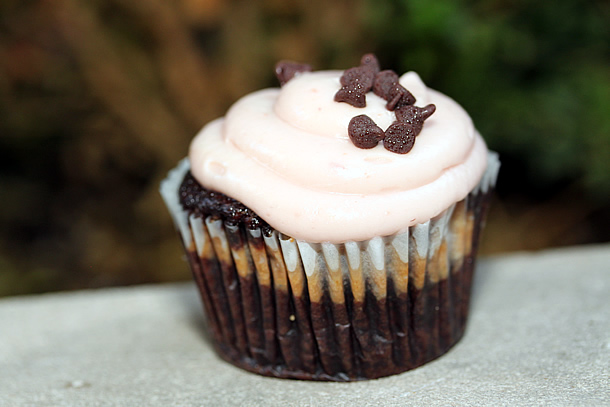 A Raspberry Stole My Heart chocolate cupcake has a raspberry cream cheese filling, topped with a raspberry cream cheese, chocolate chip frosting.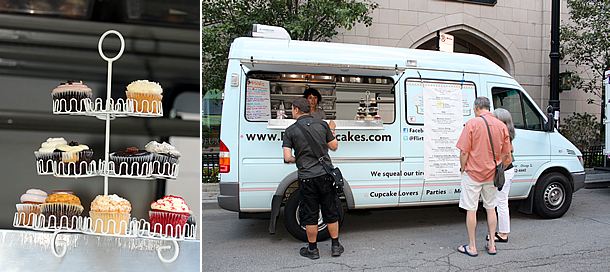 Don't let an opportunity to bite into a lusciously soft and sweet treat pass you by the next time the Flirty Cupcakes truck is making its rounds.