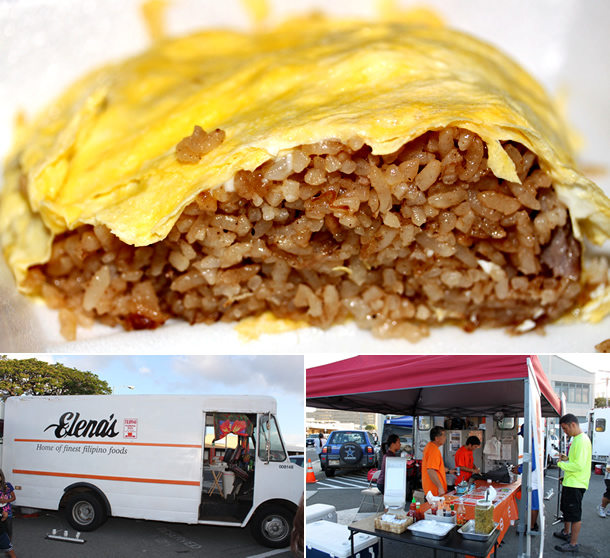 Elena's Restaurant, located on Moloalo St. in Waipahu, Hawaii has been family owned and operated since 1974. Founders Theo and Elena Butuyan opened their doors in 1974 to sell authentic Filipino food to the Sugar Plantation workers that immigrated to Hawaii. The popular family ran restaurant has since expanded its operation to three lunch trucks, food truck rally's, catering, expos and craft fairs along with a brick and mortar location in Las Vegas.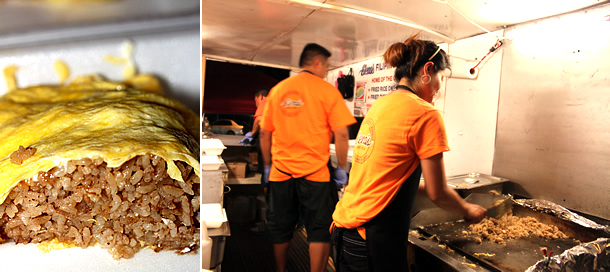 Elena's Restaurant is not only an Island local favorite, it has won many awards and has been acknowledged year after year as the "Best Filipino Restaurant in Hawaii." And after our fantastic experience, it's no wonder why!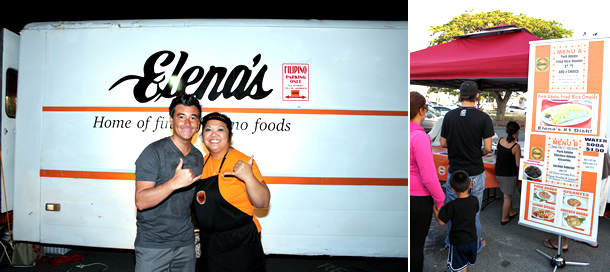 We caught up with one of Elena's Lunch Wagons at an Eat the Street event in Honolulu, Hawaii. We had a chance to meet and speak with Mellissa Cedillo, the 2nd generation and daughter of founders Theo and Elena. She was super friendly and a delight to speak with. When we asked her what she recommended she suggested we try the trademarked Pork Adobo Fried Rice Omelet dish — So that's what we ordered.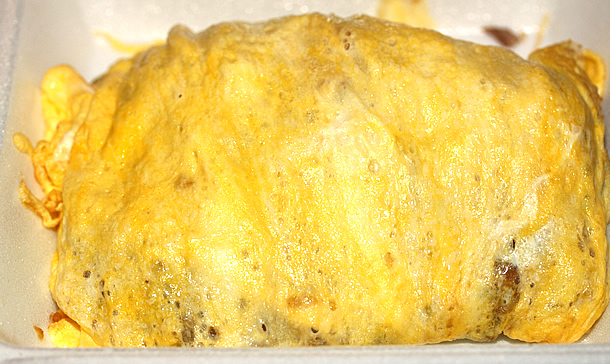 The signature Pork Adobo Fried Rice Omelet was absolutely incredible.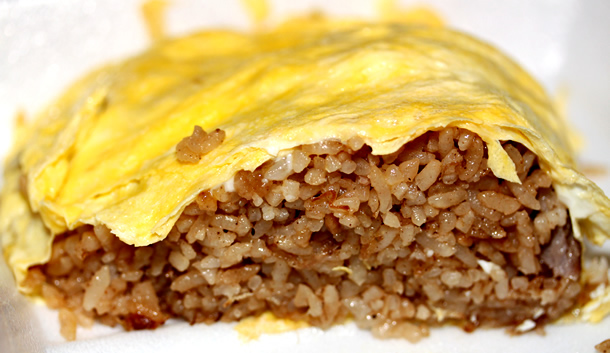 The gigantic omelet had delectable chunks of flavorful pork adobo and golden-brown fried rice wrapped in a layer of eggs. It was made to order and served fresh and piping hot. The omelet was hearty, flavorful and filled with deliciousness.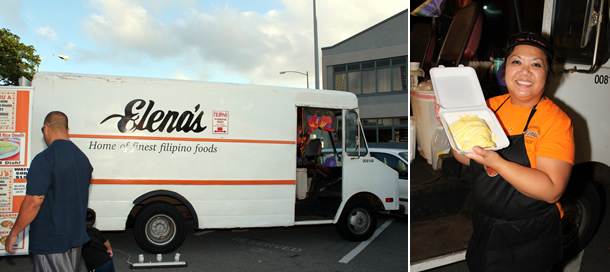 For some of the best and most authentic Filipino food around, be sure to visit Elena's Restaurant or stop by one of their three lunchwagons in Hawaii. The food is absolutely amazing and the service is top notch and will make you feel at home. You will not be disappointed!