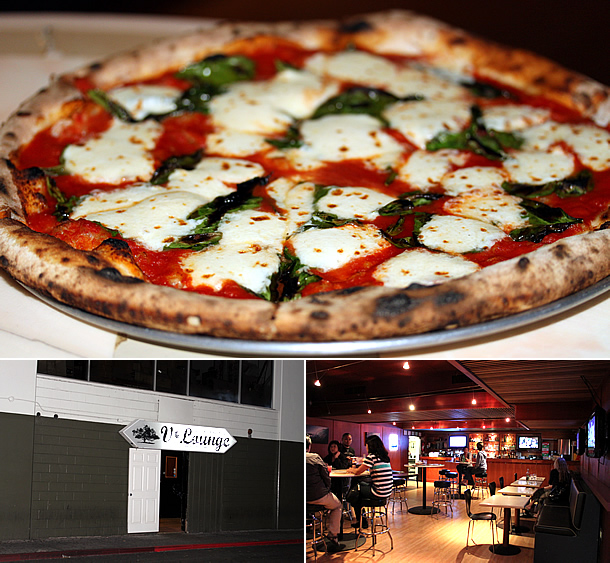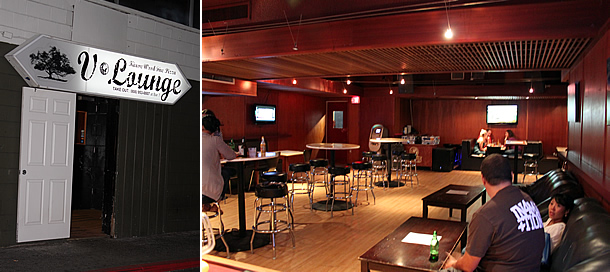 V Lounge Hawaii is a hole-in-the-wall bar and pizza bar assumingly located across from Ala Moana Shopping Center. It is hyped by locals as having one of the best pizzas in town! We agree. Chef Lindsey Ozawa's Neapolitan-style pizza with a delectable smoky flavored crust was amazing!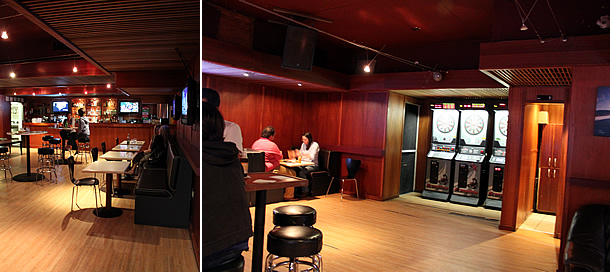 Upon arriving at V-Lounge we weren't quite sure what to expect. From the outside it looked divey but the inside was clean, modern and had a hip vibe to it. The inside had minimalist design with dim light, dark wood accents, wooden floors, a few pub tables and leather padded booths for inside seating. There were also a couple comfy oversized leather couches for lounging, three Scorpion Bar dart arcade games and a DJ area for entertainment. And several flat screen TV's were strategically placed throughout for watching sports.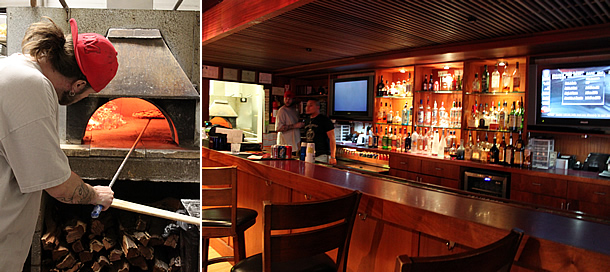 The V Lounge has a good size bar area and attracts a great late night crowd deep into the wee hours of the night.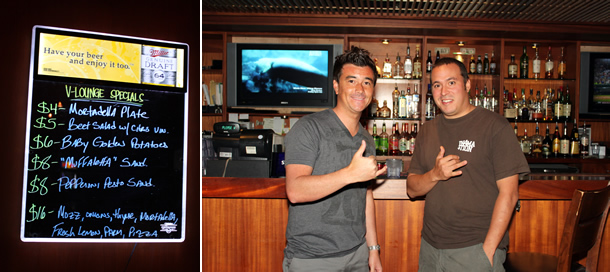 V Lounge is known for their Kiawe Wood burning oven, using the highest quality products and freshest local ingredients. Two crowd favorites are the Prima and a simple Margherita pie. We tried the Margherita pie to keep it simple and to really taste the essence of the ingredients and crust, sauce and cheese.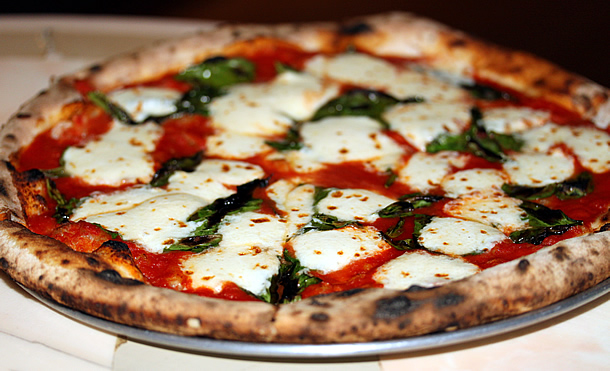 The Margherita pizza was excellent. It came with delectable handmade mozzarella di Buffala cheese crafted by their award winning chef, delicious pizza sauce made from San Marzano tomatoes and basil.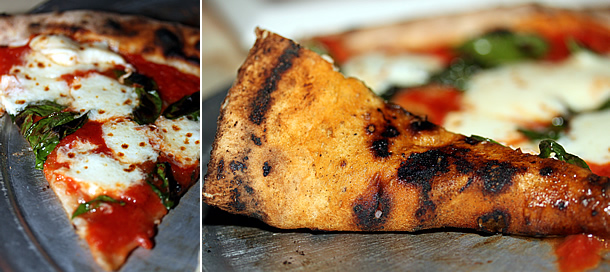 The crust was cooked to perfection in a high-heat oven giving it a delicious char and smoky flavor. The dough goes through an 18 hour fermentation process and then mixed and stretched by hand. It's made from just 4 simple ingredients (Caputo flour from Italy, water, salt and yeast) and the end result is a delectable foldable Neapolitan style crust.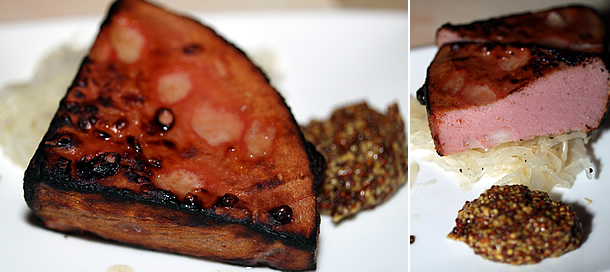 We also ordered a Mortadella dish (high-end spam). It was delicious. Mortadella is a classic cured meat product of Italy that is a product of Bologna. True Mortadella is hand crafted and adheres to strict preparations.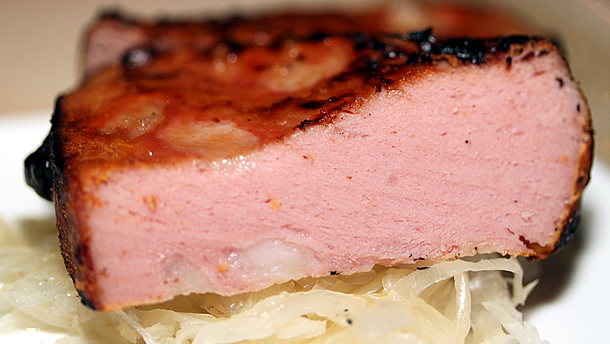 The mortadella had a Smokey flavor from the wood burning oven, lightly charred on the outside and extremely tasty. It came with a generous amount of delicious sauerkraut and real brown mustard sauce for dipping. SOOOO GOOD!!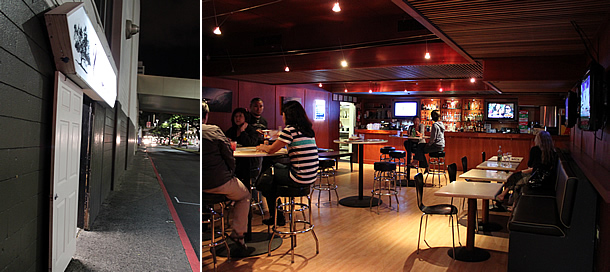 For an amazing and authentic Neapolitan style pizza in Honolulu, V-Lounge is a must try. If you're going for the pizza rather than the night-life scene, we recommended getting their early before the late-night crowd arrives!