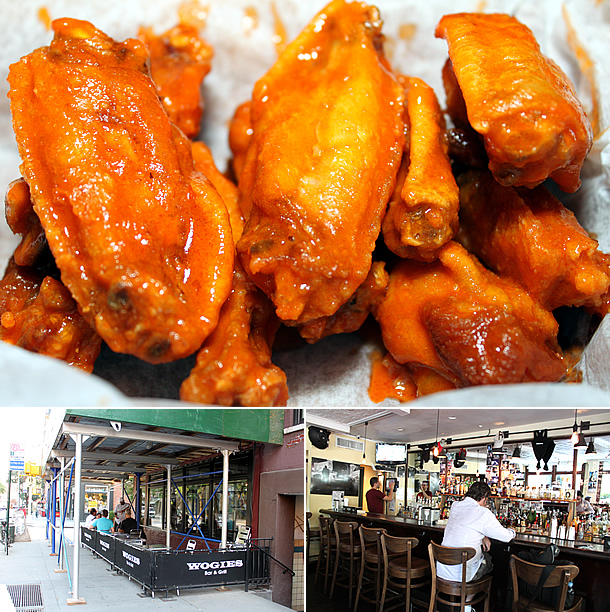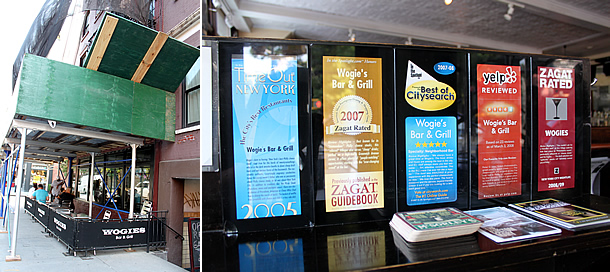 Wogies Bar & Grill is a friendly local neighborhood bar located in the popular West Village area of Manhattan in New York City. The bar is committed to serving the best cheesesteaks and hot wings in NYC and has been involved in wing eating competitions such as NYC WingFest. Wogies has been recognized by Zagat, CitySearch, Yelp and other media outlets for their cheesesteak but their wings are a gem too!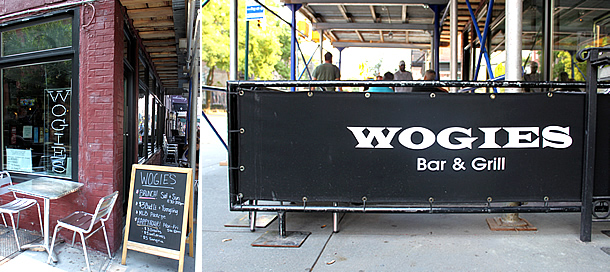 Wogies had a fun and welcoming atmosphere with excellent service and cheerful staff. Outside Wogies were several comfortable table and chair setups great for outdoor eating and people watching.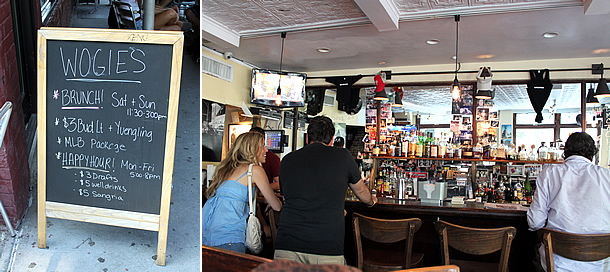 Inside were four flat screen TV's and seating available in dark wood booths. There was also a fun bar area where you could hang out, grab a drink and watch sports.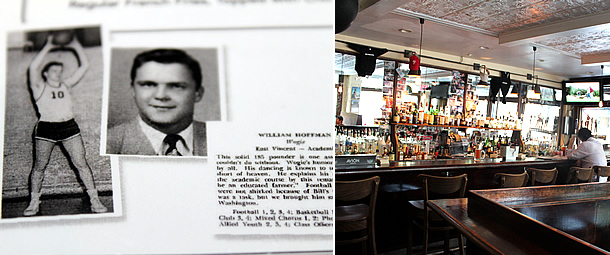 Wogies Bar and Grill is a tribute to the owner's (Aaron Hoffman) father (William Styer Hoffman), nicknamed Wogie, who loved Philly cheesesteaks and the city of New York. Apparently, Aaron's mom, affectionately known as Krazy Kate, is the only person who knows why he was nicknamed Wogie. Aaron comes from a family who has run bars and restaurants in New York and Philadelphia. With Wogies, Aaron is able to bring a family tradition to West Village where people can kick-back in a comfortable neighborhood bar and enjoy good food and drinks with friends.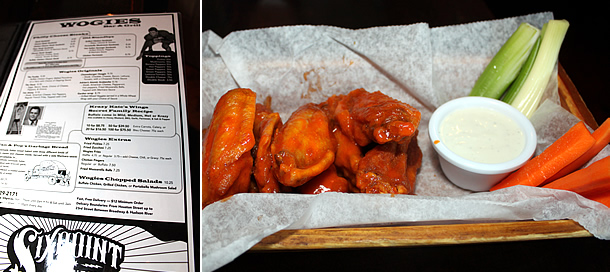 We ordered Krazy Kate's Buffalo wings (10 for $8.75) which are made from a secret family recipe. The wings came with carrots, celery and creamy bleu cheese. You can also order extra carrots, celery or bleu cheese ($0.75 each).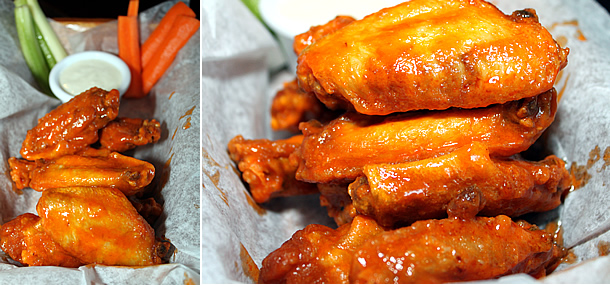 Wing sauce options included honey mustard, BBQ, garlic, parmesan, salt & pepper and buffalo. We chose buffalo wing sauce with a hot level of heat (mild, medium, hot or Krazy).

The wings were perfectly crispy on the outside. You can even order extra crispy. The wings are 100% natural with no added hormones and some of the best tasting wings we've had to date.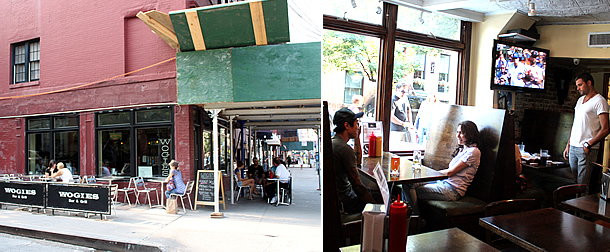 For a trendy neighborhood bar with friendly service, excellent cheesesteaks and some of the best wings in New York, visit Wogies in the West Village area in NYC. It's a great place to enjoy good food and drinks with friends.