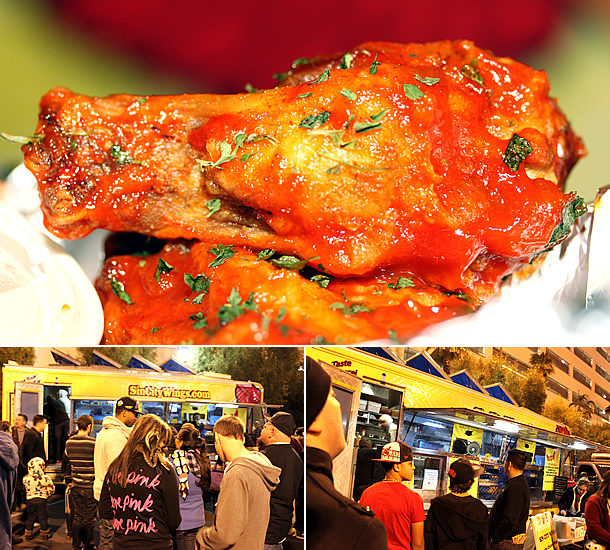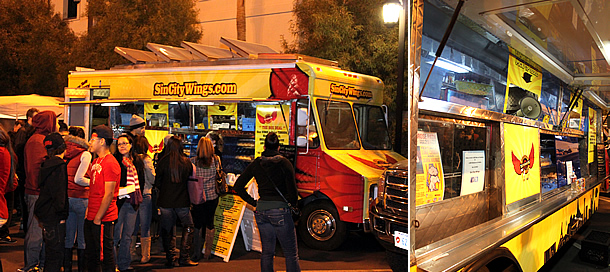 Sin City Wings 'n Things (Sin City Wings) opened in 2011 and is credited as being the first wing truck to hit the streets of Las Vegas. The owners, Chef Bobby and Melissa, prepare the never frozen chicken wings and tenders with Southern love and dress them up with the most amazing flavors. The plump and juicy wings, incredible homemade sauces and warm and friendly Southern hospitality made Sin City Wings an awesome experience!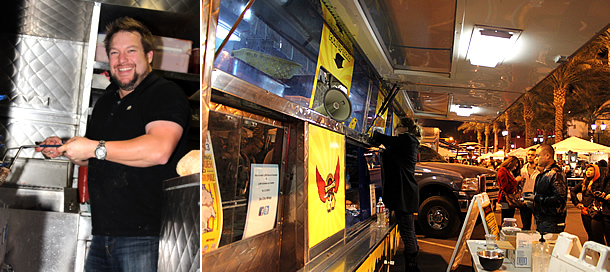 We caught up with Sin City Wings truck at the popular Las Vegas StrEATS event which occurs on the second Saturday of each month. Vegas StrEATS is a trendy street food festival featuring the most popular gourmet food trucks, artists, musicians and fashion. Each month various gourmet food trucks serve up unique eats along Jackie Gaughan Plaza outside the El Cortez Hotel & Casino. Despite the crowd and long line, we had the opportunity to speak with Chef Bobby as he was cooking up his wings to perfection. He was super-friendly, sociable and visibly loved cooking for his fans and customers.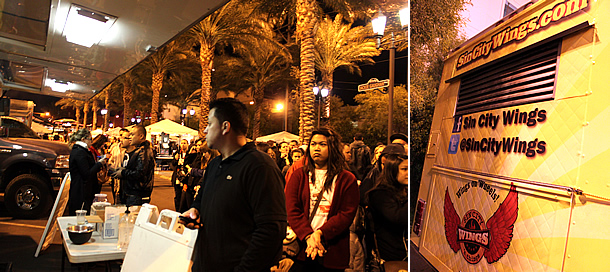 Sin City Wings menu was very straightforward. $8 for a combo box which included fresh and never frozen chicken wings or chicken breast tenders, macaroni salad, a dinner roll, homemade ranch dressing and a choice of sauce. Some of the homemade sauces included Bobby Q (Southern BBQ), Raspberry Chipotle BBQ, The Feinberg (Spicy Apricot), Buffalo Bill Mild or Hot, and The Oscar Goodman (Ghost Pepper Buffalo). A side of French fries or fried pickles was just $2 and an extra side of tasty homemade sauce $1.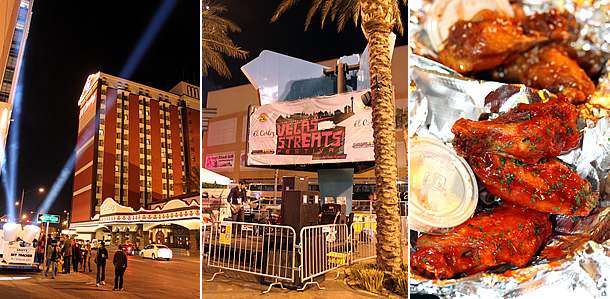 We tried the Bobby Q Wings and The Fienberg Wings. Both were incredible!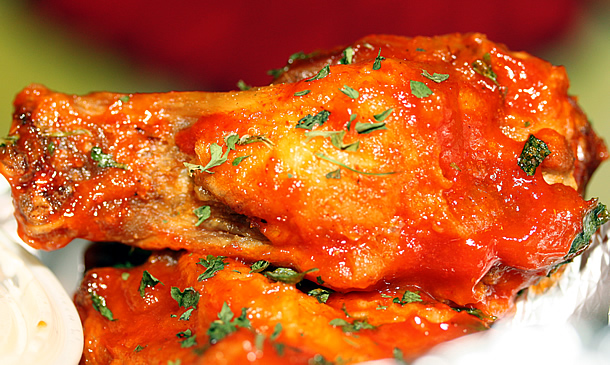 The Bobby Q Wings are a Southern recipe with flavors of BBQ and brown sugar. The sauce flavoring was sweet and delicious. The wings were plump juicy and deep-fried to perfection with the perfect crisp on the outside.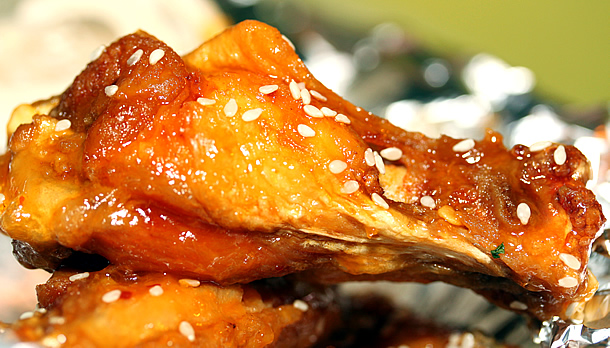 The Feinberg Wings were also exceptional. It came with spicy apricot, sweet apricot infused with spicy chilis and overall a flavor that was more sweet than hot on the taste buds.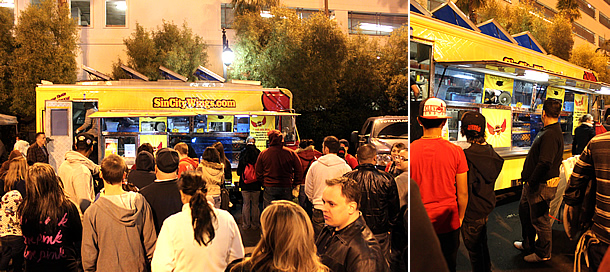 If you're a chicken wing fanatic like us, Sin City Wings food truck in Las Vegas Nevada is a must – The owners are super-friendly and the wings and homemade sauces are unbelievable!