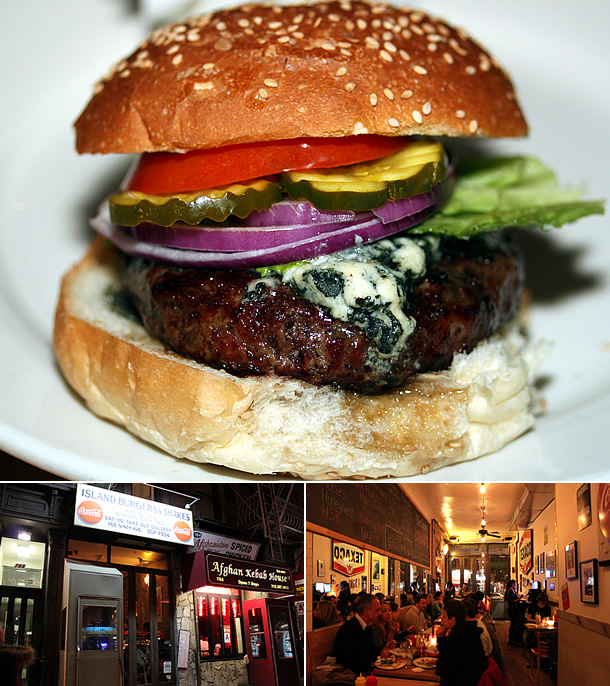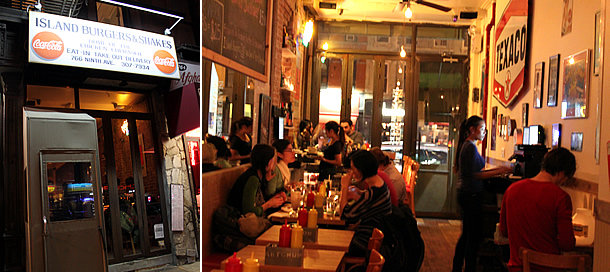 Island Burgers & Shakes is located at 766 9th Ave (between 51st St & 52nd St) in the Hell's Kitchen neighborhood of Manhattan in New York. Island Burgers describes itself as a West Coast-style burger shack that attracts a deservedly cultish following. An accurate depiction based on our experience – not to mention their burger was amazing!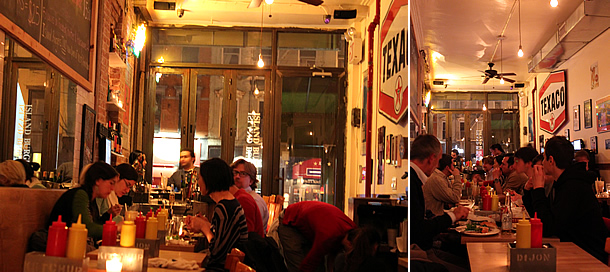 The trendy hole-in-the-wall burger bistro is known for their huge selection of churrasco chicken sandwiches, delicious hamburgers and shakes. In fact, we counted over 70 burger and churrasco (grilled chicken breast sandwich) options on the menu. Island Burgers & Shakes is popular among locals and during peak hours there can be a wait – Partly because of its popularity and also because seating is limited.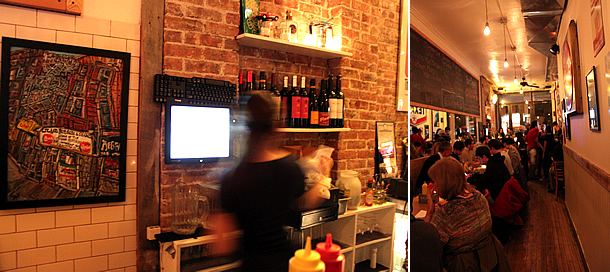 Inside seating consisted primarily of booth seating on one side of the restaurant with one table for two on the other side. It was pretty narrow with only one person being able to pass through between the seating area and the wall on the other side. But the fun and intimate atmosphere added to the setting giving it a hip and exclusive feeling.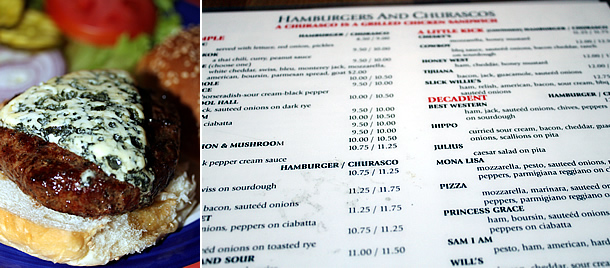 Island Burgers & Shakes serves hamburgers, sandwiches, salads and more. They use the freshest chicken breast, specially-blended prime beef, offer seven kinds of great cheeses, the city's best produce, and six different kinds of locally baked breads. And all their delicious sauces are made in-house.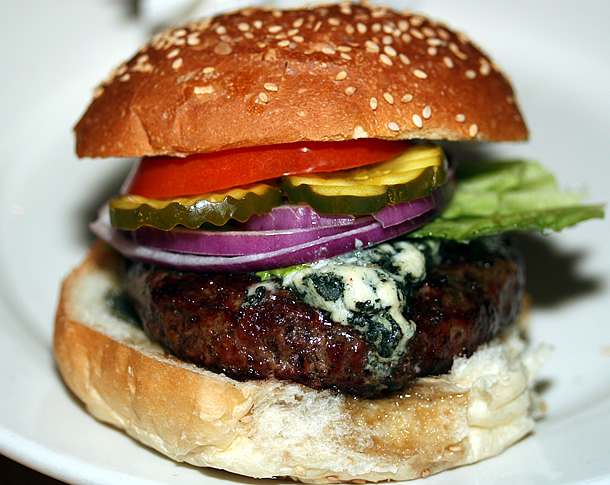 We ordered a hamburger with blue cheese and it was delicious. The hamburger came with a half-pound patty with lettuce, tomato, red onions, and pickles and served on a sesame bun.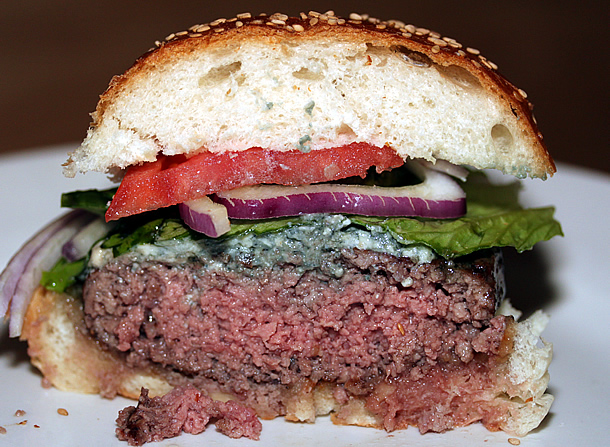 The blue cheese was strong but very good and the burger was mouthwatering, juicy and cooked to perfection.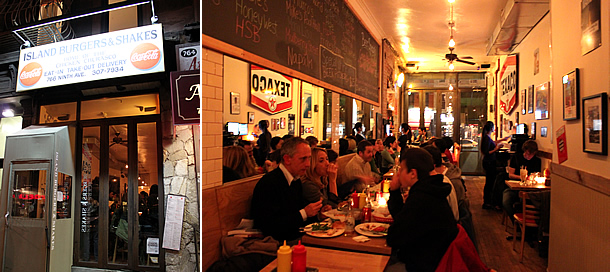 For an amazing hole-in-the-wall burger spot in the Hell's Kitchen, Midtown West, Theater District neighborhoods of Manhattan in NYC, make sure to give Island Burgers & Shakes a try. You won't be disappointed!