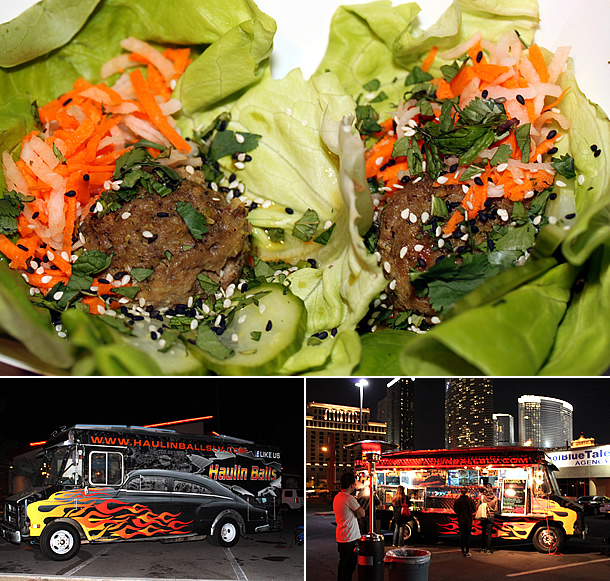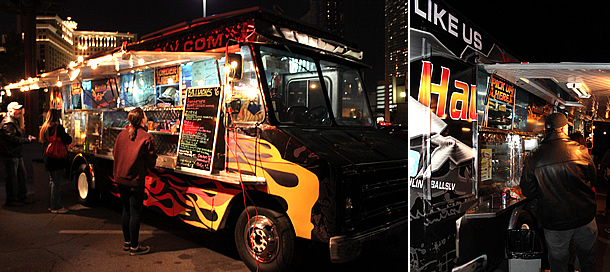 Haulin Balls LV is a popular gourmet food truck in Las Vegas known for their unique and delicious sandwiches made from meatballs ("ballwiches"). Haulin Balls serves hand-crafted meatballs, smoked pulled pork, 3-cheese crack-n-cheese, sweet potato tots, fresh made desserts and more. They also specialize in private parties and catering.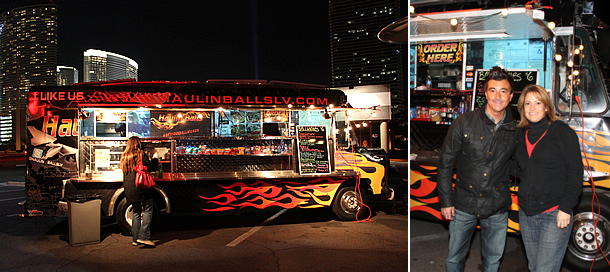 Haulin Balls food truck is the creative product of Gregory Arianoff from Match Cosmopolitan Tapas (winner of BOLV Best New Restaurant 2010) along with Kim Farkas and Donna Adams. We caught up with Haulin Balls at Tommy Rocker's Saturday Night Truck Stop at 4275 Dean Martin Dr (Hotel Rio Dr) in Las Vegas. We had the chance to meet and talk with owner Kim Farkas. She was super-friendly, sociable to us and all her customers and visibly had a passion for her mobile cuisine business.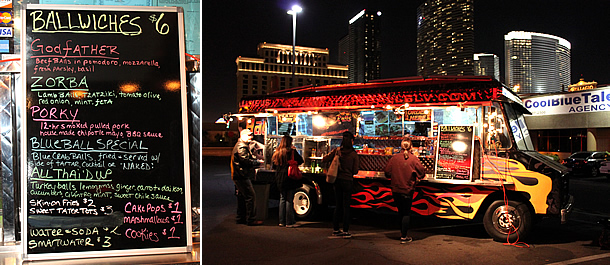 There were four types of "ballwiches" on the menu (Godfather, Zorba, All Thai'd Up, Porky) and a "blue ball special" that came with blue crab served with a side of tarter, cocktail or plain. There were also a couple sides on the menu (skin-on fries and sweet potato tots) and three desserts (cake pops, marshmallows, cookies).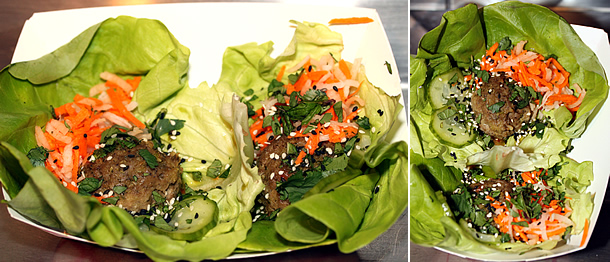 We ordered the All Thai'd Up ballwhich and it was delicious.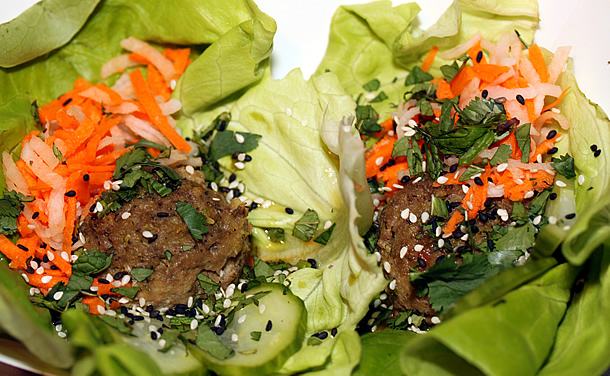 The "All Thai'd Up" ballwhich came with two lean turkey meatballs, lemongrass, ginger, carrot and daikon, cucumbers, cilantro, mint and sweet chili sauce in a lettuce wrap.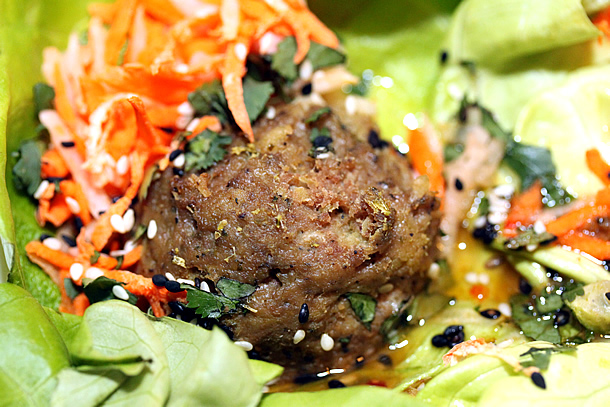 The meatballs were juicy and flavorful and the sweet chili sauce added a delectable sweetness to the sandwich. The ballwich was fresh, light and tasty — It hit the spot and left us feeling healthy afterwards.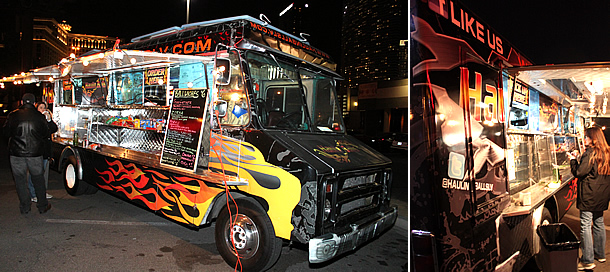 For a popular food truck in Las Vegas with unique ballwiches and nutritious options, be sure to visit Kim and Haulin Balls LV!