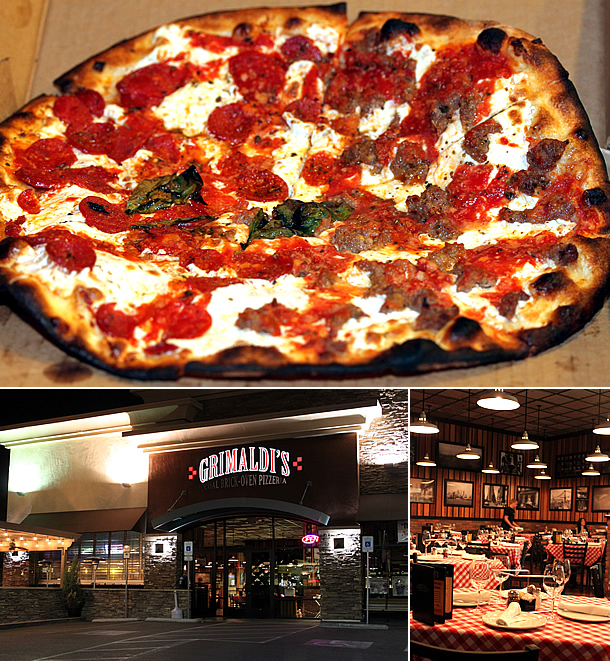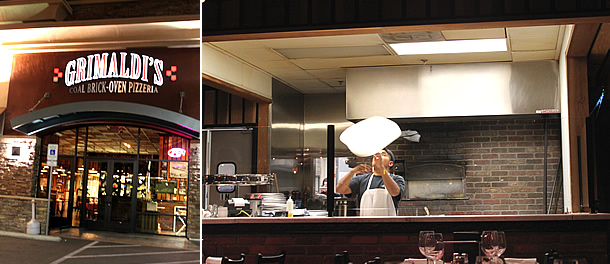 Grimaldi's Pizzeria is one of those places you just have to visit at least once in your lifetime. Grimaldi's is an award-winning pizzeria with one of the best coal-fired New York-style thin crust pizzas we've had. Grimaldi's offers over a century of pizza-making traditions and the alluring aroma of pizzas and calzones baked to perfection in their signature coal burning oven. The coal-fired brick oven gives Grimaldi's pizzas and calzones a matchless flavor and a crisp crust not possible from gas, convection or wood burning ovens.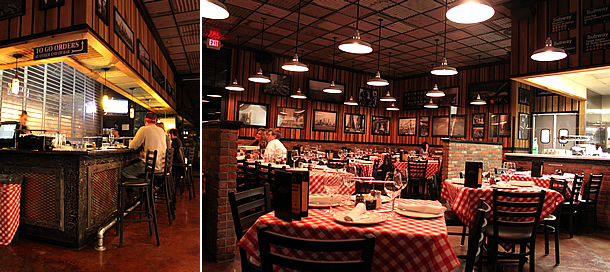 Grimaldi's currently has several locations throughout Arizona, Florida, Nevada, South Carolina, Texas, New York and New Jersey. We visited Grimaldi's on South Eastern Avenue in Las Vegas Nevada. The inside of Grimaldi's had a fun, casual and family-friendly atmosphere that was cozy yet elegant and stylish. There were exposed-brick walls, a view of the large signature brick oven, red and white checkered tablecloths covering each table, and decor throughout to create an Italian Brooklyn ambiance.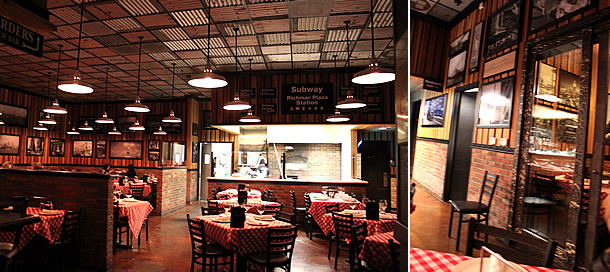 What makes Grimaldi's pizza so unique is the special coal and water they use and the way their pizza is prepared and cooked in a coal-fired brick oven. Each month Grimaldi's imports a special coal from Pennsylvania called anthracite, which burns cleaner and is more eco-friendly than gas or wood-fired methods. And at each location a custom water system pumping "New York water" is installed to ensure that the dough tastes as authentically New York as possible.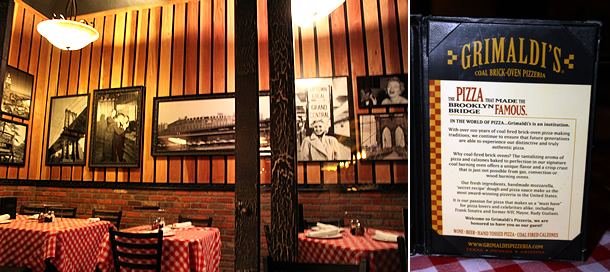 The coal-fired brick oven, designed and built by hand, delivers a unique flavor and consistency that is not possible from wood or gas ovens. The intense heat (heating up to 1200 degrees) of the oven and eco-friendly coal evenly bakes the pies to create Grimaldi's famous crispy and smoky crust.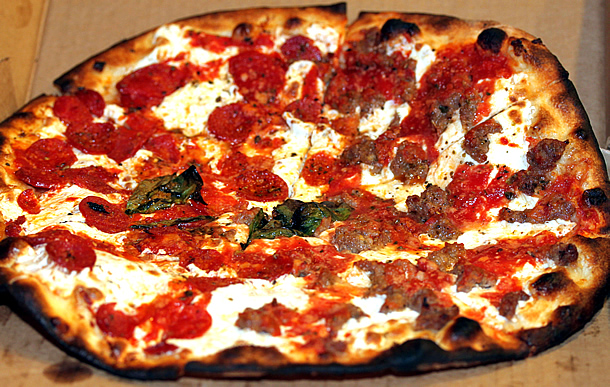 We ordered a 12-inch personal pizza ($9) and added pepperoni ($2) and Italian sausage ($2). The pizza pie came out smoking hot and fresh and it was delicious.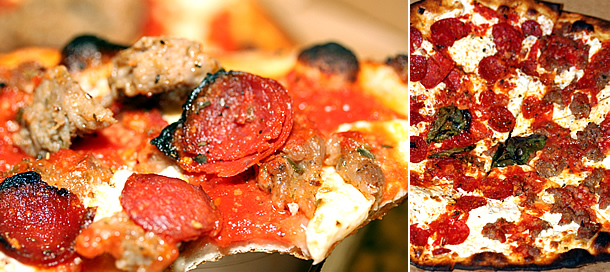 The pepperoni and sausage toppings were excellent and the mozzarella was to die for. Grimaldi's uses fresh ingredients including handmade mozzarella a "secret recipe" for their dough and pizza sauce all of which were spot on.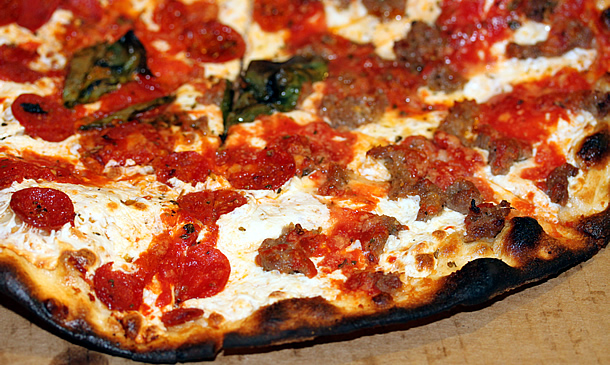 Baking in a coal-fired brick oven gave Grimaldi's pizza a flavorful and authentic taste and texture. Each bite was infused with an irresistibly light smoky flavor, mouthwatering rich and chewy mozzarella cheese and a delectable crisp crust.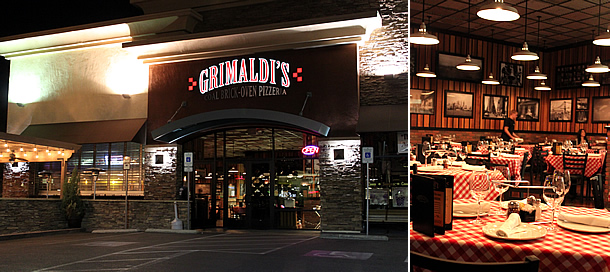 For authentic New York-style thin crust pizza cooked to perfection in a coal-fired brick oven, visit Grimaldi's. It's one of the best pizzas we've had and we're pretty sure you'll agree once you try it!